I made this Fudge ice cream cake for christmas party and we loved it so much. It was easy to make. I even doubled it and made into a 1/2 sheet sized cake. My whole family loves it. Get your ice cream, cookies and cake in one with this decadent fudge-filled treat.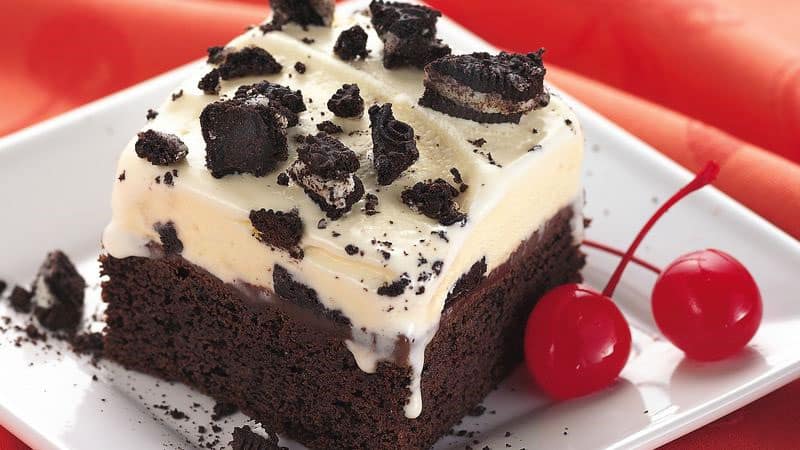 Christmas Fudge Ice Cream Dessert
Ingredients:
1 box  chocolate fudge cake mix
1/2 cup butter or margarine, melted\
3 eggs
1 can or jar (16 oz) hot fudge topping, warmed
2 cups chopped Oreo chocolate creme sandwich cookies (20 cookies)
1/2 gallon vanilla ice cream, slightly softened
Directions:
Heat oven to 350°F (325°F for dark or nonstick pan). Line bottom and sides of 13×9-inch pan with foil, leaving foil overhanging at 2 opposite sides of pan. Grease or spray bottom only of foil.
In large bowl, mix cake mix, butter and eggs with spoon until blended (batter will be very thick). Using greased fingers, spread or pat in pan. Bake 18 to 21 minutes or until surface appears dry and is no longer shiny. Run knife around side of cake to loosen. Cool completely in pan, about 1 hour.
Spread warmed fudge topping over cake; sprinkle with 1 cup of the chopped cookies. Freeze until firm, about 30 minutes.
Spread ice cream over cookies. Cover and freeze at least 4 hours or overnight until firm. Sprinkle with remaining 1 cup chopped cookies. Let stand 15 to 20 minutes before serving. For easier cutting, remove from pan, using foil to lift. Store covered in freezer.
Tips:
Go ahead and use any flavor of ice cream in place of vanilla. Chocolate chip, cookies and cream or cherry are all scrumptious choices.
For spreading ease, let the ice cream soften at room temperature for 15 to 20 minutes. To make it even smoother, place it in a large bowl and stir with a sturdy wooden spoon. One word of caution: Try not to let the ice cream get overly soft or melt.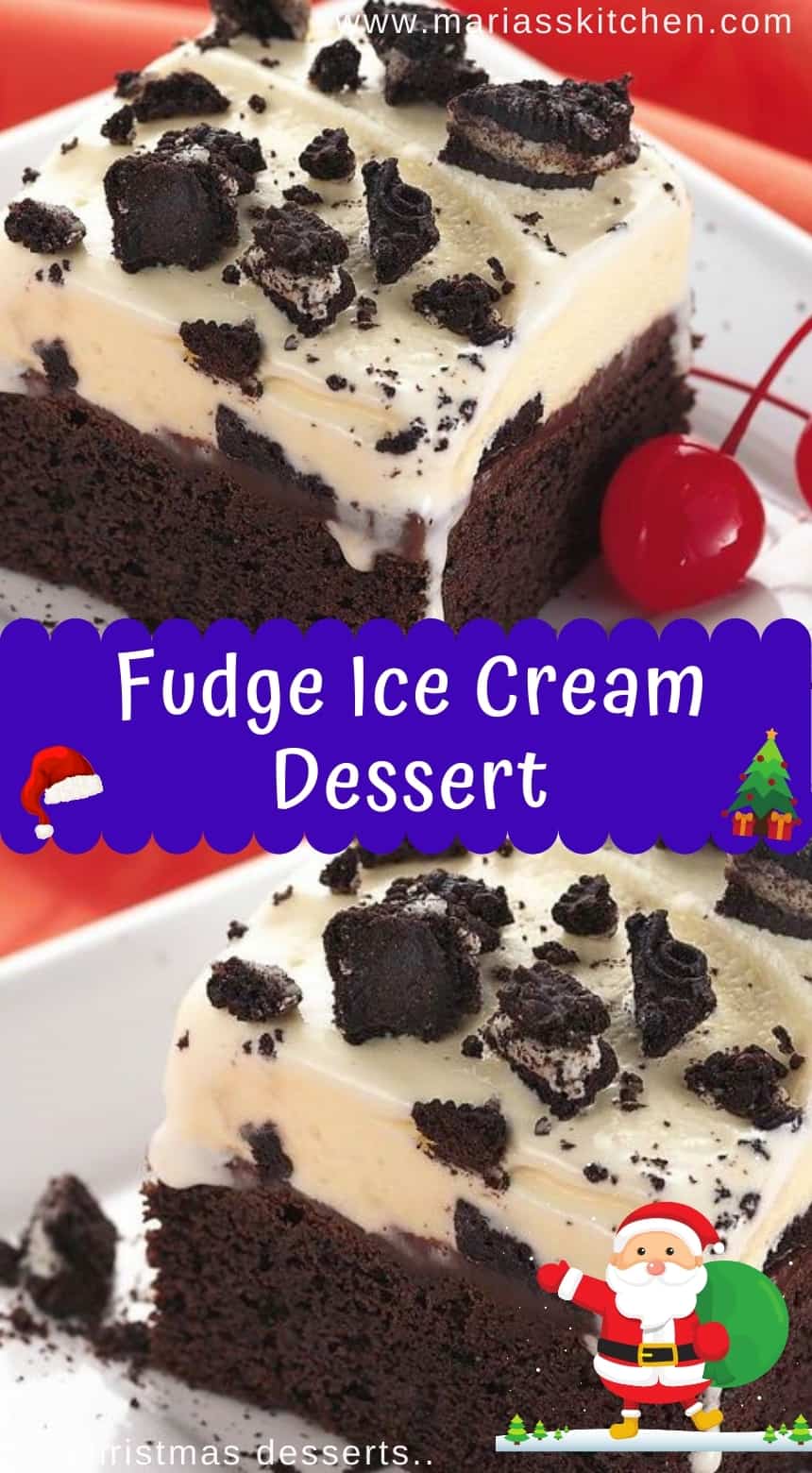 ---