Made it for thanksgiving, my brother LOVED IT!!!!!!!! He requested it for his birthday and now for the next family gathering. This recipe was by far the best I have had in a long time. Family and friends just loved it! It was rich and very tasty. Will definitely make again!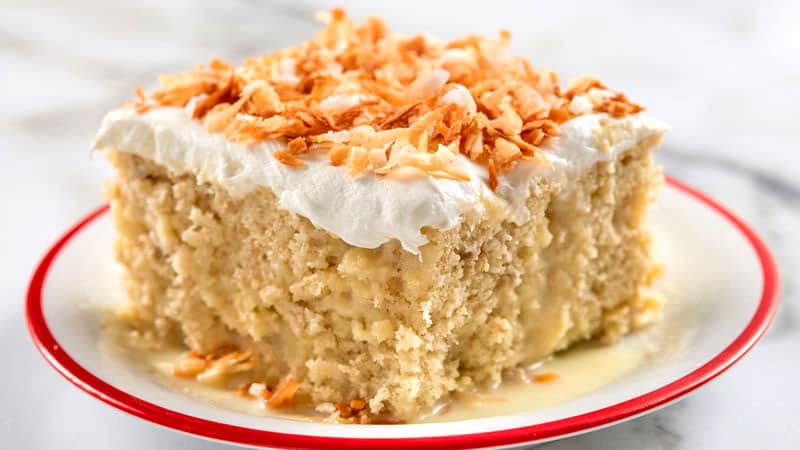 Delicious Banana Tres Leches Dessert
Ingredients:
1 box White Cake Mix
1 1/4 cups water
2 tablespoons vegetable oil
3 eggs
1 cup mashed bananas (2 medium)
1 can (14 oz) sweetened condensed milk (not evaporated)
1/2 cup (from 14-oz can) coconut milk (not cream of coconut)
1/2 cup whipping cream
1 container Betty Crocker™ Whipped Fluffy White Frosting
Banana slices and/or toasted coconut, if desired
Directions:
Heat oven to 350°F (325°F for dark or nonstick pan). Grease bottom only of 13×9-inch pan.
In large bowl, beat cake mix, water, oil, eggs and mashed bananas with electric mixer on low speed 30 seconds, then on medium speed 2 minutes, scraping bowl occasionally. Pour into pan.
Bake 33 to 38 minutes or until toothpick inserted in center comes out clean. Cool completely, about 1 hour.
Poke top of cake every 1/2 inch with long-tined fork, wiping fork occasionally to reduce sticking. In large bowl, stir together condensed milk, coconut milk and whipping cream. Carefully pour evenly over top of cake. Cover; refrigerate at least 2 hours or overnight until mixture is absorbed into cake.
Spread frosting over cake. Garnish each serving with banana slices and/or toasted coconut. Store loosely covered in refrigerator.
Tips:
Sprinkle your favorite toasted nuts over the top of the cake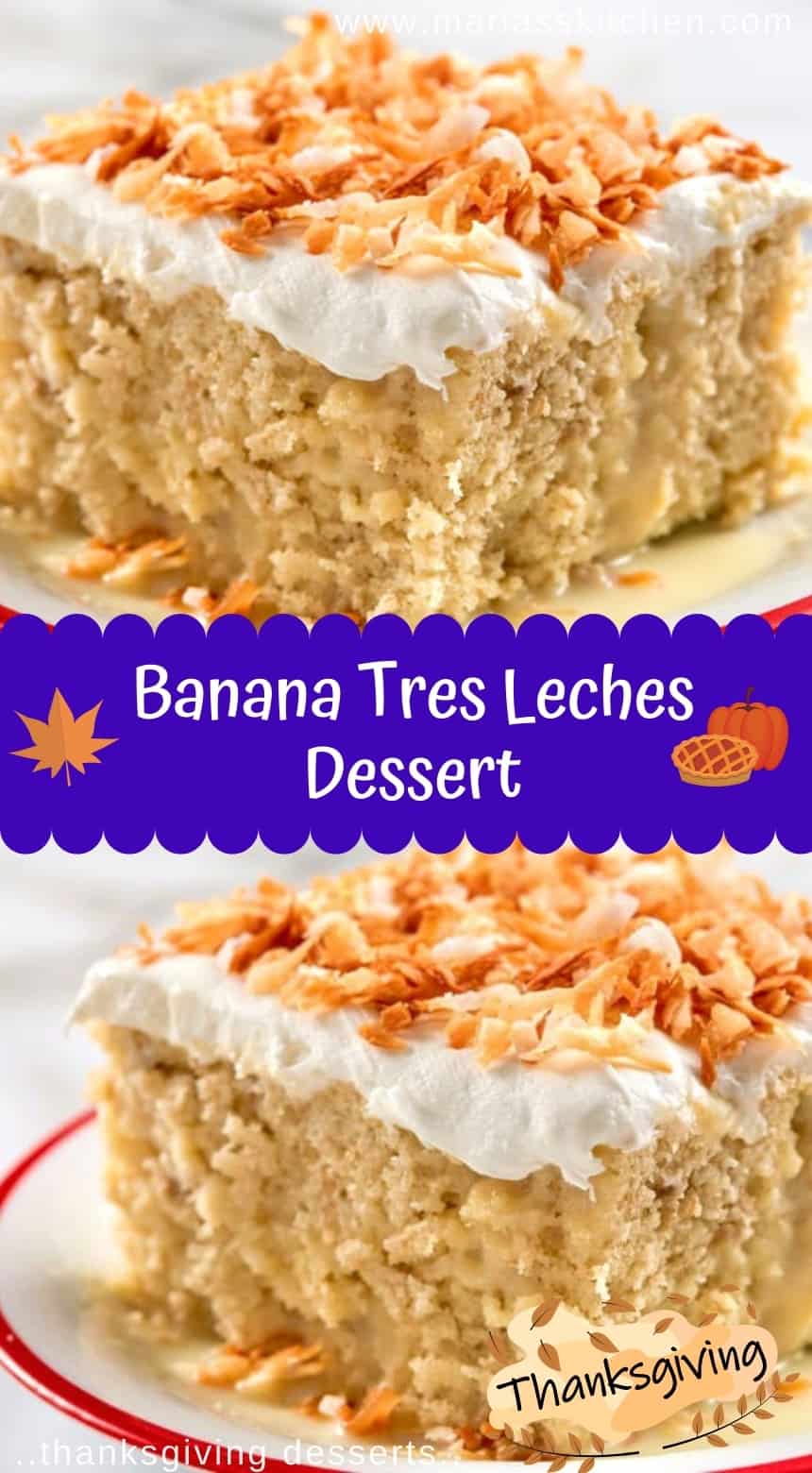 ---