A delicious dessert with caramel cream, whipped cream and a grated Bounty bar as a topping. Kids will love this dessert. It is very popular at our house, both young and old! Be sure to give it a try.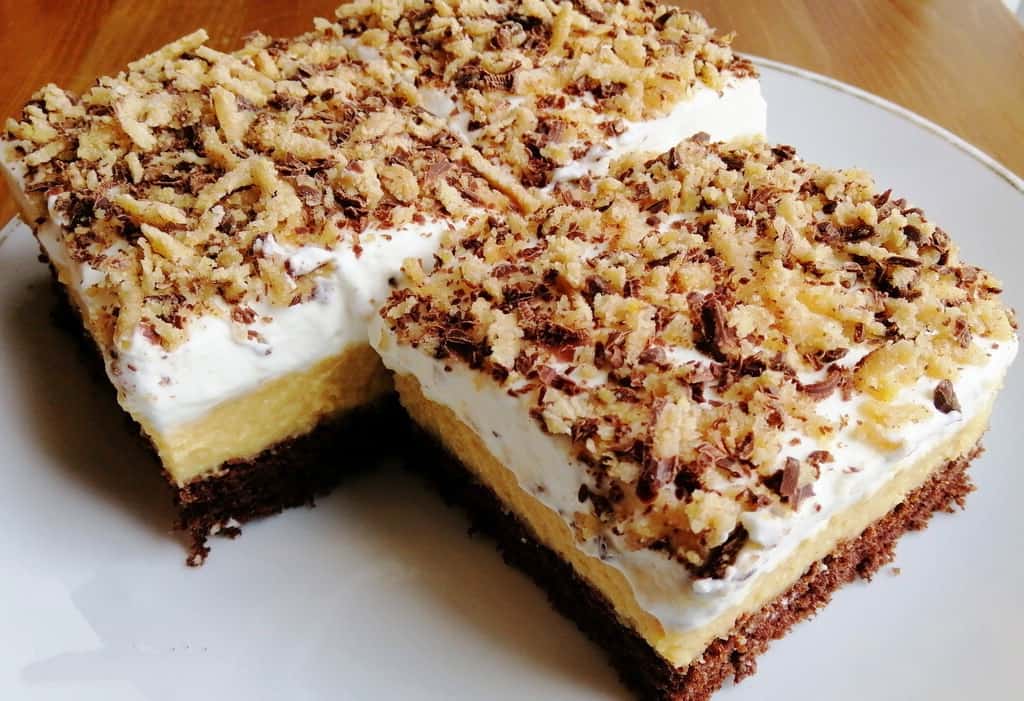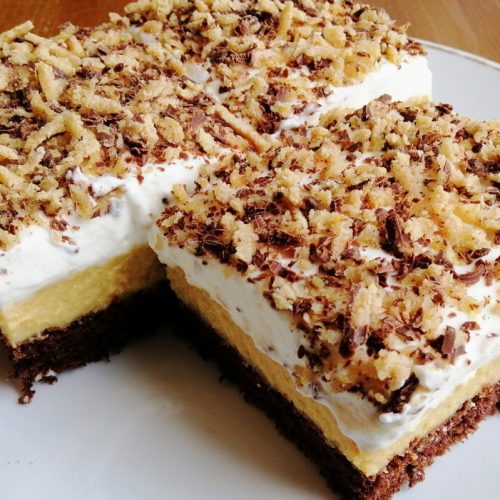 Print Recipe
Delicious Caramel Cream Slice
Ingredients
Whipped cream

Chocolate bar to taste (alternatively you can use cocoa or cereal)
For the dough:
6 pcs. eggs

150 g sugar

35 g cocoa powder

35 g potato starch

90 g flour
For the cream:
1 can of caramelized condensed milk

250 g butter

1 pck. vanilla-flavored pudding powder

300 ml milk

2 pck. vanilla sugar
Instructions
Beat the egg yolks with sugar until foamy. Add the dry ingredients and mix well. In a second bowl, beat the snow and gradually fold it into the egg yolk mixture. Pour the batter onto a baking sheet lined with baking paper. Smooth it out and put it in the preheated oven. Bake the cake for 25 - 30 minutes at 180 °C until golden brown.

For the custard, mix the vanilla sugar with the milk and stir in the custard powder. Cook to a thick pudding and let cool. Then mix the pudding with butter and condensed milk.

Spread the finished custard on the dough. Spread whipped cream on the pudding and decorate with crumbled or grated chocolate bars to taste. Allow to set and serve.