Carrot cake and being on the keto diet cancel each other out?
Well, not with these little keto carrot cake fat bombs.
Delicious Carrot Cake Keto Balls
Ingredients:
225 g cream cheese, softened
85 g coconut flour
1 tsp. keto-friendly sweetener
1/2 tsp. vanilla extract
1 tsp. cinnamon
1/4 tsp. ground nutmeg
50 g grated carrots
65 g chopped pecans
100 g shredded unsweetened coconut
Directions:
In a large bowl, using a hand mixer, beat together cream cheese, coconut flour, keto-friendly sweetener, vanilla, cinnamon, and nutmeg. Fold in carrots and pecans.
Roll into 16 balls then roll in shredded coconut and serve.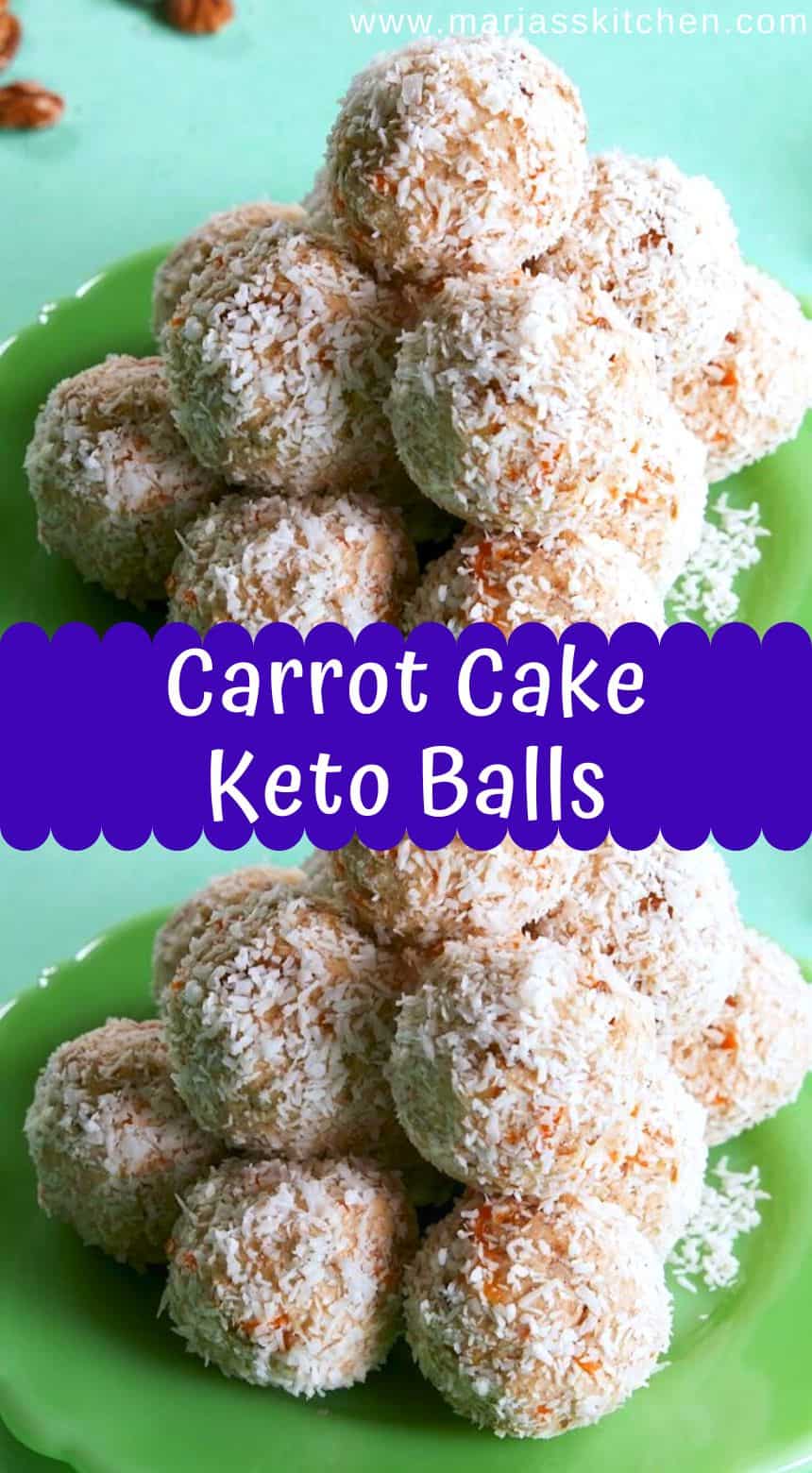 ---