Banana bread made with cream cheese. Hands down the best banana bread I've ever made, and I am super picky! It is moist, flavorful, with just the right balance of sweetness. After years of cooking my search for the perfect banana bread recipe has finally ended!
Cream Cheese Banana Bread
Ingredients:
Banana Bread:
½ cup unsalted butter, melted
½ cup light brown sugar
1 egg
¼ cup sour cream
¼ cup white sugar
1 teaspoon vanilla extract
2 ripe bananas
1 cup all-purpose flour
½ teaspoon baking soda
½ teaspoon baking powder
½ teaspoon salt
Cream Cheese Filling:
1 (4 ounce) package cream cheese, softened
1 egg
¼ cup white sugar
3 tablespoons all-purpose flour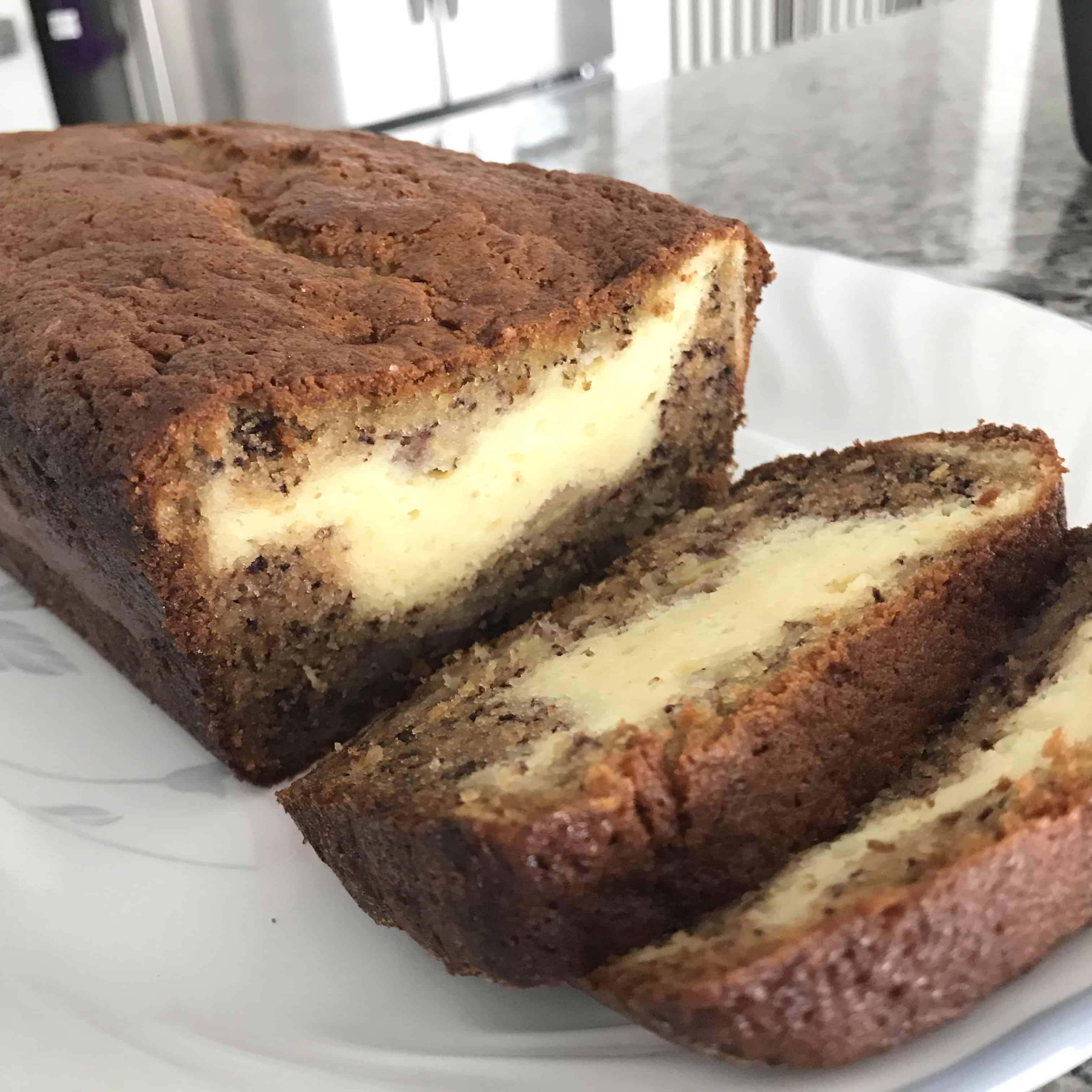 Directions:
Preheat oven to 350 degrees F (175 degrees C). Grease a 9×5-inch loaf pan with cooking spray.
Combine butter, brown sugar, 1 egg, sour cream, 1/4 cup white sugar, and vanilla extract in a large bowl; whisk until smooth. Mash in bananas using a fork. Whisk in 1 cup flour, baking soda, baking powder, and salt until just combined.
Whisk cream cheese, 1 egg, 1/4 cup white sugar, and 3 tablespoons flour together in a separate bowl.
Pour half of the banana mixture into the prepared loaf pan. Spread cream cheese mixture evenly on top. Pour remaining banana mixture over cream cheese mixture.
Bake in the preheated oven until top is firm, about 50 minutes. Cool in the pan, about 5 minutes.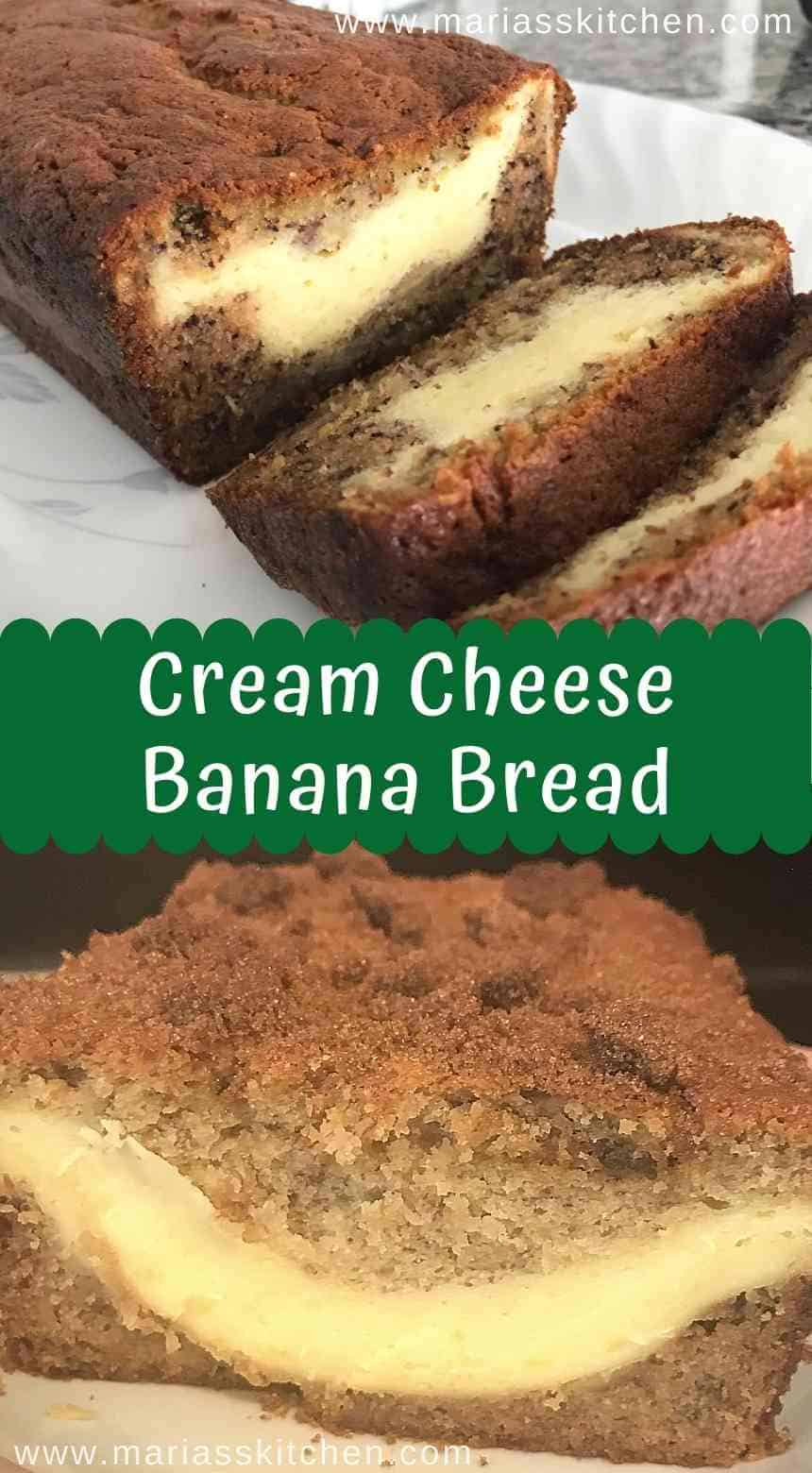 ---