I made these plenty of times and they are awesome. When we get asked to parties these are asked to be made every time. A layered treat, with the sweet taste of fruit combined with the crunch and wholesomeness of the oat mixture.
Delicious Oatmeal Jam Squares
Ingredients:
1 cup butter, softened
1 cup packed brown sugar
1 ¾ cups all-purpose flour
2 cups rolled oats
¾ teaspoon baking soda
1 teaspoon ground cinnamon
½ cup chopped walnuts
¾ cup fruit preserves, any flavor
Directions:
Preheat the oven to 400 degrees F (200 degrees C). Grease a 9×13 inch baking pan.
In a medium bowl, cream together the butter and brown sugar until smooth. Combine the flour, oats, baking soda and cinnamon; stir into the creamed mixture. Mix in the walnuts. Set aside 2 cups of the mixture. Press remaining mixture evenly into the bottom of the prepared pan. Spread preserves over the base and crumble the reserved oat mixture over the top.
Bake in the preheated oven for 25 to 30 minutes until golden. Cool before cutting into squares.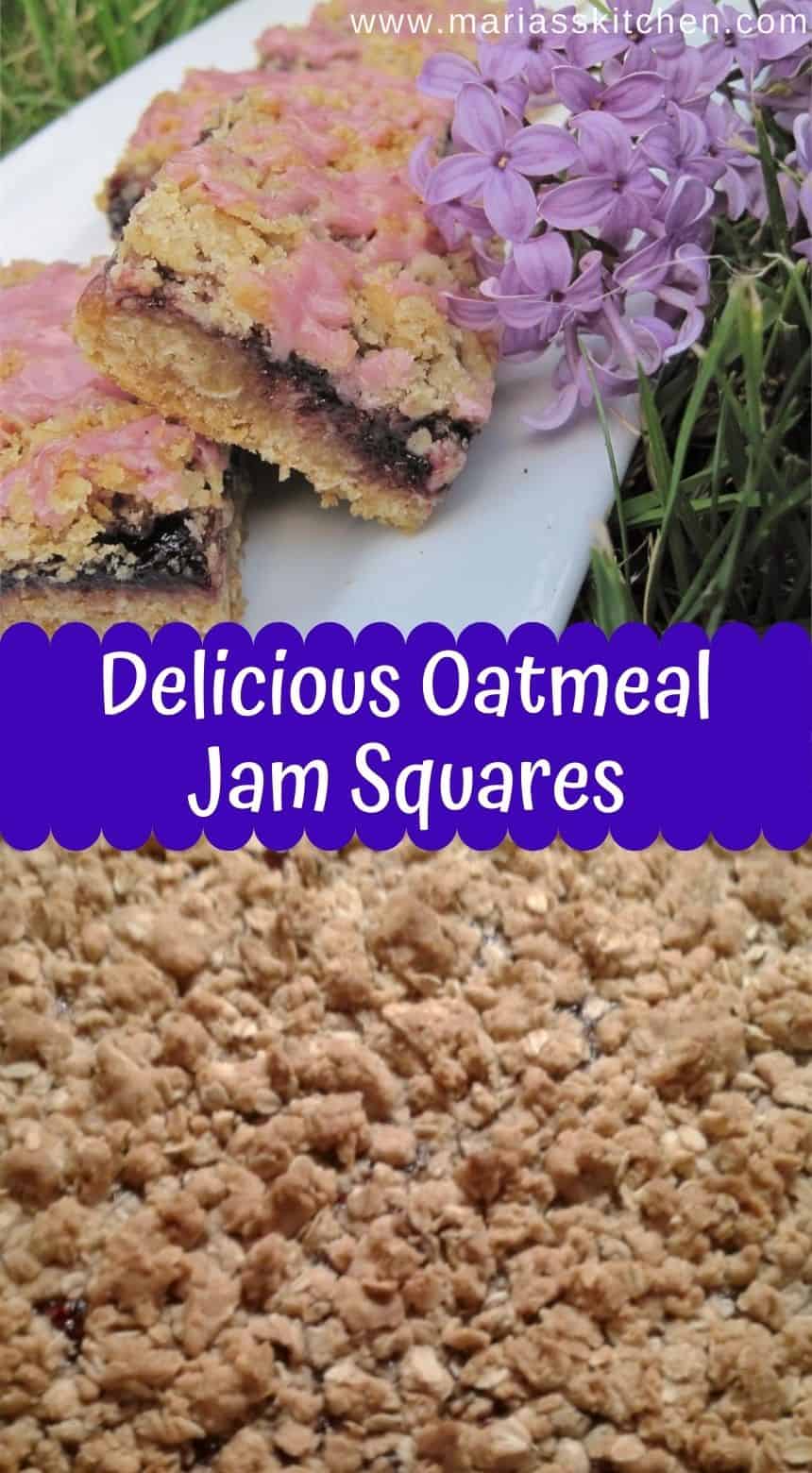 ---