This was so moist and I didn't change a thing! Very tasty but not overpowering and very easy to make. Will definitely make again. Thank you so much!! Perfect holiday treat for you and your family to enjoy! Keep refrigerated; they taste MUCH better this way!
Delicious Pumpkin Bars with Cream Cheese Frosting
Ingredients:
1 serving cooking spray
4 large eggs eggs
2 cups white sugar
1 cup vegetable oil
1 (15 ounce) can pumpkin puree
2 cups all-purpose flour
2 teaspoons baking powder
2 teaspoons ground cinnamon
1 teaspoon baking soda
¾ teaspoon salt
1 (8 ounce) package cream cheese, softened
1 cup butter, softened
2 teaspoons vanilla extract
4 cups confectioners' sugar
1 pinch ground cinnamon, for dusting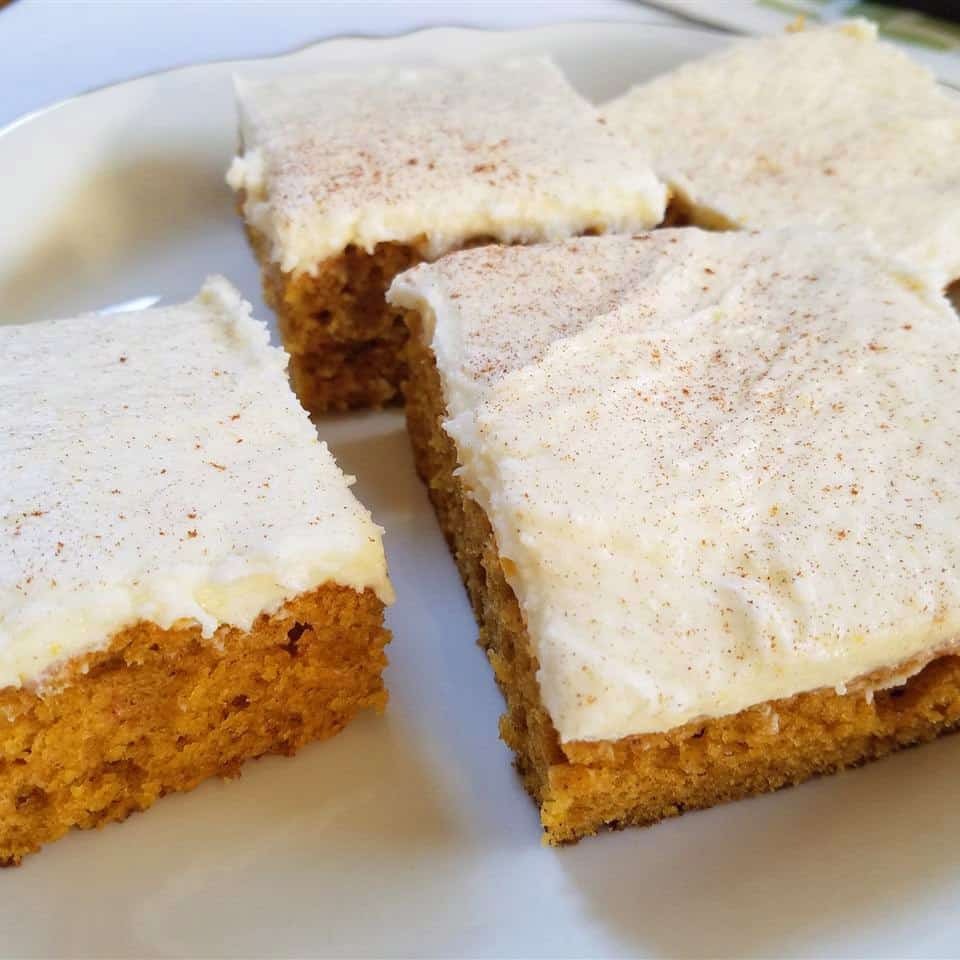 Directions:
Preheat oven to 350 degrees F (175 degrees C). Spray a large jelly roll pan with cooking spray.
Beat eggs in a large bowl with an electric hand mixer until foamy; add white sugar, vegetable oil, and pumpkin. Beat on medium speed until incorporated, 2 minutes.
Mix flour, baking powder, 2 teaspoons cinnamon, baking soda, and salt in a separate bowl. Beat flour mixture into egg mixture on low speed until just combined, 1 minute. Pour batter into the prepared pan.
Bake in the preheated oven until a toothpick inserted in the center of the cake comes out clean, about 25 minutes. Cool completely.
Beat cream cheese, butter, and vanilla together in a bowl with an electric hand mixer until creamy. Gradually add confectioners' sugar; beat until smooth. Spread frosting evenly over cooled pumpkin cake; sprinkle with cinnamon.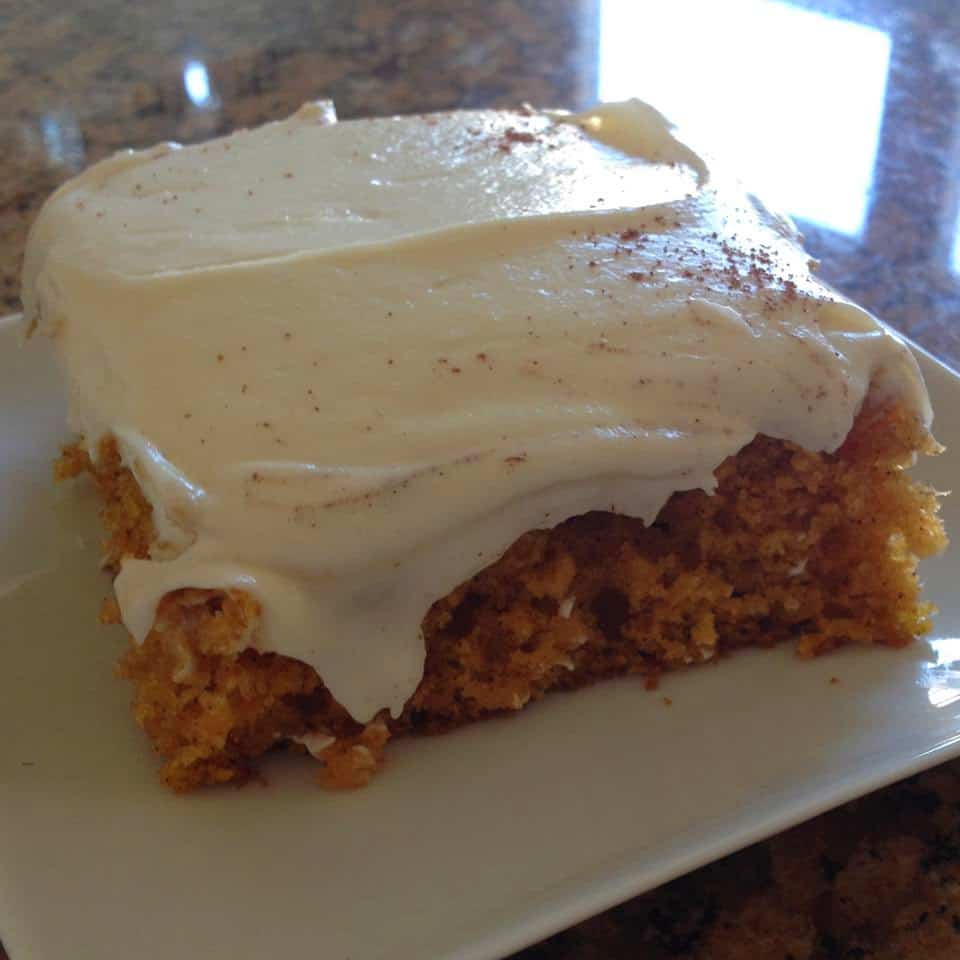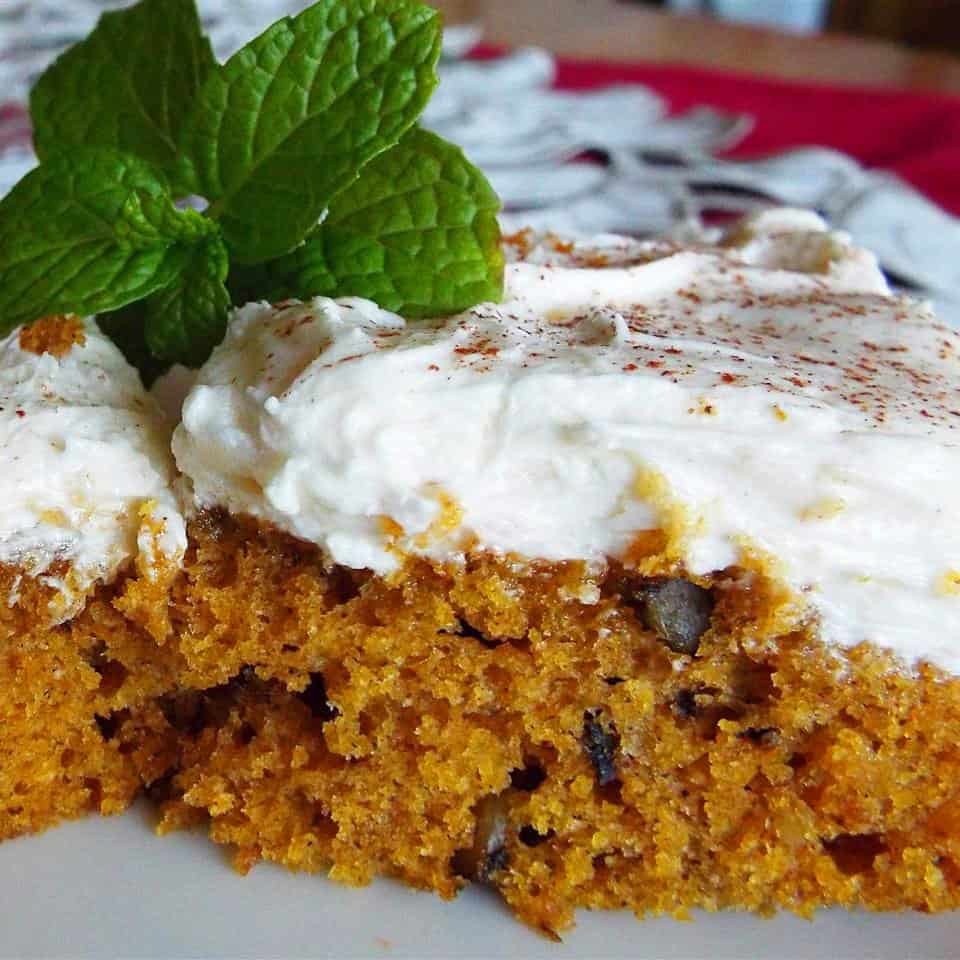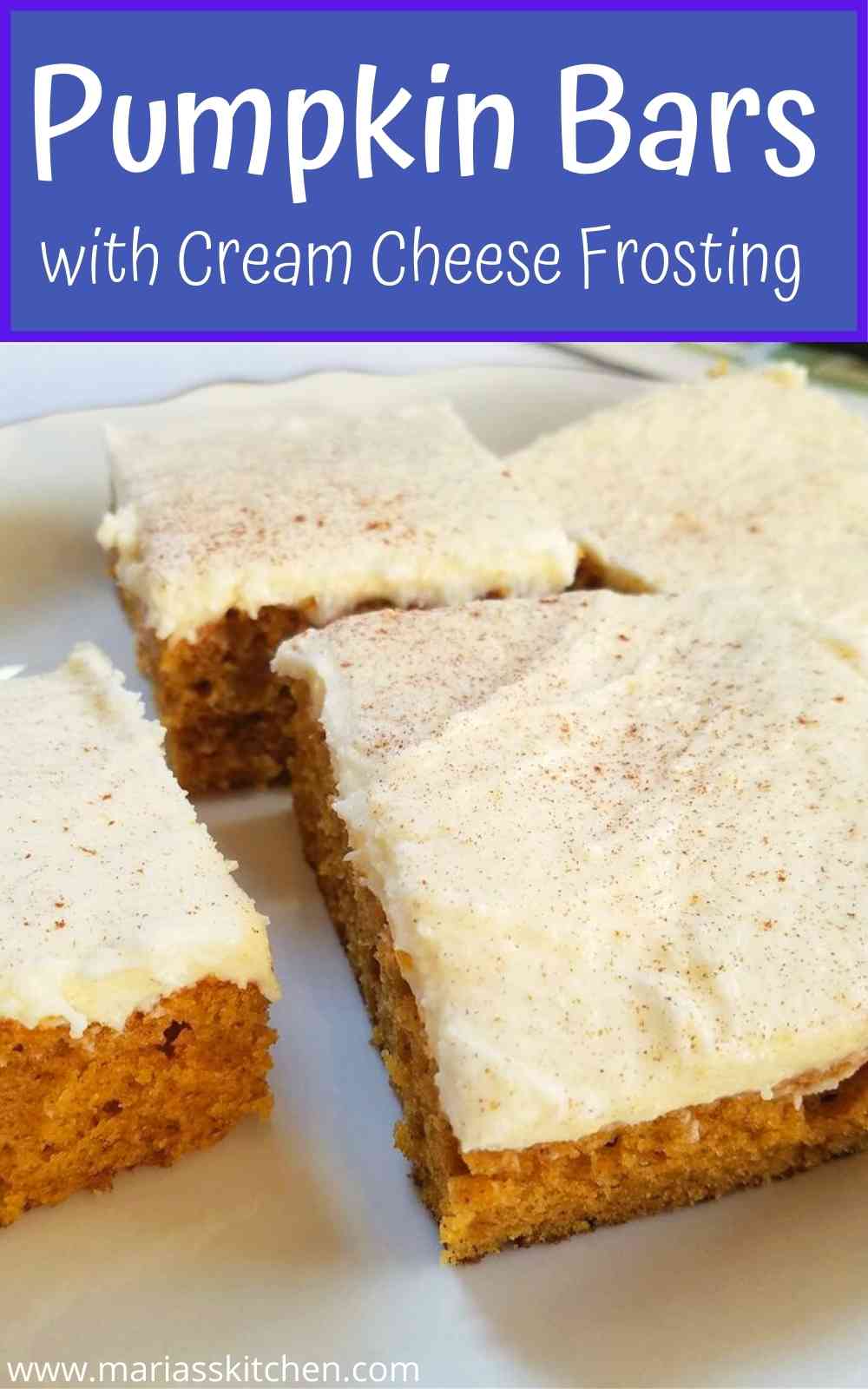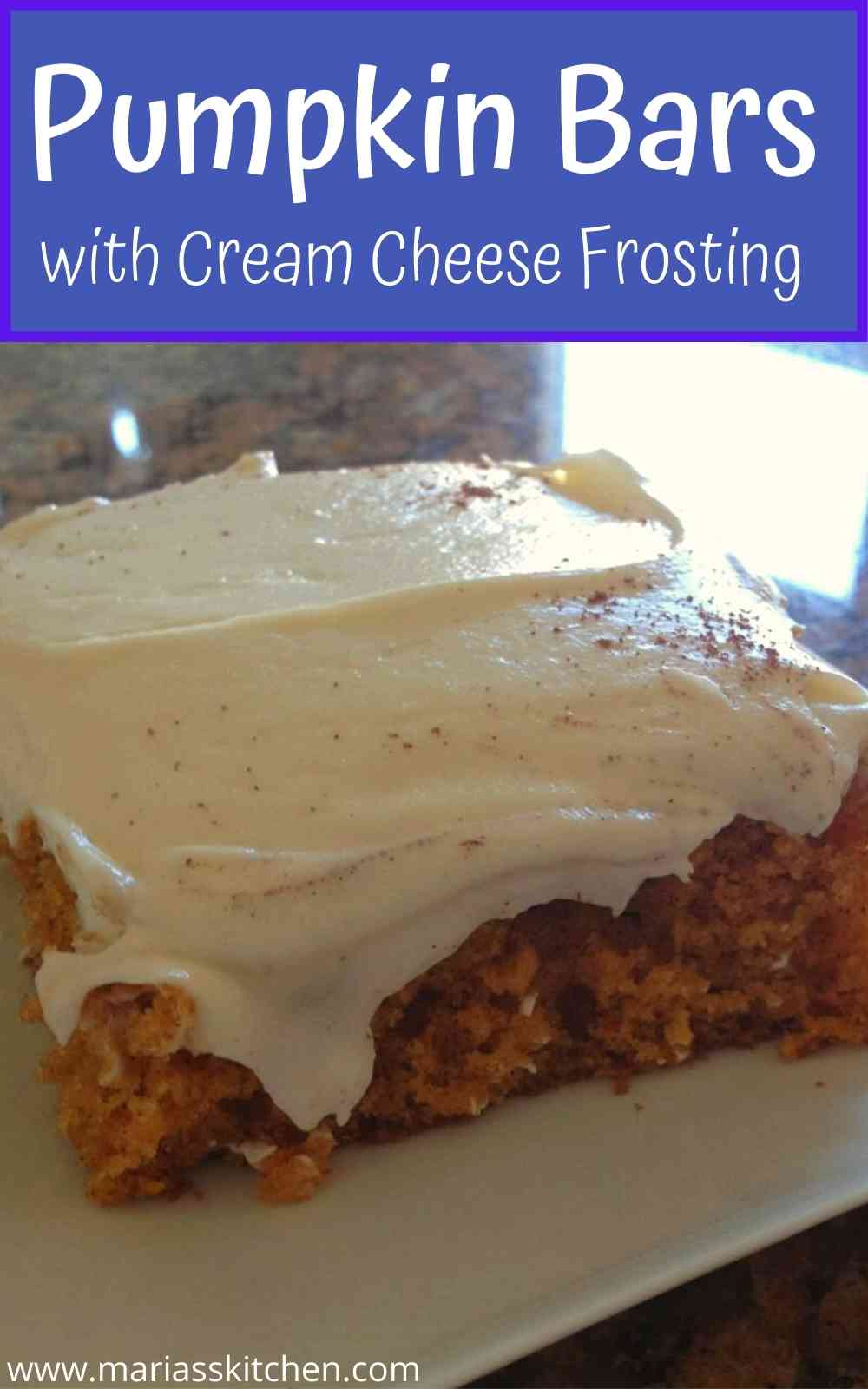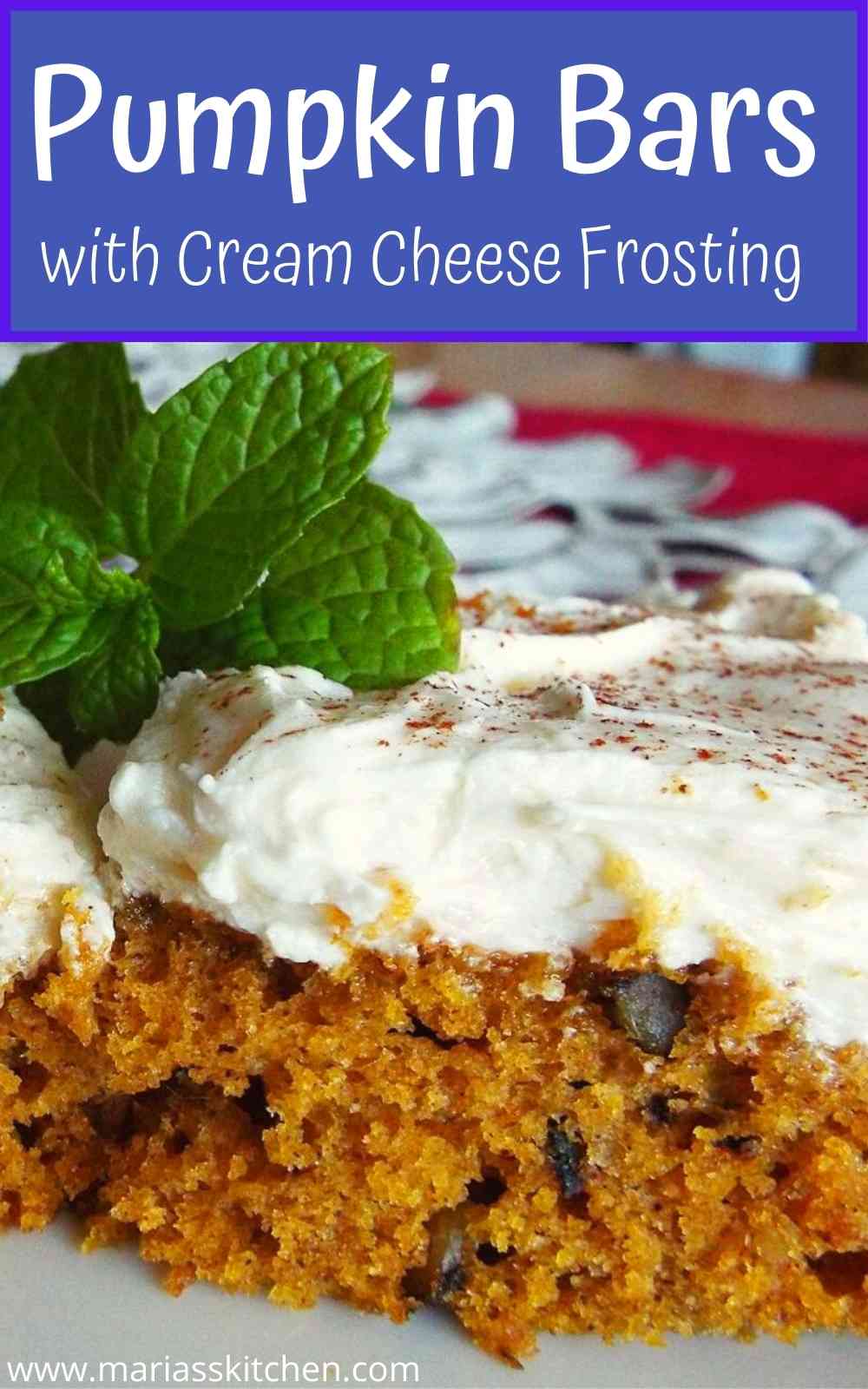 ---