This is my favorite dessert! It is an easy dessert to prepare and everyone loves it. They all want the recipe. Other deserts may have a more striking looks but this dumpsit desert has sweetness texture and crunch–absolutely awesome!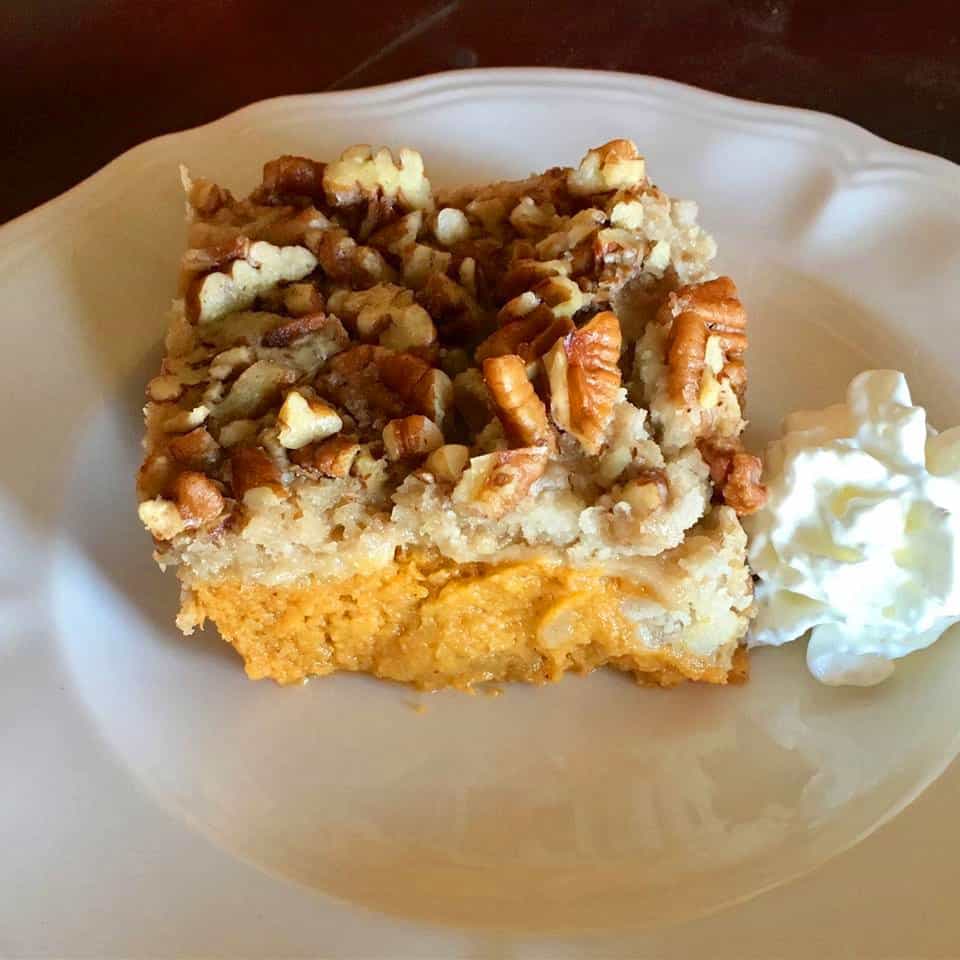 Delicious Pumpkin Spiced Dump Cake
Ingredients:
cooking spray
1 (15 ounce) can pumpkin puree
1 (12 fluid ounce) can evaporated milk
1 ½ cups white sugar
4 large eggs eggs
1 teaspoon vanilla extract
½ teaspoon ground cinnamon
¼ teaspoon ground nutmeg
1 (15.25 ounce) package yellow cake mix
2 cups chopped pecans
¾ cup butter, melted
Directions:
Preheat oven to 325 degrees F (165 degrees C). Grease a 9×13-inch baking pan with cooking spray.
Mix pumpkin, evaporated milk, sugar, eggs, vanilla extract, cinnamon, and nutmeg together in a bowl; pour into the prepared baking pan.
Sprinkle cake mix evenly over the pumpkin mixture; top with pecans. Drizzle melted butter on top.
Bake in the preheated oven until golden brown, about 1 hour.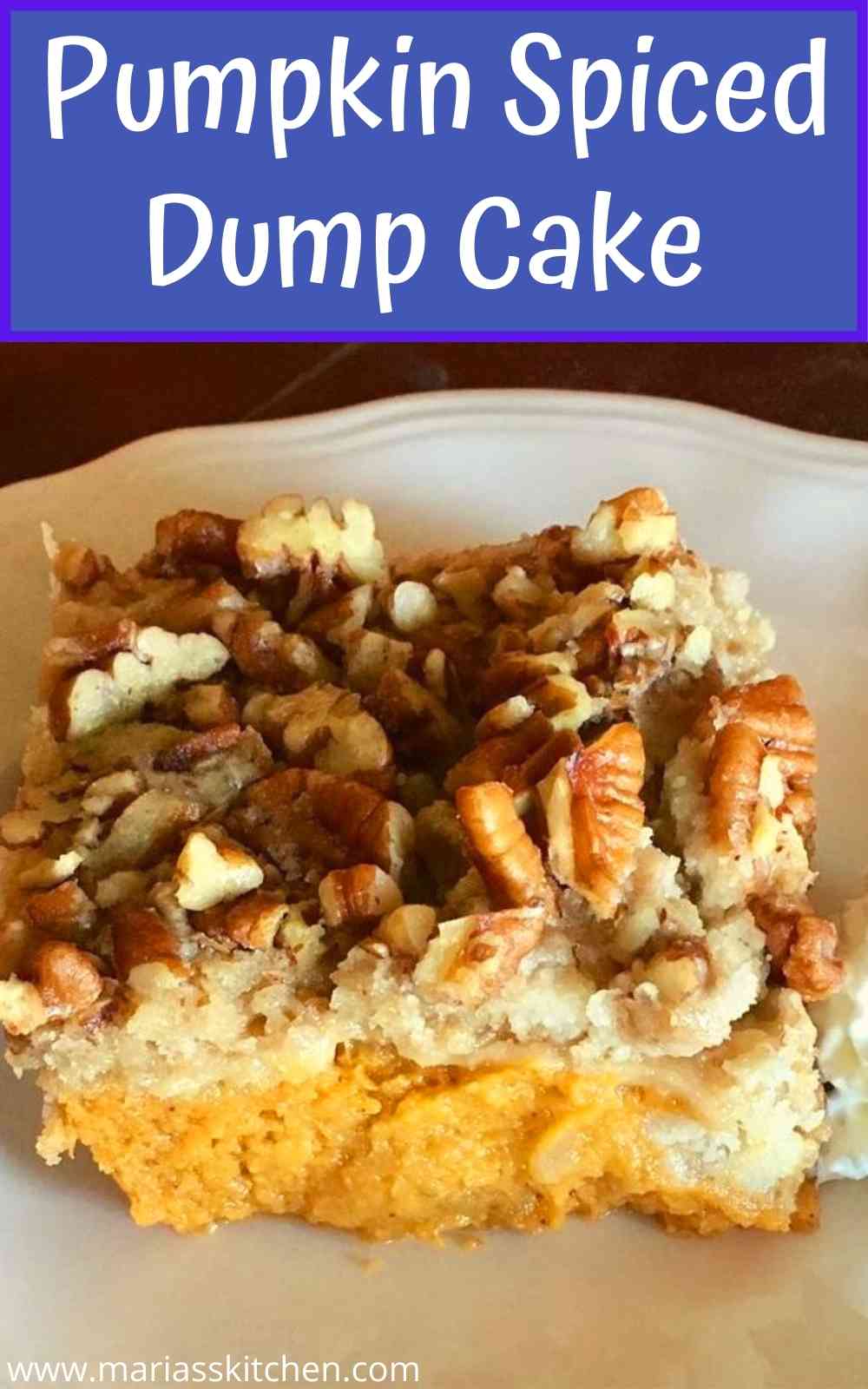 ---