This Santa Hat cupcakes are the easiest way to bring the Christmas spirit. Bake off your favorite cupcakes and pipe a tall swirling mound of red frosting and then add a little white around the edges and top and you have the cutest Christmas dessert and everyone will be obsessed.
Delicious Santa Hat Cupcakes
Ingredients:
1 box Devil's food cake
1/2 c. (1 stick) butter, softened
2 8 oz packages cream cheese, softened
3 c. powdered sugar
1 tsp. vanilla extract
Red food coloring
Red sanding sugar
Directions:
Preheat oven to 350°F. Line a muffin tin with liners. Make chocolate cupcakes according to package directions. Let cool completely.
Make cream cheese frosting: In a large bowl, beat together butter, cream cheese, powdered sugar, and vanilla until light and fluffy.
Transfer about one third of the frosting to a smaller bowl. Dye the rest of the frosting (in the large bowl) red.
Pipe red frosting onto cupcakes in a conical shape to mimic a Santa hat. Sprinkle with red sanding sugar. Use a smaller star tip to pipe the white frosting around the edges.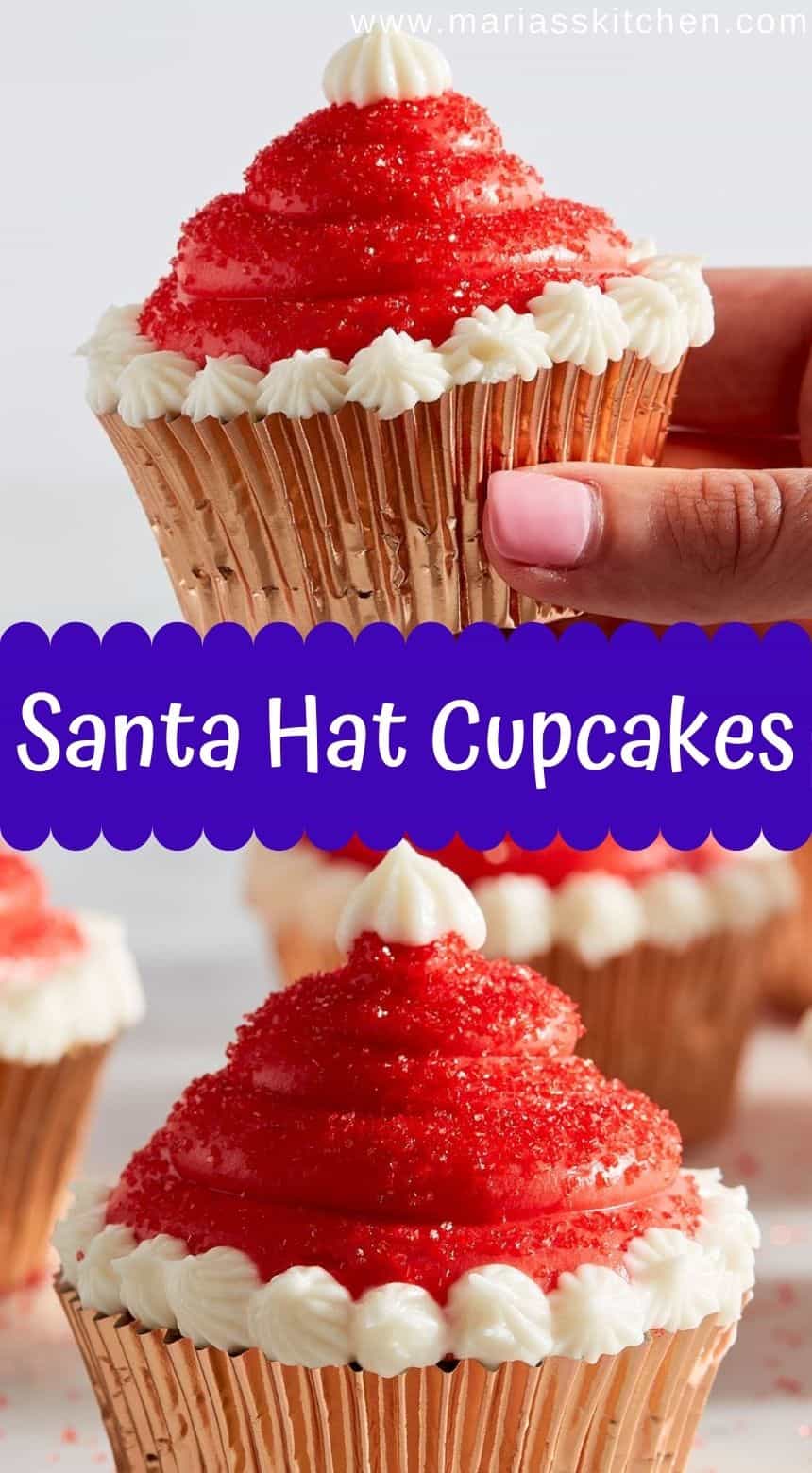 ---