If you need a quick and easy dessert, Confetti Squares are the perfect thing. They are a breeze to put together and after a quick chill in the fridge, everyone will go crazy for them. Rainbow marshmallows make for an extra fun pop of color, but if you have regular mini marshmallows on hand, those work just as great!
Easy and Delicious Confetti Squares
Ingredients:
Cooking spray
2 c. chocolate chips
1 c. peanut butter
4 tbsp. butter
1/2 tsp. pure vanilla extract
Pinch kosher salt
1 (10-oz.) bag mini rainbow marshmallow.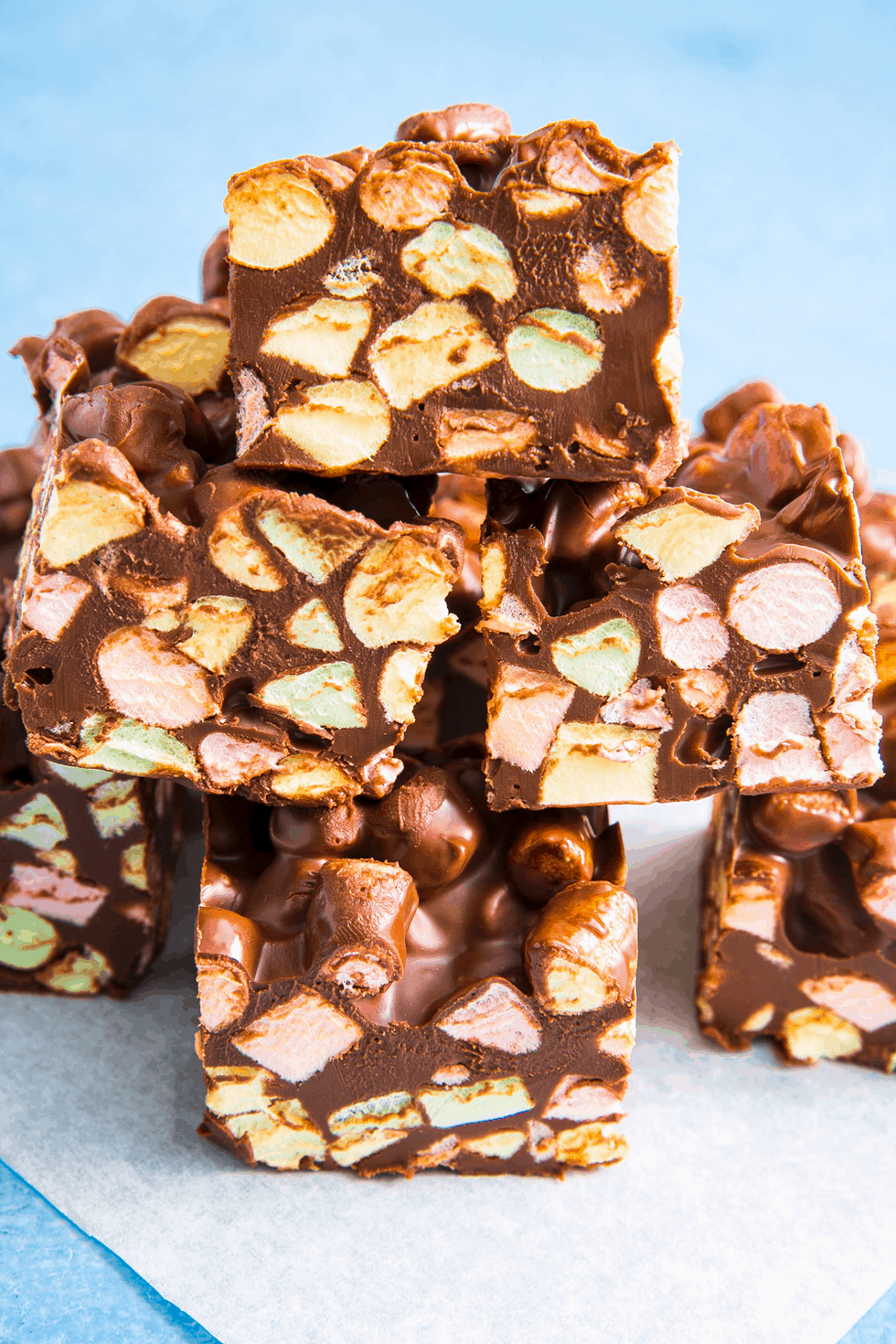 Directions:
Grease an 8"-x-8" baking pan with cooking spray. In a medium saucepan over medium heat, melt chocolate chips, and peanut butter together. Turn off heat and stir in vanilla and a pinch of salt.
Let cool to room temperature.
Stir in marshmallows then pour into prepared pan. Refrigerate until set, 2 hours.
---