Cheesecake is so much more fun (and easier to serve) in bar form! "This is one of my all time favorites.. Found this cheesecake cookie bars recipe going through my mom's recipe box. Good memories..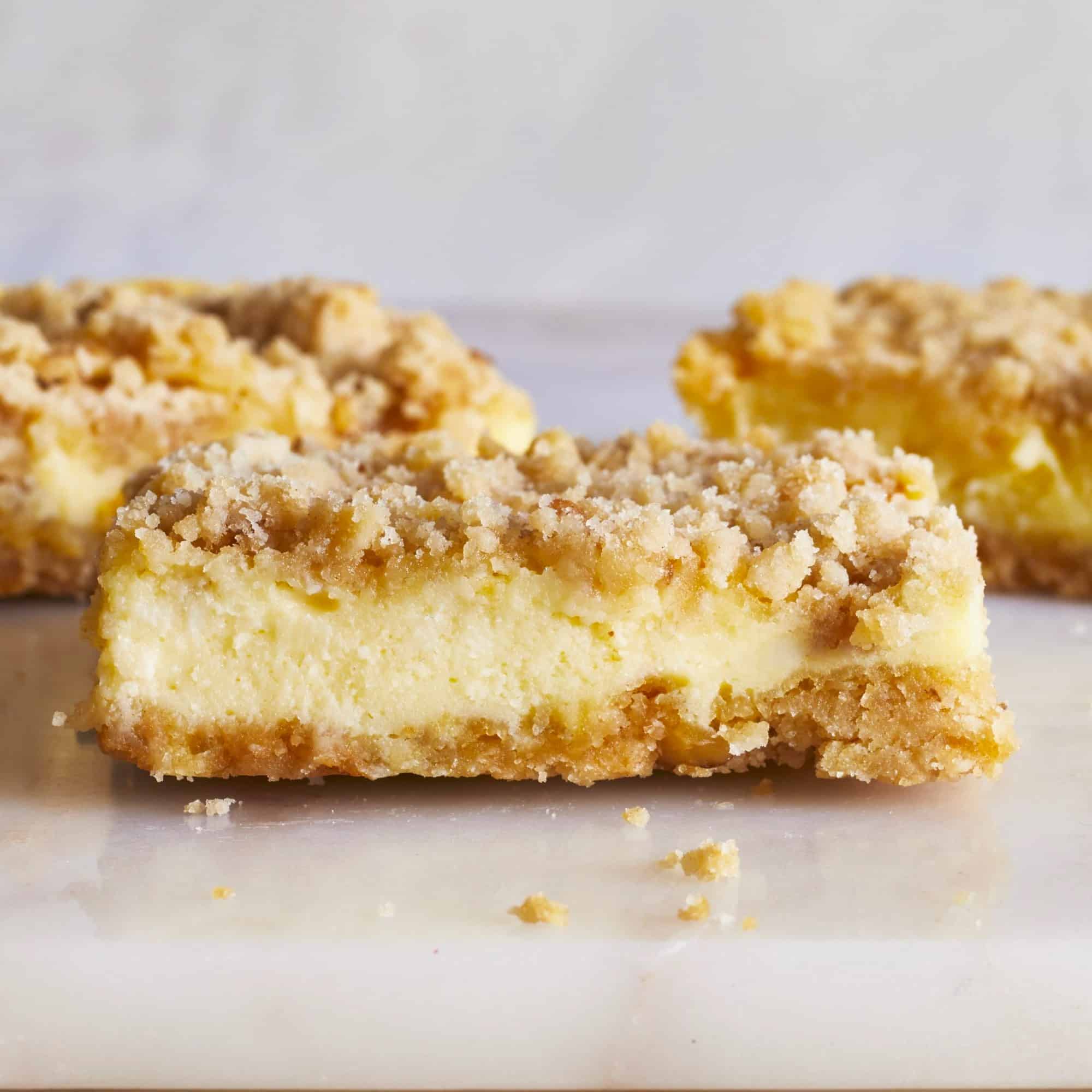 Easy Cheesecake Cookie Bars
Ingredients:
2 cups all-purpose flour
1 cup chopped walnut
⅔ cup butter
⅔ cup brown sugar
2 (8 ounce) packages cream cheese, softened
½ cup white sugar
2 eggs
¼ cup milk
1 teaspoon vanilla extract
2 tablespoons lemon juice
Directions:
Preheat the oven to 350 degrees F (175 degrees C).
Mix flour, walnuts, butter, and brown sugar together in a bowl. Line a 9×13-inch baking pan with half the crust mixture.
Bake in the preheated oven until browned, about 15 minutes. Remove crust and leave oven on.
Mix cream cheese and white sugar together in another bowl using an electric mixer until blended. Add eggs, milk, and vanilla extract; mix until blended. Pour on top of the baked crust. Sprinkle with remaining crust mixture.
Bake in the hot oven until set, about 25 minutes.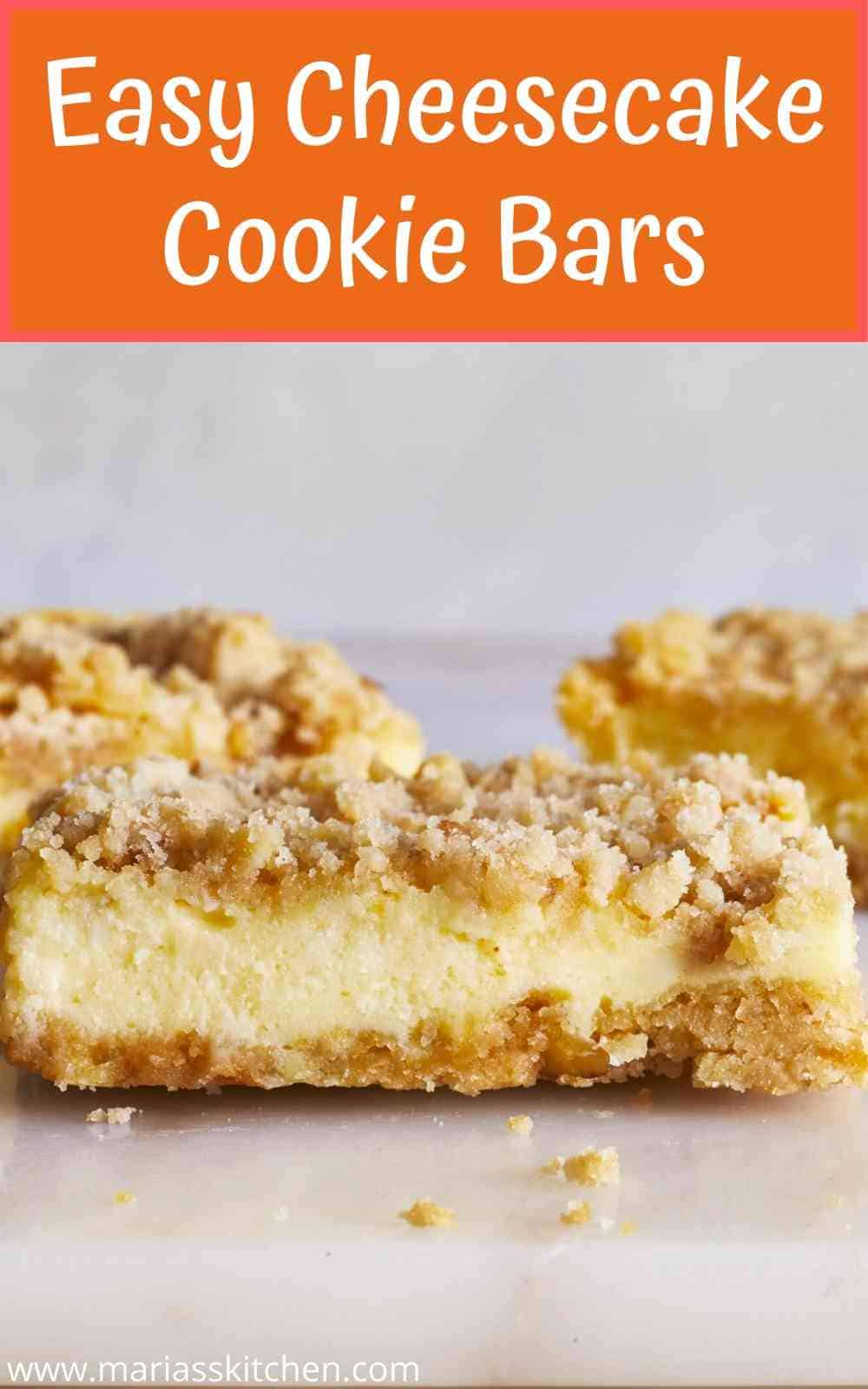 ---