This is great fudge. Very easy to make as well. The best part about this recipe is it's very easy to make, it sets up fast, And it tastes just like the soft fudge you buy at the specialty shops that charge $20 per pound. It's only 3 minutes to cook and 3 ingredients! Great to cut up and put in ice cream.
Easy & Delicious 3-Minute Fudge
Ingredients:
1 cup sweetened condensed milk
1 (12 ounce) bag semisweet chocolate chips
1 (1 ounce) square semisweet baking chocolate, chopped
Directions:
Grease an 8×8-inch square baking dish with butter.
Place sweetened condensed milk, chocolate chips, and baking chocolate in a microwave-safe dish; cook in microwave on low power until chocolate has melted, about 3 minutes. Beat with an electric mixer until smooth, about 1 minute.
Pour fudge into the prepared baking dish; let stand until set, 3 to 4 hours. Cut into squares to serve.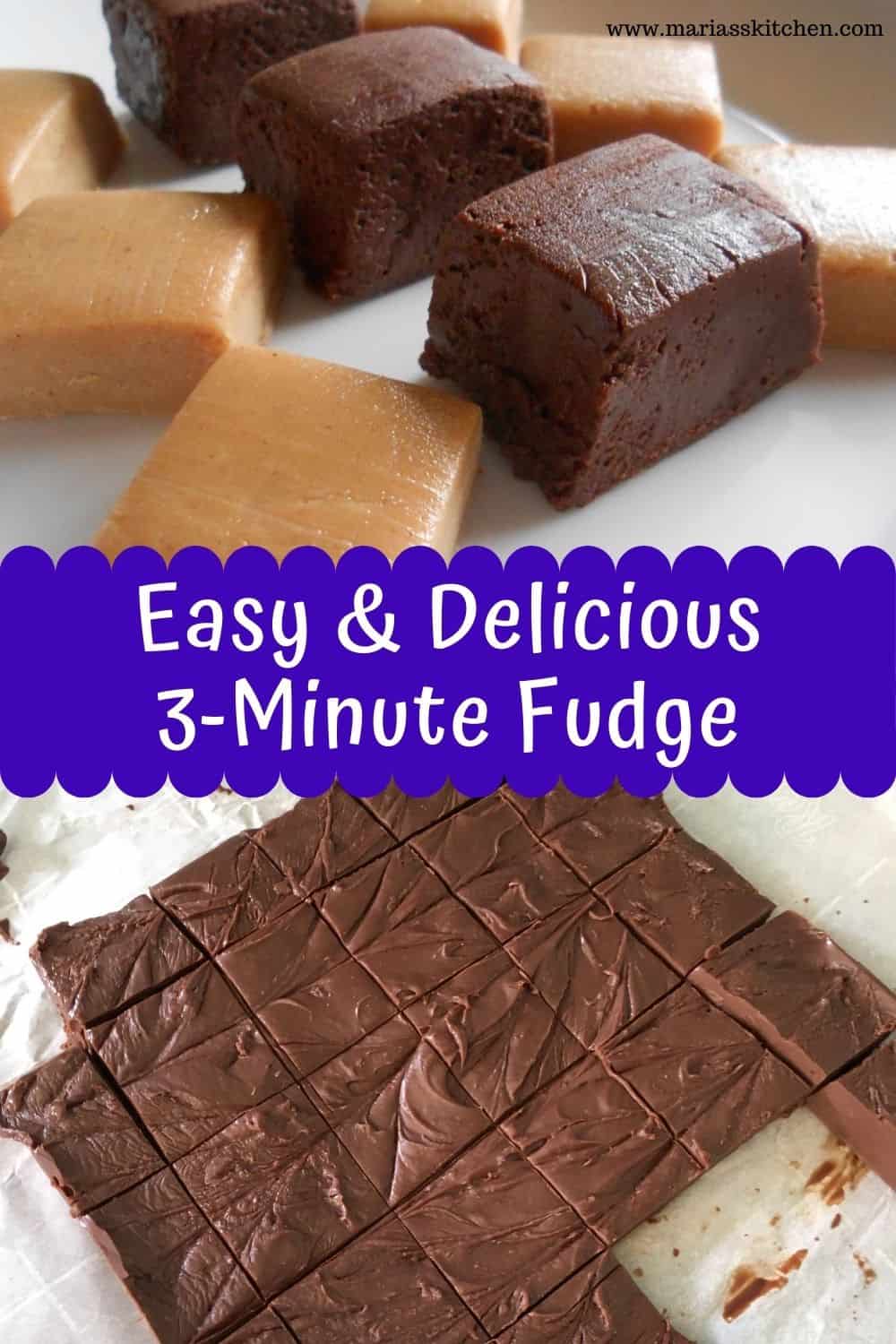 ---