Seriously, this sorbet is the bomb! It's lemony, just a touch sweet, and then there's this light hit of limoncello to finish it off. It's perfect! Next time I make it, I might try 3/4 cup limoncello instead of a 1/2. The flavor of the limoncello is there, but it's a bit light, so I might try upping it slightly in the future. But still, the recipe as-is, is completely and utterly delicious! 10 stars! Serve with sprig of mint or fresh berries. Top with limoncello or vodka if desired.
Limoncello Lemon Sorbet
Ingredients:
2 ½ cups cold water, divided
1 cup white sugar
¼ cup fresh mint leaves
1 lemon, zested, or more to taste
1 cup fresh lemon juice
½ cup limoncello liqueur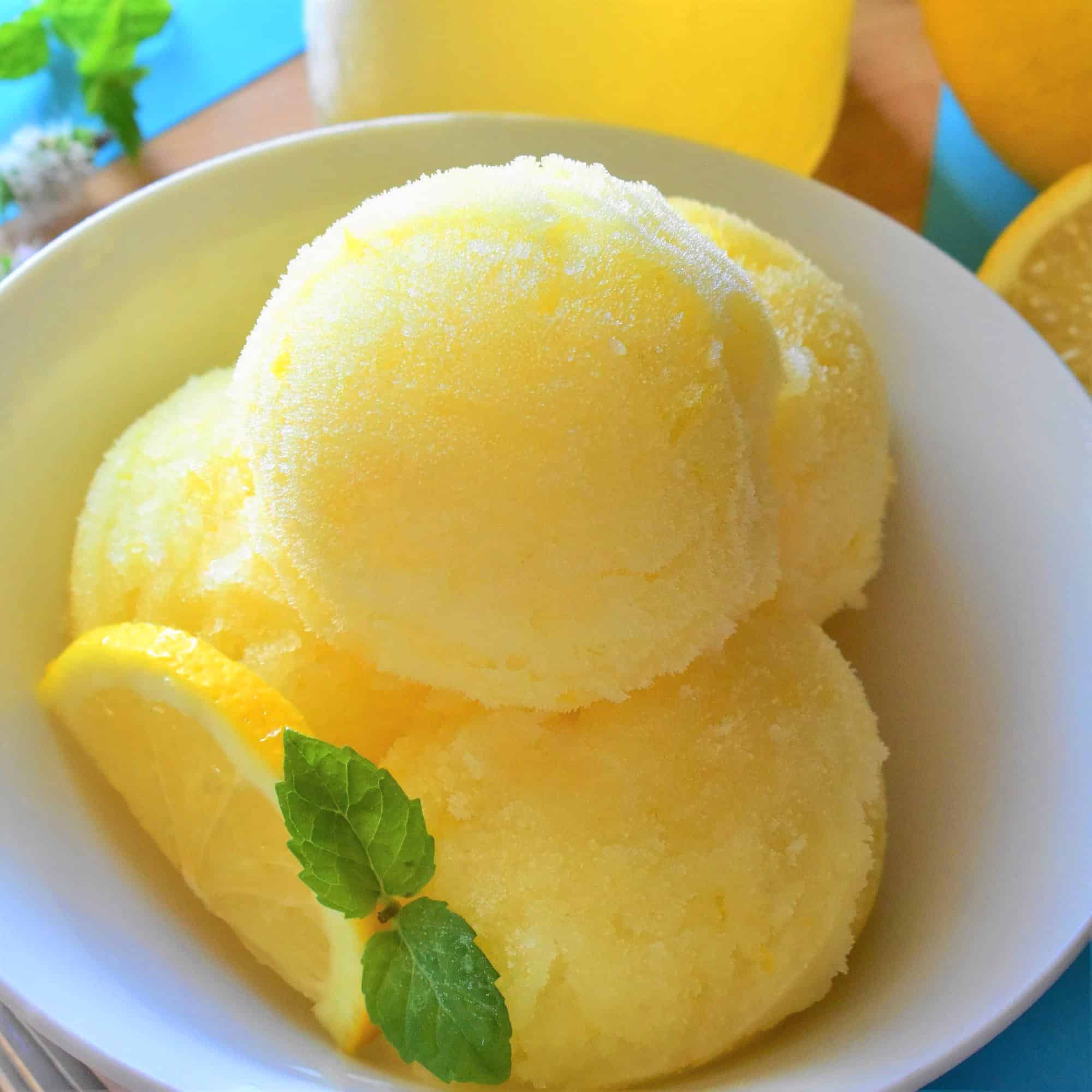 Directions:
Combine 1 cup water, sugar, and fresh mint leaves in a saucepan over medium heat. Bring to a light boil, stirring occasionally, until sugar is dissolved, about 5 minutes. Remove from heat; stir in lemon zest. Let syrup cool slightly, about 10 minutes.
Mix remaining 1 1/2 cup water, lemon juice, and limoncello liqueur into syrup.
Pour mixture into an ice cream maker; churn according to manufacturer's instructions, 10 to 15 minutes. Freeze until firm, about 6 hours.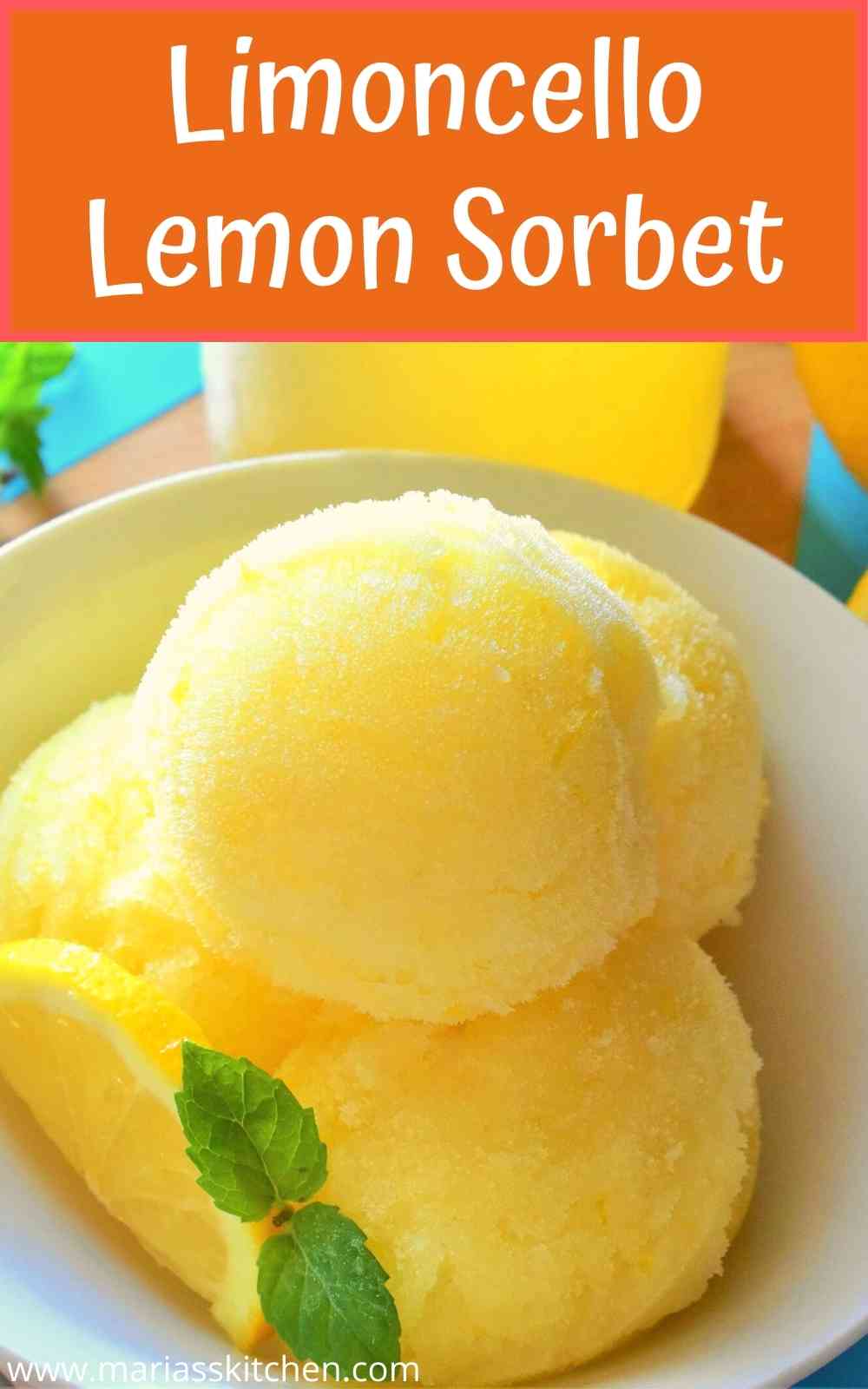 ---