This recipe was delicious and easy to make. Took it to a pre Thanksgiving family dinner. It was a hit..Everyone wanted seconds. These pumpkin pie bars taste like pumpkin pie, but are so much easier because you don't need to bother with the pie crust. The yellow cake mix does all the work. This will be a family favorite for years to come.. Been asked to make them for Christmas too 🙂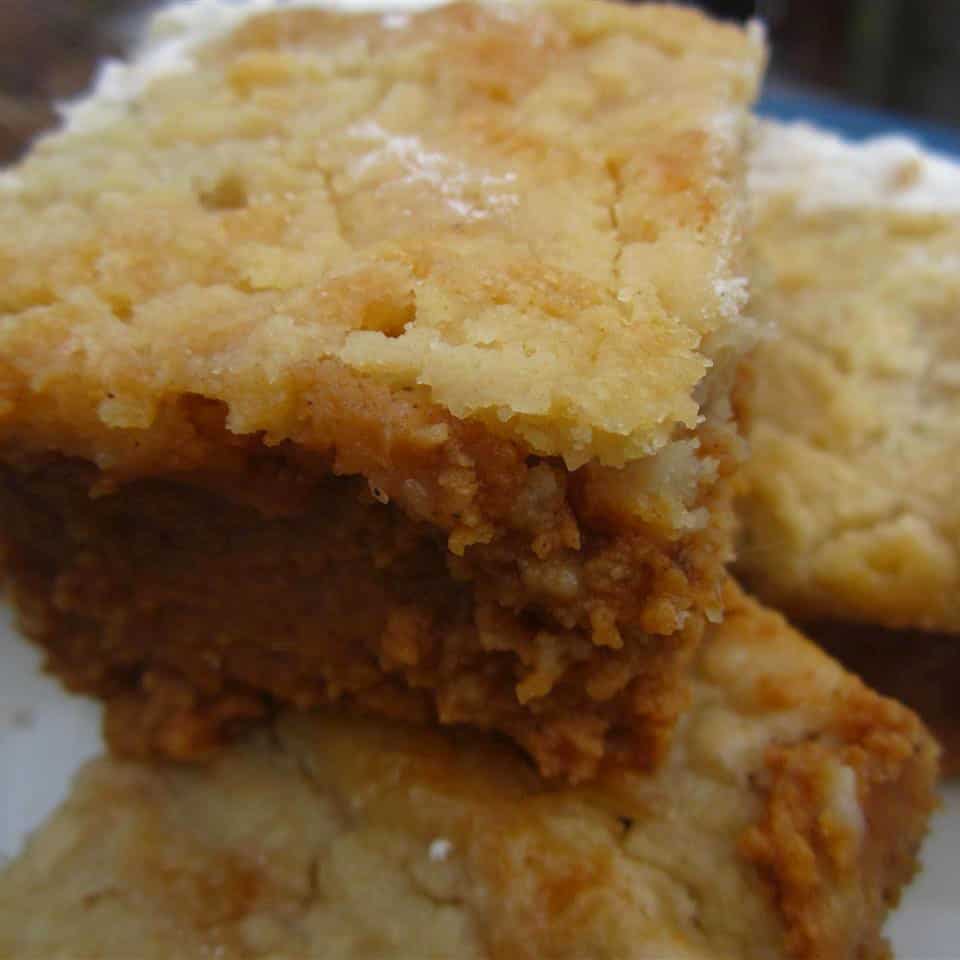 Easy & Delicious Pumpkin Pie Bars
Ingredients:
4 large eggs
1 ½ cups white sugar
2 teaspoons ground cinnamon
1 teaspoon salt
1 teaspoon ground ginger
½ teaspoon ground cloves
1 (29 ounce) can pumpkin puree
2 (12 ounce) cans evaporated milk
1 (15.25 ounce) package yellow cake mix, divided
½ cup butter, melted
1 (8 ounce) container frozen whipped topping, thawed (Optional)
Directions:
Preheat oven to 350 degrees F (175 degrees C).
Beat eggs in a large bowl. Whisk sugar, cinnamon, salt, ginger, and cloves together in a separate bowl. Stir sugar mixture and pumpkin into eggs until completely incorporated.
Gradually stir evaporated milk into pumpkin mixture. Add 1 cup yellow cake mix to the pumpkin mixture and stir to remove any lumps. Pour mixture into a 9×13-inch baking dish. Sprinkle remaining yellow cake mix over the top and drizzle butter over the cake mix.
Bake in the preheated oven until set, about 1 hour. Cool to room temperature and cut into bars. Top with whipped topping.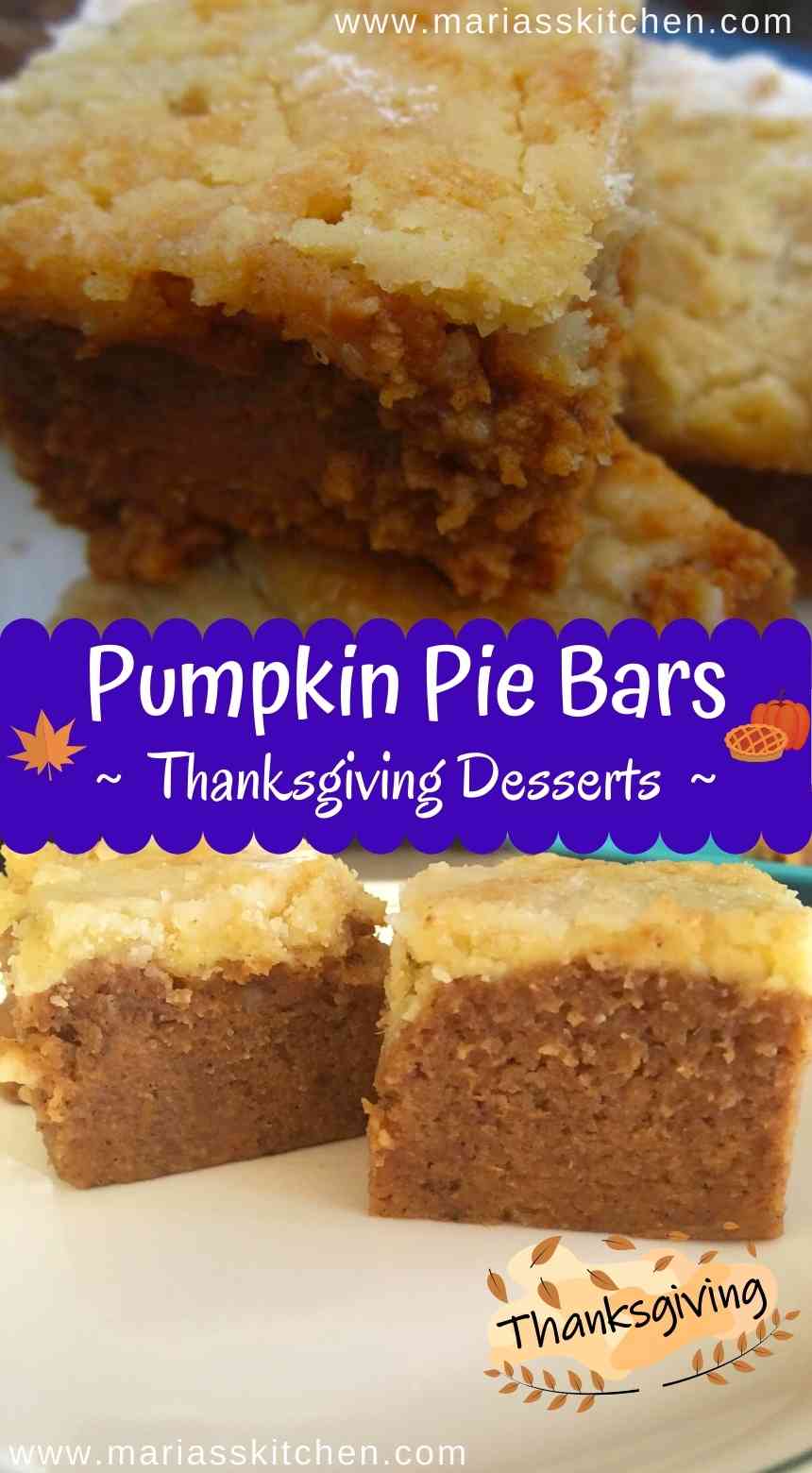 ---