Wonderful recipe for those hot summer days when you just don't want to turn on the oven! There is never any left when this icebox cake goes to a BBQ!
Easy Strawberry Icebox Cake
Ingredients:
2 (8 ounce) tubs fat-free whipped topping (such as Cool Whip®)
1 (14.4 ounce) package graham crackers
3 pounds fresh strawberries, sliced
¼ cup chocolate chips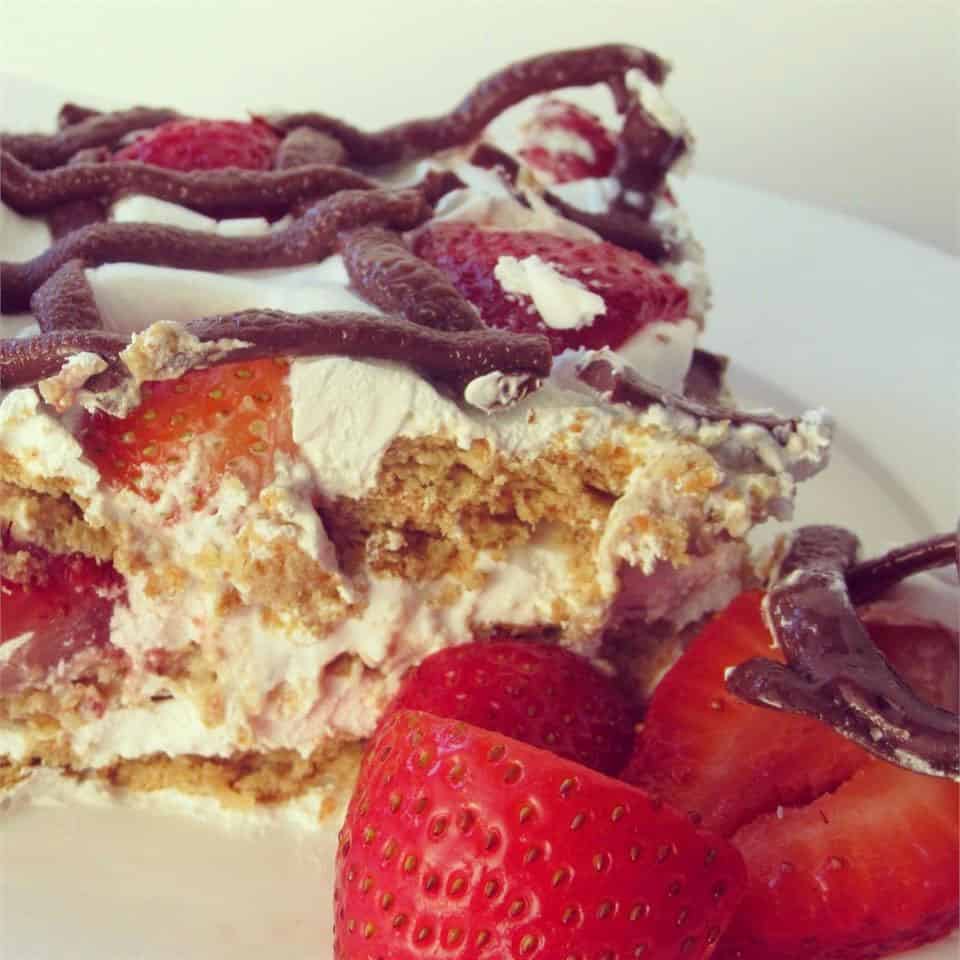 Directions:
Spread some whipped topping on the bottom of a 9×13-inch pan. Place 5 graham cracker sheets in the center. Break up 2 more sheets to cover the edges.
Cover the top of the crackers with more whipped topping and then some sliced strawberries. Repeat layers 3 more times, ending with strawberries on top.
Place chocolate chips in a resealable plastic bag and microwave at 10-second intervals until melted. Snip off 1 corner of the bag and drizzle melted chocolate over the strawberries. Refrigerate until flavors combine, at least 4 hours.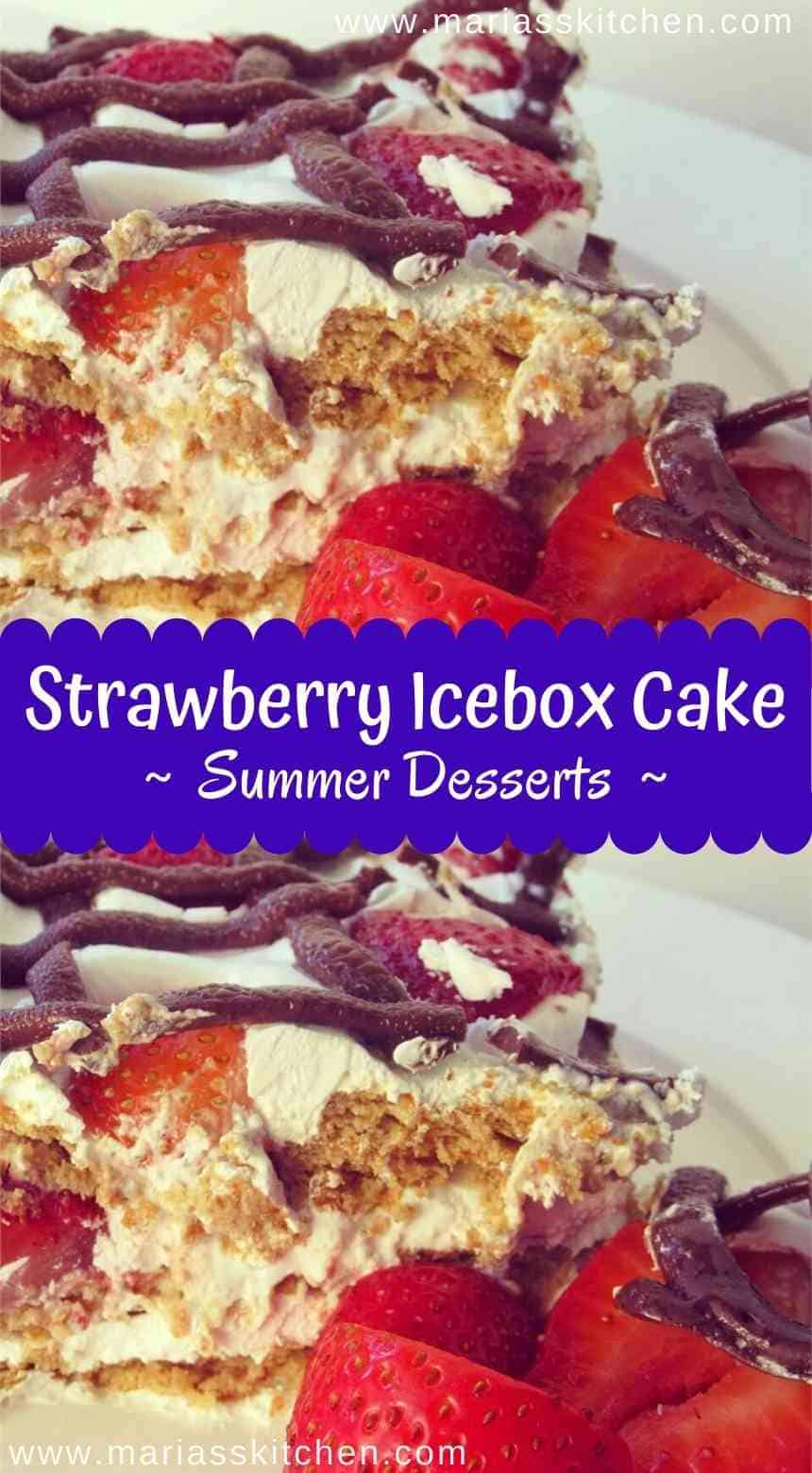 ---