Blondies are an easy and simple dessert with so many add in options. We love a soft and chewy M & M cookie, but now you can eat them in a thick and chewy M & M blondie. They have the delicious flavors of butter and brown sugar, topped off with chocolate M&M's for a delicious blondie.
Blondies are a great dessert when you don't want to cook multiple batches of cookies. One pan and you have 24 bars to feed a crowd. They really are so incredibly easy to make with just a couple of ingredients and they taste absolutely amazing!
Easy Thick аnd Chеwу M & M Blоndіеѕ 
10 mіn Prер Tіmе  
25 mіn Cооk Tіmе  
35 mіn Tоtаl Tіmе  
Ingredients:
3/4 cup butter (softened to room temp)
1 cup brown sugar
1/2 cup sugar
2 eggs
2 teaspoons vanilla
2 cups flour
3/4 teaspoon baking soda
1/2 teaspoon salt
1 1/3 cups milk chocolate M & M's (divided)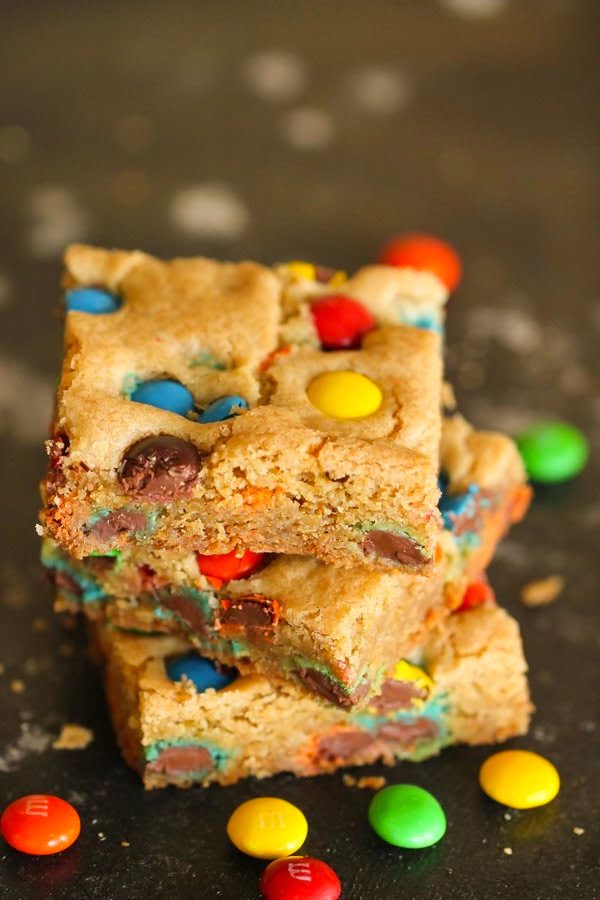 Dіrесtіоnѕ:
Preheat oven to 350 degrees. Spray a 9 x 13 inch pan with non stick cooking spray.
In a medium sized bowl combine the butter, brown sugar, and sugar and mix until combined.
Add in eggs and vanilla into the sugar mixture.
In a separate bowl mix together the flour, baking soda,and salt.
Add the flour mixture to the sugar mixture and stir until all combined.
Fold in 1 cup M & M candies.
Place batter into the prepared pan and smooth the top so the batter touches the edges.
Press in extra 1/3 cup M & M's into the top of the batter.
Bake for about 23-25 minutes or until golden brown. You can also insert a toothpick to see if it comes out clean to test for doneness.
Cool completely and cut into squares.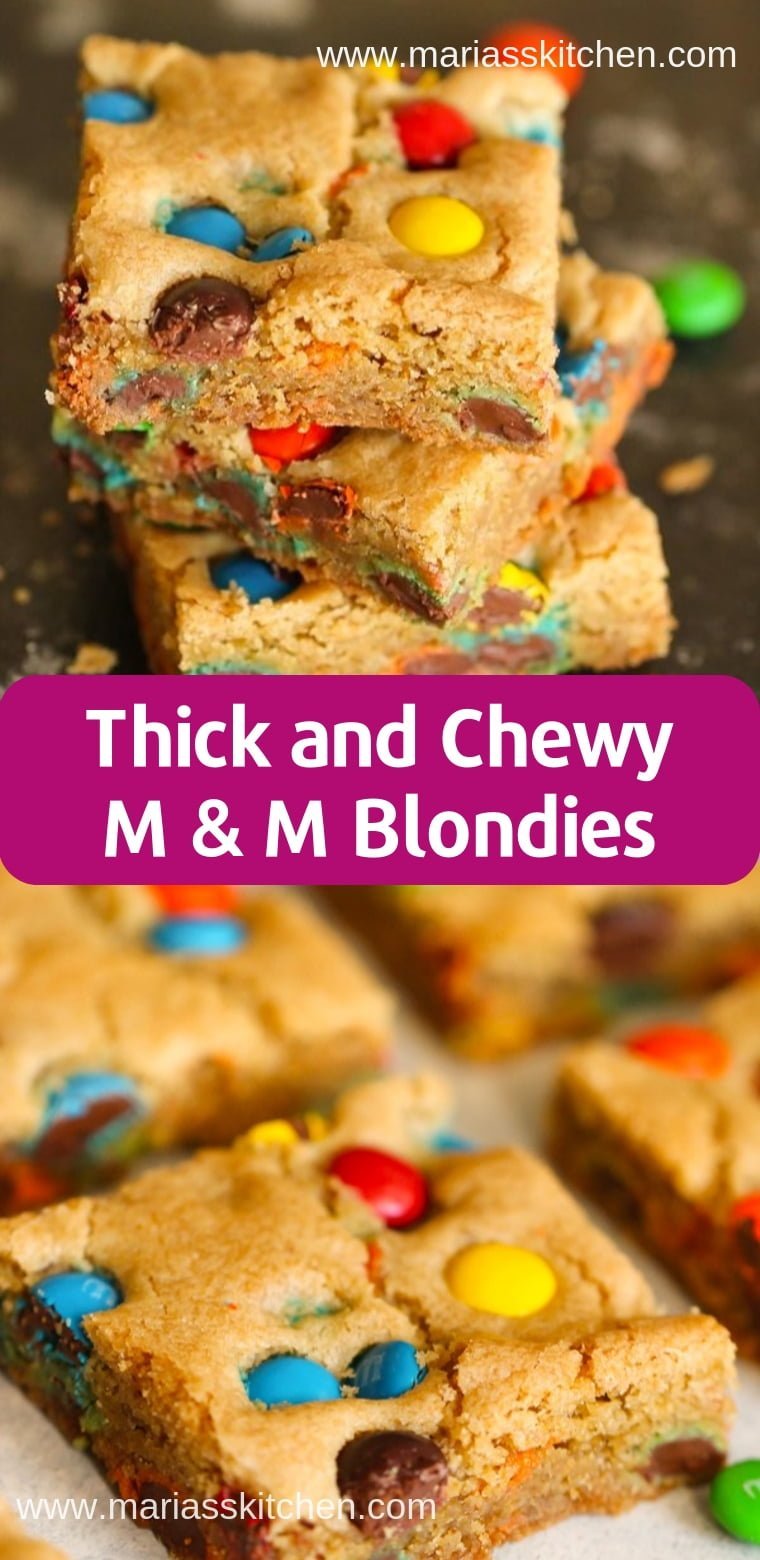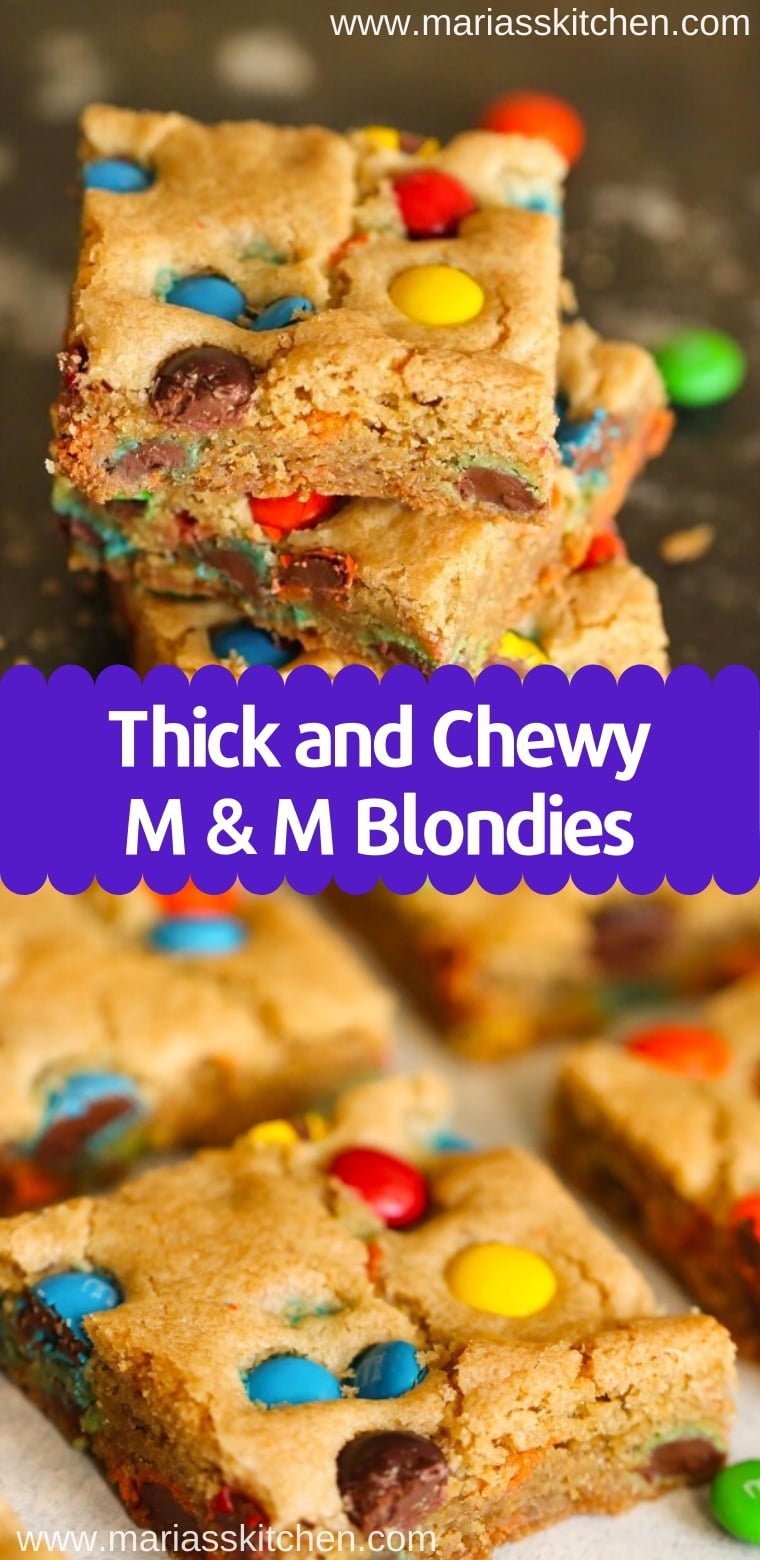 ---