This cake is really really good..perfect for mother's day.. I have made it twice now and the second time i used a lemon cake mix. The next one that i bake i think i'm going to add pineapple chunks! Such a versatile recipe you can do just about any fruit you like.
Fresh Strawberry Upside Down Cake
Ingredients:
2 cups crushed fresh strawberries
1 (6 ounce) package strawberry flavored Jell-O® mix
3 cups miniature marshmallows
1 (18 ounce) package yellow cake mix, batter prepared as directed on package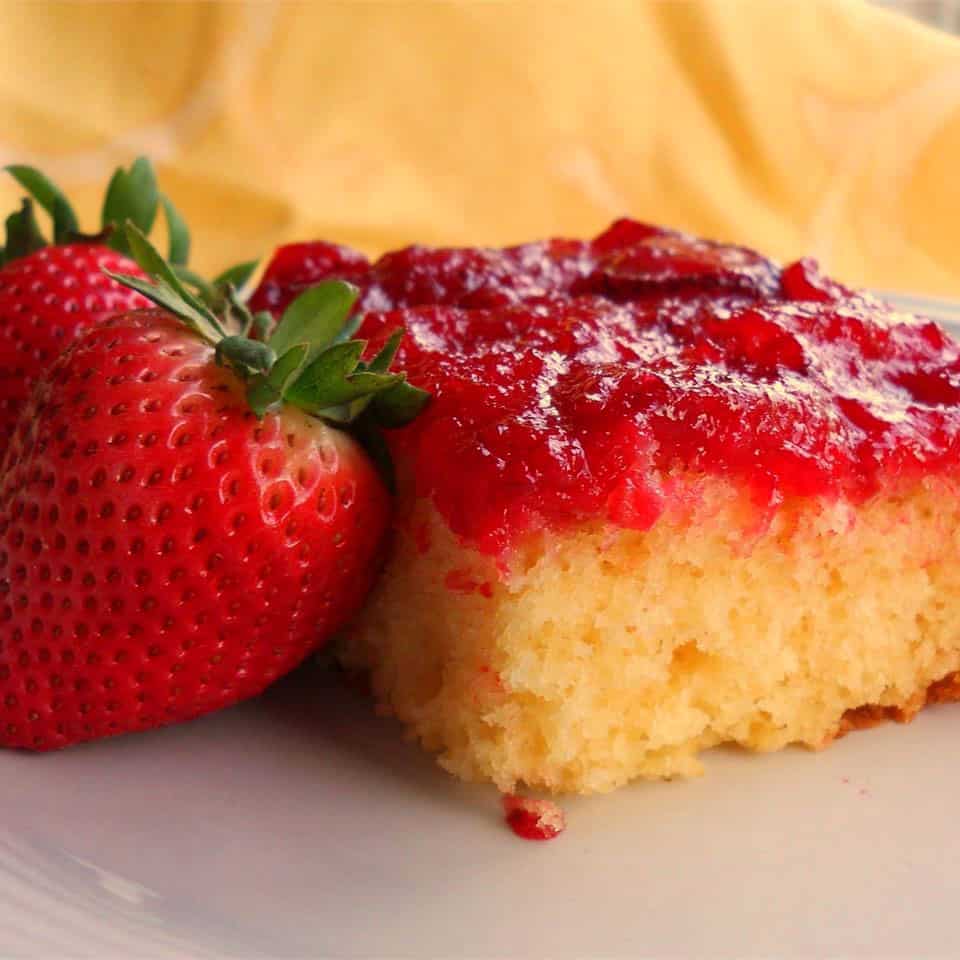 Directions:
Preheat an oven to 350 degrees F (175 degrees C).
Spread crushed strawberries on the bottom of a 9×13 inch baking pan. Evenly sprinkle strawberries with the dry gelatin powder, and top with mini marshmallows.
Prepare the cake mix as directed on the package, and pour on top of the marshmallows. Bake in the preheated oven until a toothpick inserted into the center comes out clean, about 40 to 50 minutes. Cool in the pan for 15 minutes. Run a knife around the pan to loosen the sides, and turn the cake out onto a serving tray. Store cake in the refrigerator.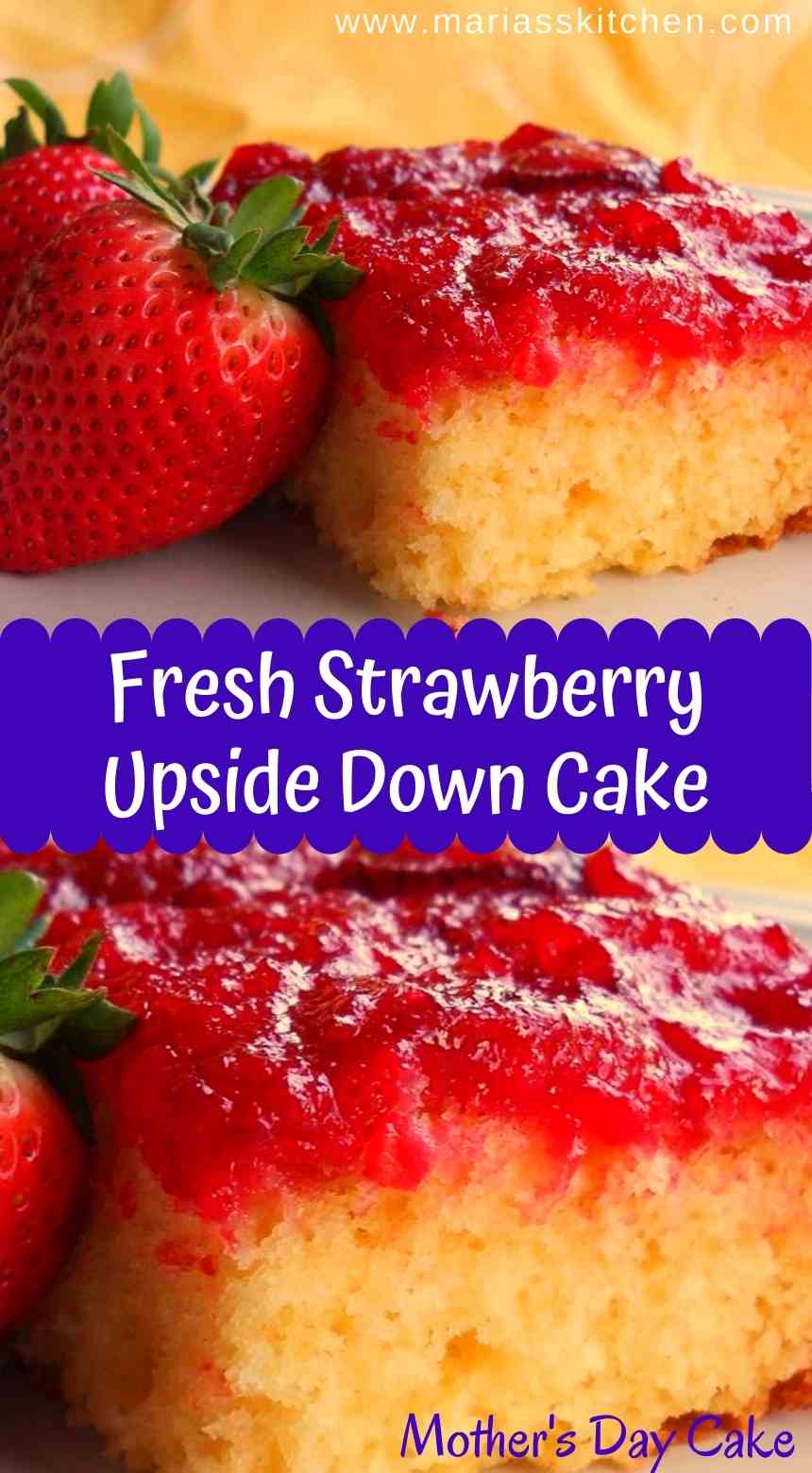 ---