This cake was easy and delicious. After reading all the reviews I was certainly torn; sweet apple vs tart apple, nuts vs no nuts, 2 cups sugar vs less sugar, frosting vs no frosting. What's a girl to do? Well, this is so unlike me, but I followed the recipe exactly and it was just right.. A great tasting, moist cake and a great way to use up extra apples.
Moist and Delicious Apple Cake
Ingredients:
5 medium (2-3/4″ dia) (approx 3 per lb)s apple – peeled, cored and sliced
2 cups all-purpose flour
½ teaspoon salt
4 teaspoons ground cinnamon
4 teaspoons baking powder
4 large eggs eggs
2 cups white sugar
1 cup vegetable oil
2 teaspoons vanilla extract1 cup chopped walnuts
4 teaspoons white sugar
1 teaspoon ground cinnamon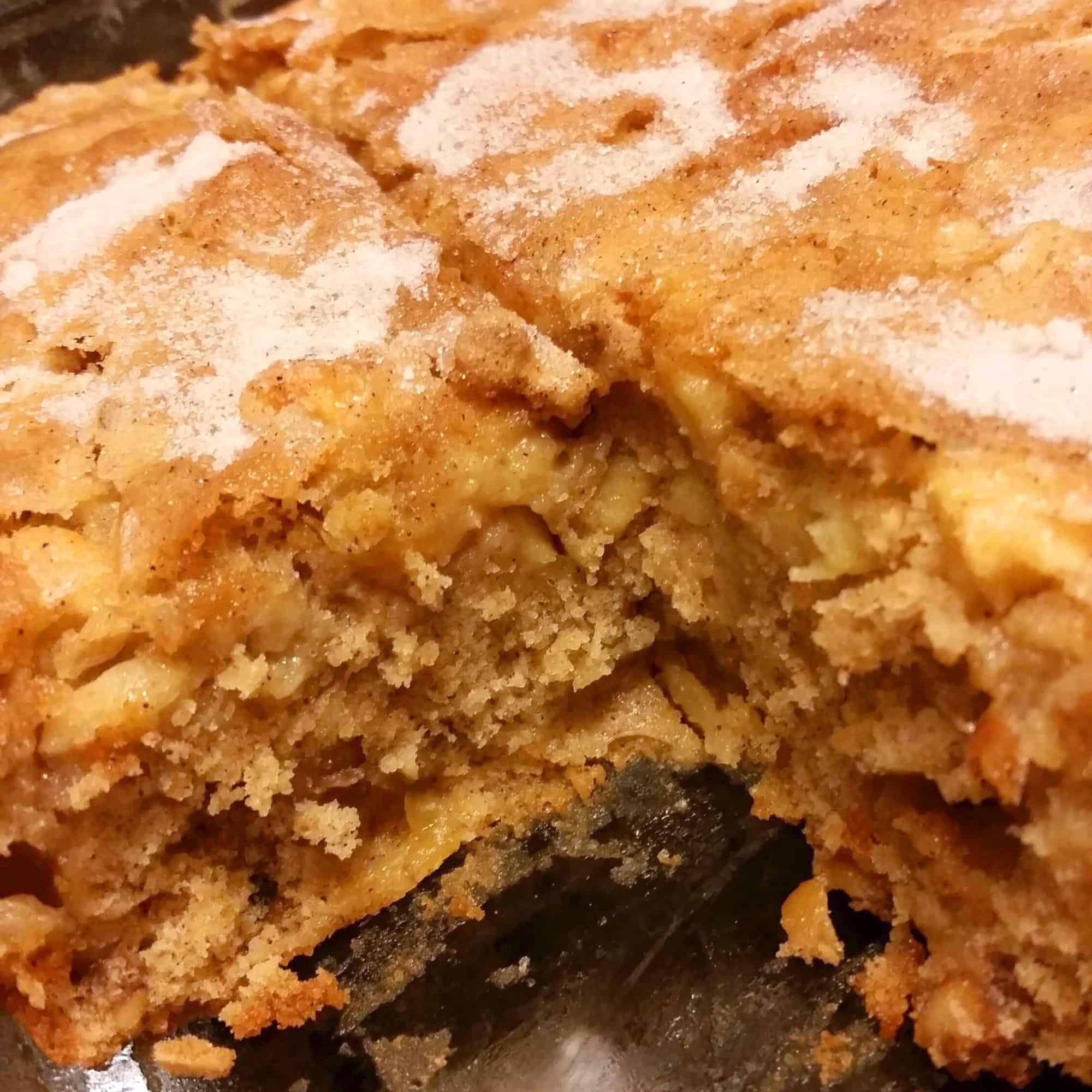 Directions:
Preheat oven to 350 degrees F (175 degrees C) lightly grease and flour a 9×13 inch pan.
Sift together flour, salt, cinnamon and baking powder. Set aside.
In a large bowl, beat eggs and sugar for 15 minutes on high speed with an electric mixer. Add oil and blend in.
Add four mixture and mix well. Add vanilla. Fold in apples and nuts. Pour batter into 9×13 inch pan.
In a small bowl, mix 4 teaspoons sugar with 1 teaspoon cinnamon. Sprinkle over cake.
Bake at 350 degrees F (175 degrees C) for 50 to 60 minutes or until a toothpick inserted into center of cake comes out clean.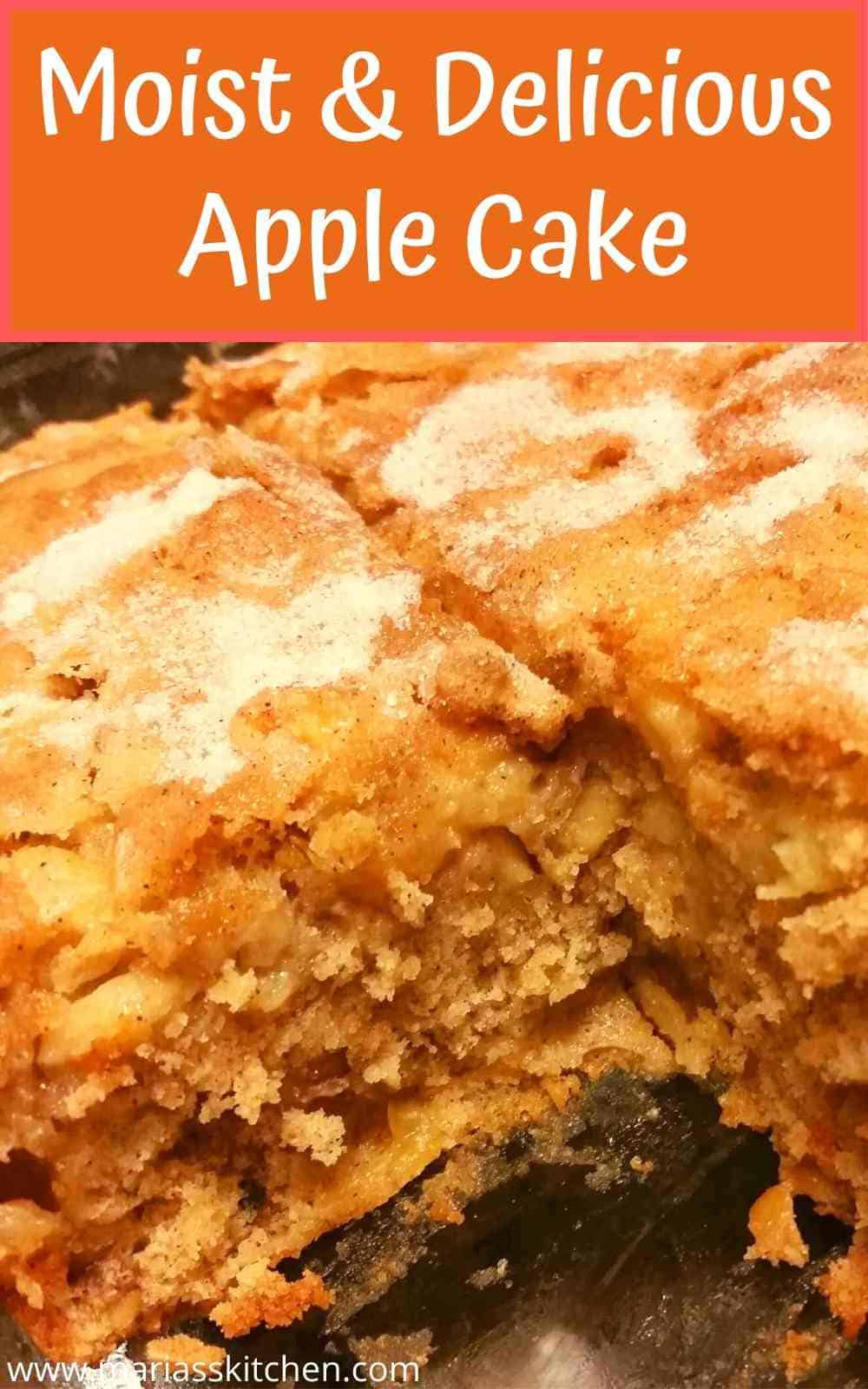 ---