This coffee cake gets a double hit of peach flavor from using both jam and fresh fruit. For best results, use a good- quality peach jam (preferably homemade, if you have it). Make sure to cool this cake completely before slicing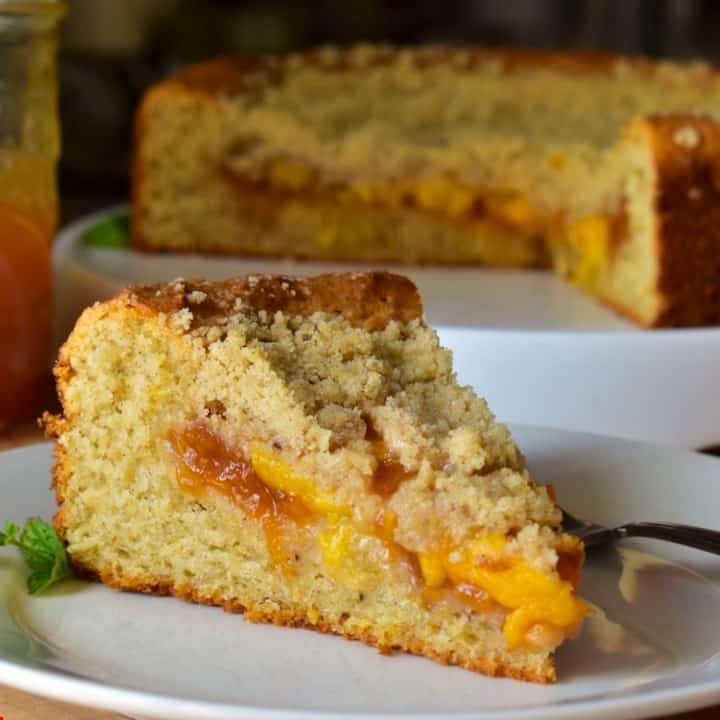 Delicious Peach Jam Coffee Cake
Ingredients:
2 1/4 cups all-purpose flour
3/4 cup white sugar
1 teaspoon baking powder
1 teaspoon ground cinnamon
1 teaspoon ground cardamom
1/2 teaspoon salt
1/2 teaspoon baking soda
1/2 teaspoon ground nutmeg
3/4 cup unsalted butter, softened
1 cup plain whole-milk Greek yogurt
1 large egg, at room temperature
2 teaspoons vanilla extract
1/2 teaspoon almond extract
1 cup peach jam
2 small fresh peaches – peeled, pitted, and sliced
Directions:
Preheat the oven to 350 degrees F (175 degrees C). Lightly grease a 9-inch springform pan.
Mix flour, sugar, baking powder, cinnamon, cardamom, salt, baking soda, and nutmeg in a large bowl until thoroughly combined. Cut in butter until mixture resembles coarse crumbs. Reserve 1 cup of the crumb mixture for the topping. Add yogurt, egg, vanilla, and almond extracts to the remaining mixture. Mix until thoroughly combined.
Pour batter into the prepared pan, and press evenly into the bottom and 1 inch up the sides of the pan. Spread peach jam into an even layer in the center of the batter. Top jam with an even layer of peach slices. Sprinkle reserved crumb topping evenly over the peaches.
Bake in the preheated oven until cake is golden brown, 45 to 50 minutes. Allow cake to cool for 20 minutes before gently running a knife around the edges of the pan and removing the sides. Cool cake completely before serving.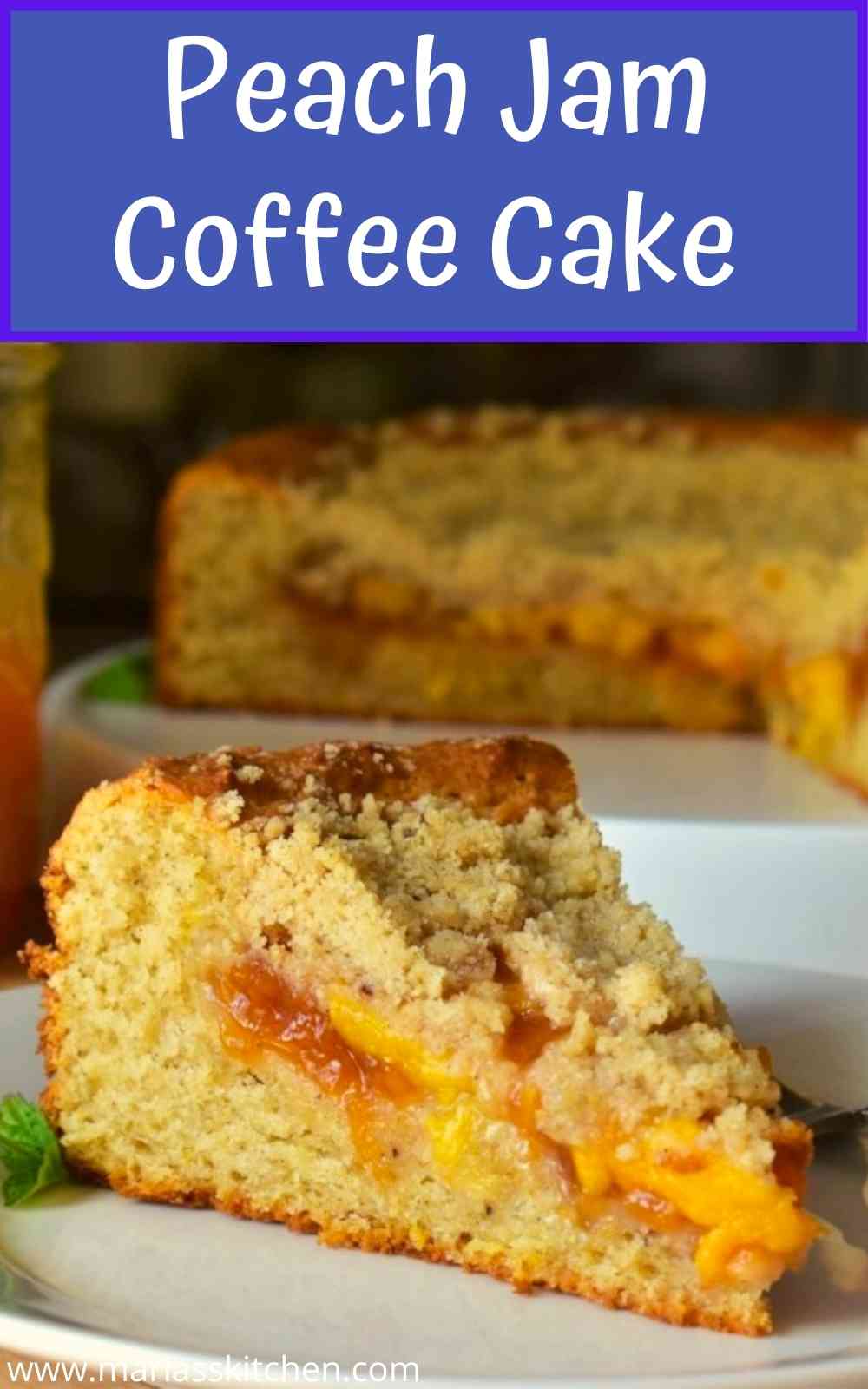 ---