Pumpkin doesn't just taste delicious paired with cinnamon. It gives these cookies a soft, moist, cake-like consistency. I make these every year around the holidays – people love them. Do not store them in an airtight container though – they have a lot of moisture from the pumpkin and get moist and mushy. They stay great out on the counter for days.. Wonderful spicy iced pumpkin cookies that both kids and adults love! Delicious with coffee!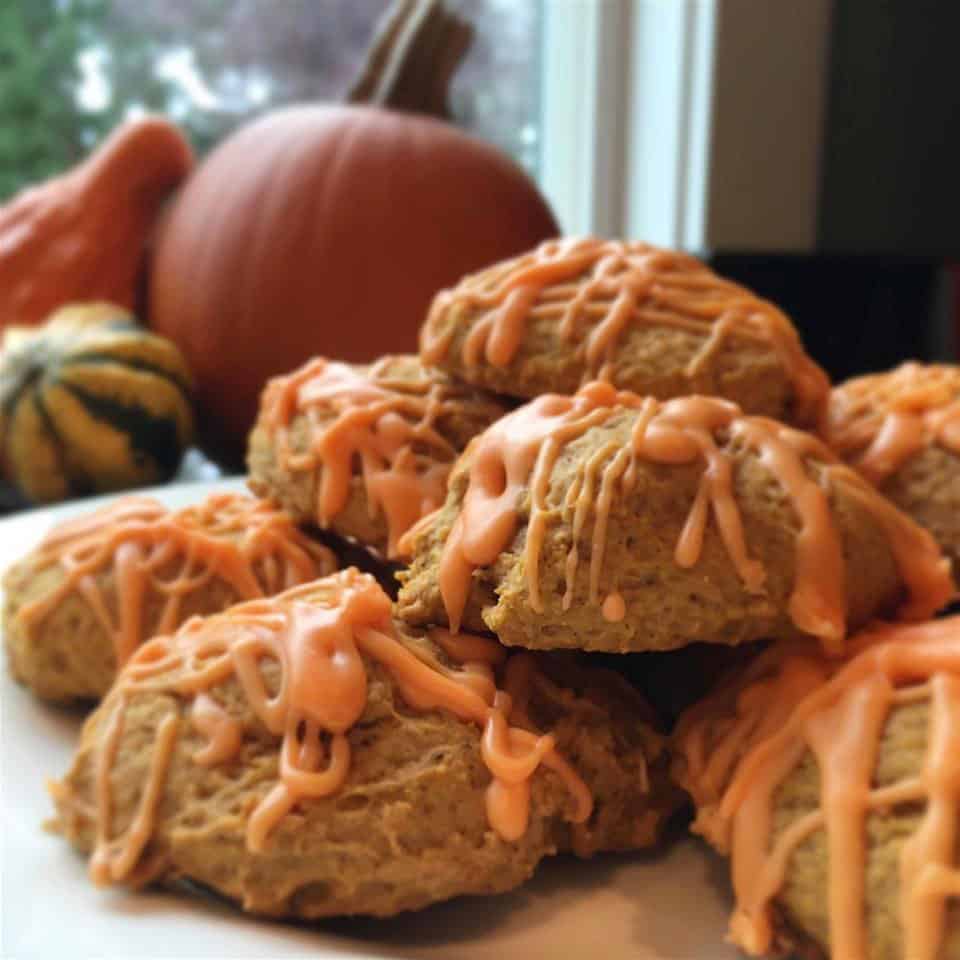 Soft and Delicious Iced Pumpkin Cookies
Ingredients:
2 ½ cups all-purpose flour
1 teaspoon baking powder
1 teaspoon baking soda
2 teaspoons ground cinnamon
½ teaspoon ground nutmeg
½ teaspoon ground cloves
½ teaspoon salt
½ cup butter, softened
1 ½ cups white sugar
1 cup canned pumpkin puree
1 egg
1 teaspoon vanilla extract
2 cups confectioners' sugar
3 tablespoons milk
1 tablespoon melted butter
1 teaspoon vanilla extract
Directions:
Preheat oven to 350 degrees F (175 degrees C). Combine flour, baking powder, baking soda, cinnamon, nutmeg, ground cloves, and salt; set aside.
In a medium bowl, cream together the 1/2 cup of butter and white sugar. Add pumpkin, egg, and 1 teaspoon vanilla to butter mixture, and beat until creamy. Mix in dry ingredients. Drop on cookie sheet by tablespoonfuls; flatten slightly.
Bake for 15 to 20 minutes in the preheated oven. Cool cookies, then drizzle glaze with fork.
To Make Glaze: Combine confectioners' sugar, milk, 1 tablespoon melted butter, and 1 teaspoon vanilla. Add milk as needed, to achieve drizzling consistency.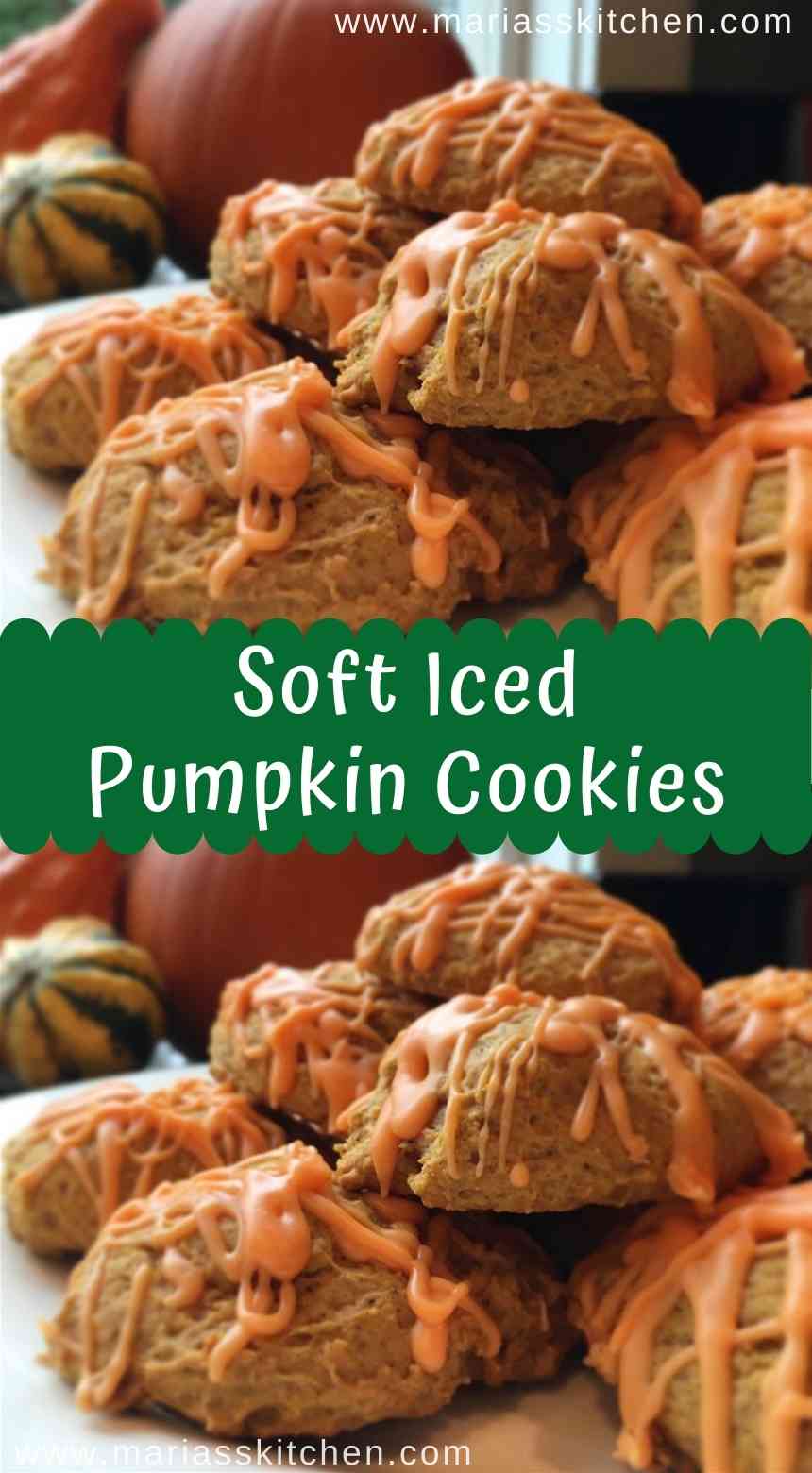 ---