No Christmas would be complete without soft, tender, and adorably decorated sugar cookies. These cookies are even better made with butter instead of margarine, only 3 cups of flour, and baked at 350 degrees F until just set in the center. Soft cut out sugar cookie that I have used for years. I sprinkle with colored sugar before baking or you could also try icing them when cool.
Soft & Tender Christmas Cookies
Ingredients:
3 cups all-purpose flour
1 teaspoon baking powder
½ teaspoon salt
1 cup butter, softened
1 ½ cups white sugar
2 eggs
2 teaspoons vanilla extract
Directions:
Sift flour, baking powder, and salt together, set aside. In a large bowl, cream together the margarine and sugar until light and fluffy. Beat in the eggs one at a time, then stir in the vanilla. Gradually blend in the sifted ingredients until fully absorbed. Cover dough, and chill for 2 hours.
Preheat oven to 350 degrees F (176 degrees C). Grease cookie sheets. On a clean floured surface, roll out small portions of chilled dough to 1/4 inch thickness. Cut out shapes using cookie cutters.
Bake 6 to 8 minutes in the preheated oven, or until edges are barely brown. Remove from cookie sheets to cool on wire racks.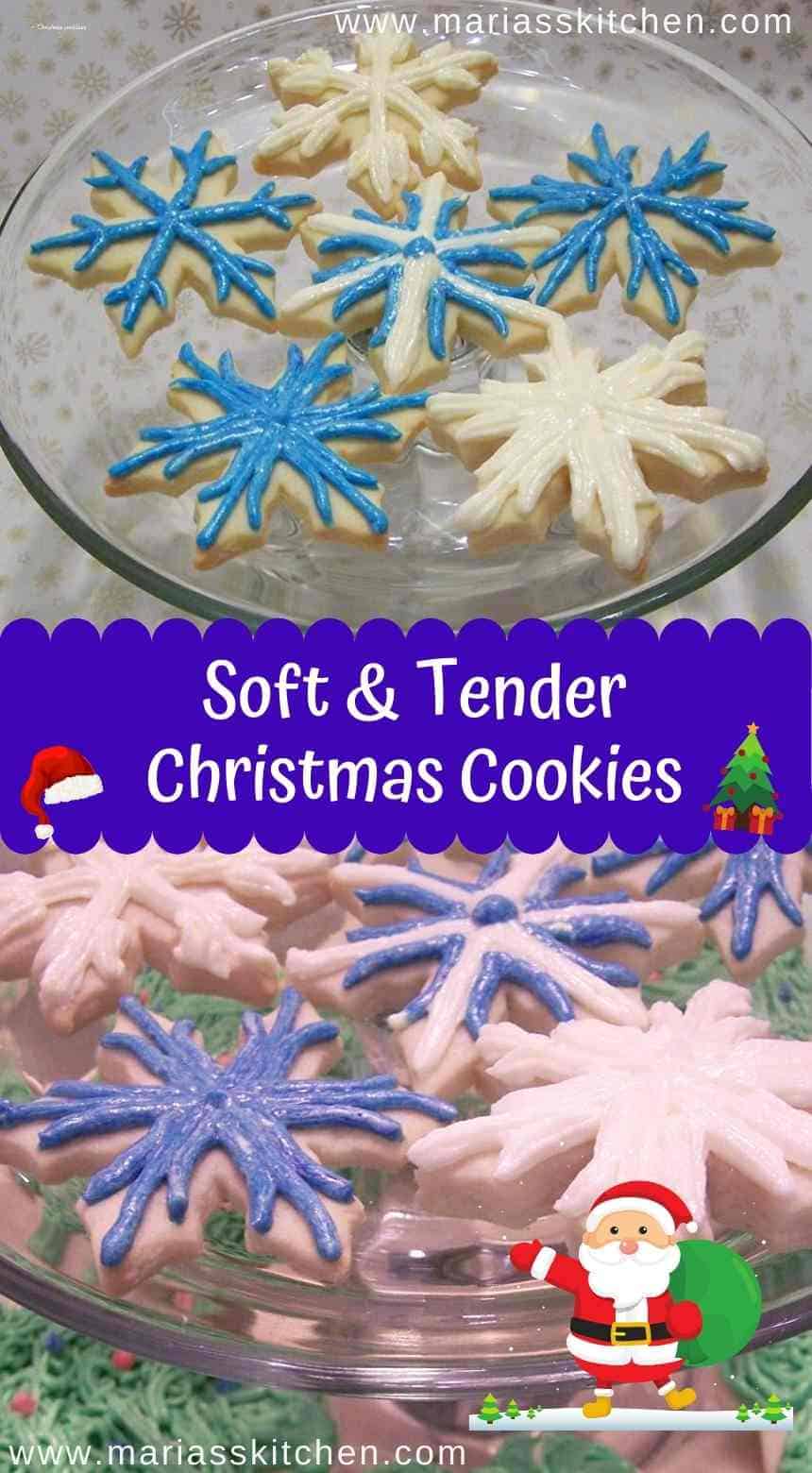 ---