Chocolate cake smothered with sweetened condensed milk and hot fudge, then topped with a creamy mint frosting and Andes Mints. This Thin Mint Poke Cake makes the perfect St. Patrick's Day dessert. This cake is so addicting that you might be tempted to eat it straight out of the pan with a fork. Not saying we've tried that or anything..
Thin Mint Poke Cake
1 hr, 15 Prер Time 
30 mіn Cook Time 
1 hr, 45 Tоtаl Tіmе 
Ingrеdіеntѕ:
1 (15.25 ounce) box Betty Crocker chocolate cake mix
1 1/4 cups water
1/3 cup vegetable oil
3 eggs
1 (14 ounce) can sweetened condensed milk
1 (11.75 ounce) jar hot fudge sauce
Frosting:
1/2 cup butter (softened)
2 Tablespoons milk
2 cups powdered sugar
1 1/2 teaspoons peppermint extract
4 drops green food coloring
1 (4.6 ounce) package Andes mints (coarsely chopped)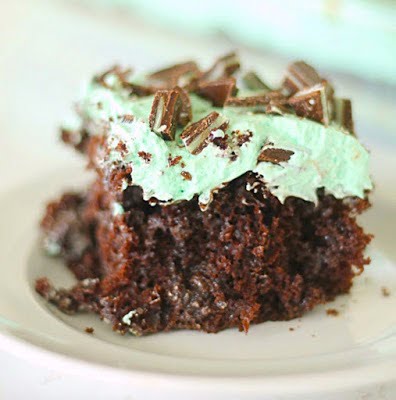 Directions:
Heat oven to 350 degrees. Grease bottom of a 9 x 13 inch pan.
Prepare cake mix according to package directions (Betty Crocker calls for the water, oil, and eggs as listed above).
Bake for 30 to 35 minutes or until done.
Using a fork or spoon handle, poke holes over the entire cake after taking it from the oven.
Pour sweetened condensed milk over the cake, letting it soak into the holes.
Heat up hot fudge in the microwave, then drizzle and spread over the top of the cake.
To make the frosting, beat together butter, milk, powdered sugar, peppermint extract, and green food coloring until smooth.
Spread over the cooled cake.
Sprinkle on chopped Andes Mints and refrigerate for at least an hour before serving.
---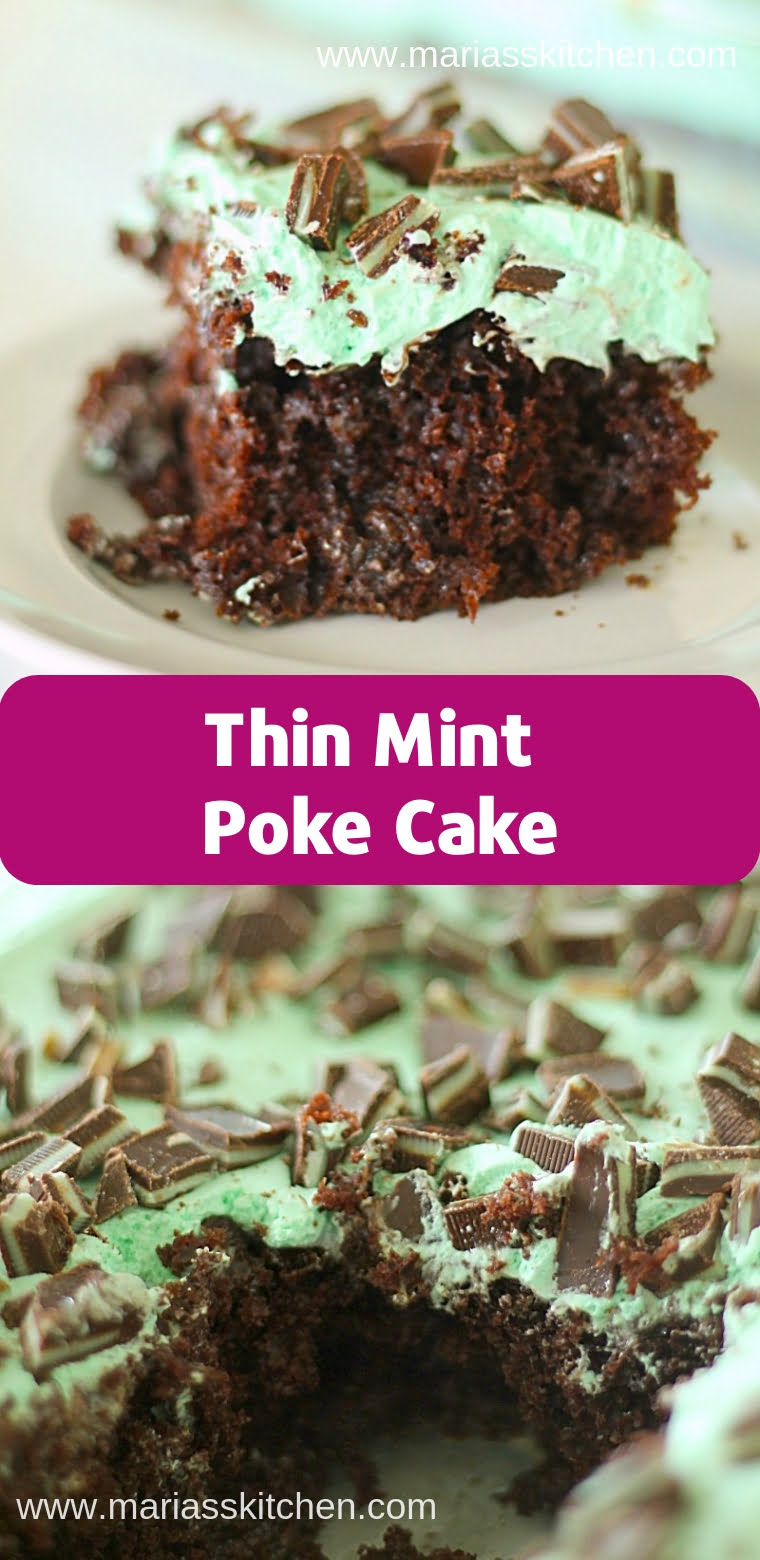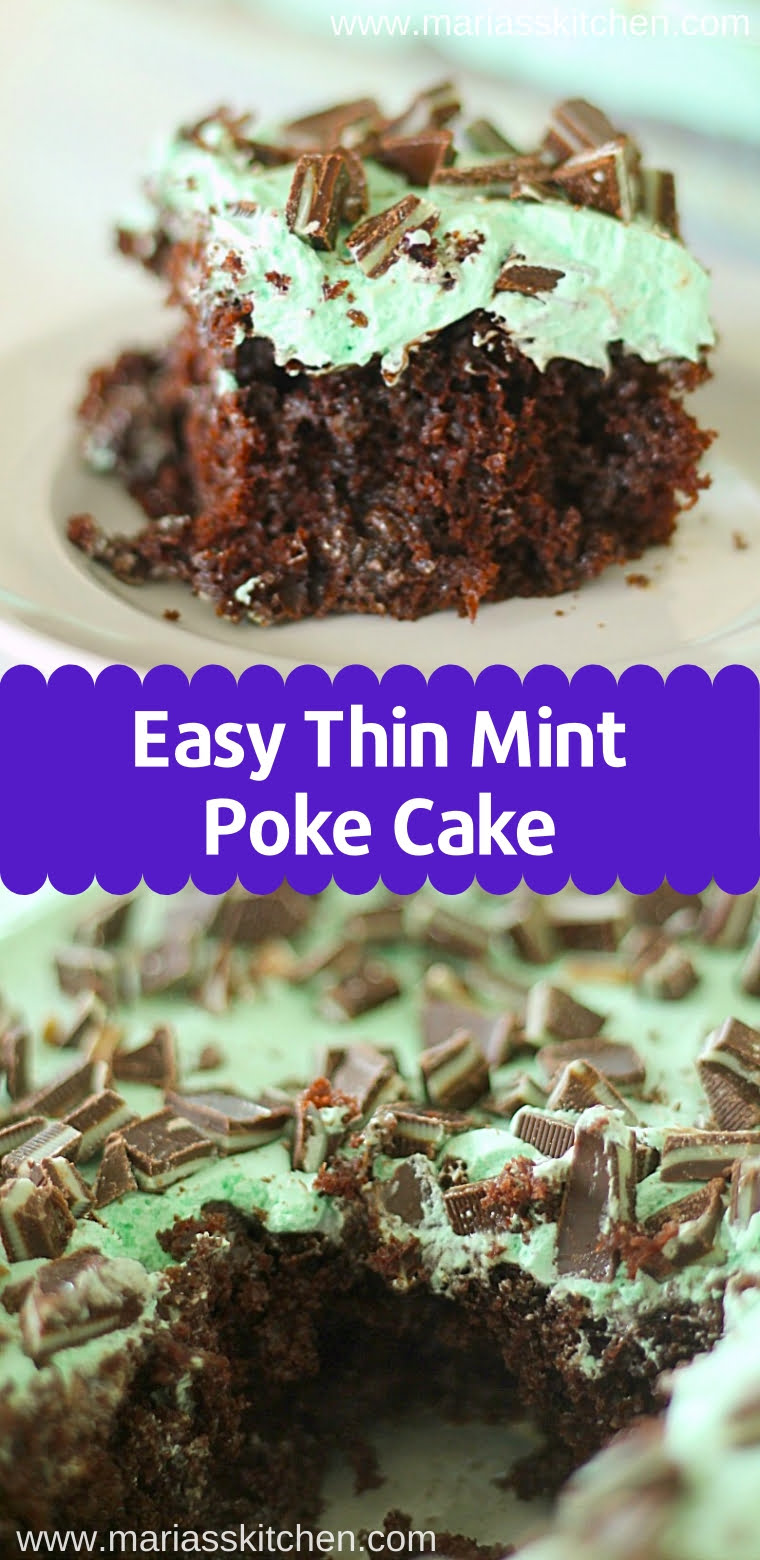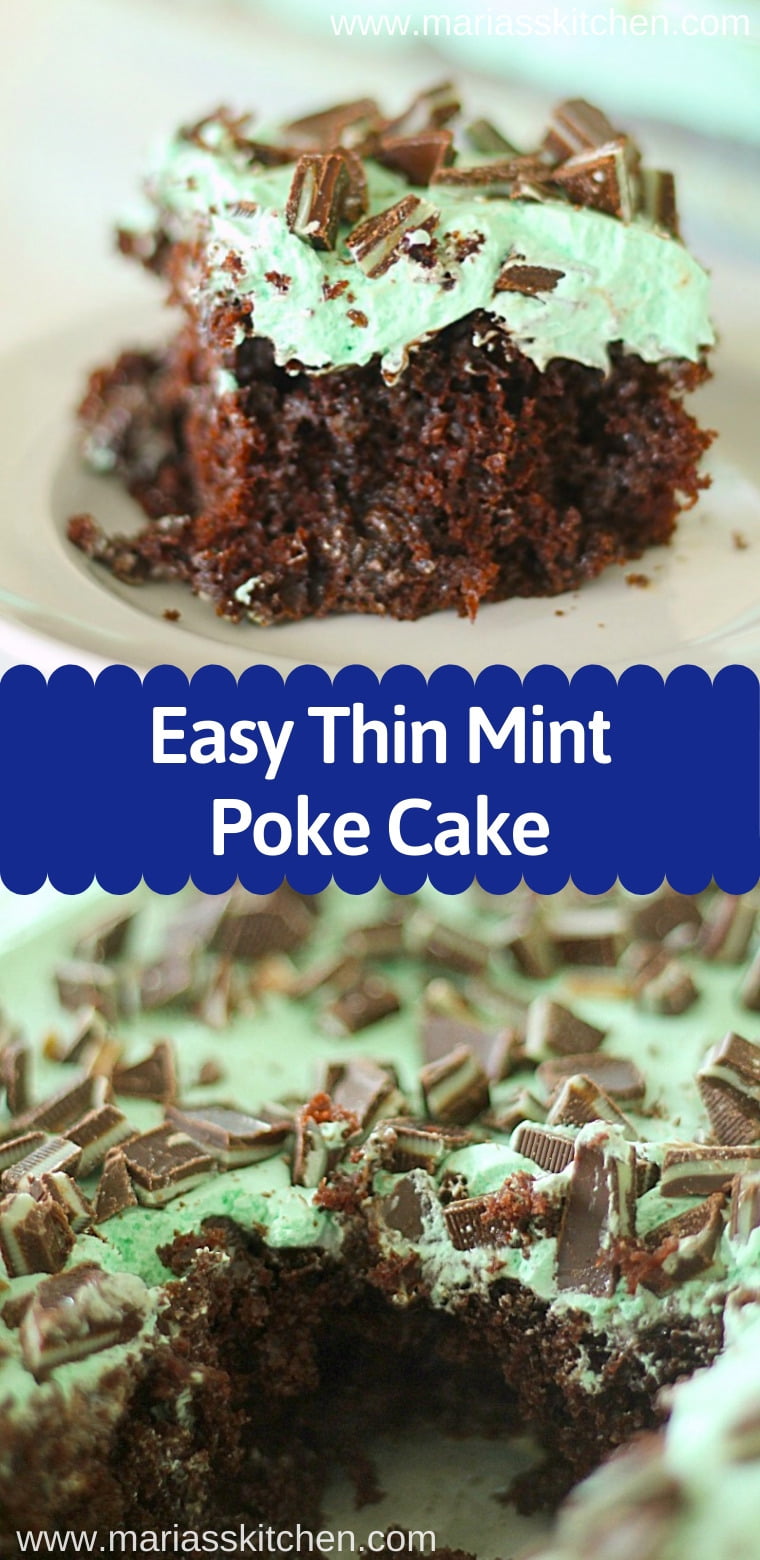 ---