Wonderful! Followed the recipe exactly other than rolling in the turbinado sugar as someone else suggested which was a great touch. I'm a little surprised by the varied response on this recipe… Mine were perfectly chewy in the center and crispy on the edges after 10 minutes although fairly thin unlike some of the photos. They do flatten and spread a lot from the balls. I did not use parchment paper or grease sheets and had no trouble with them sticking. My only complaint was the recipe didn't make enough… not that the yield was off but just that we liked them so much we needed more! Will definitely double when I make these again next weekend.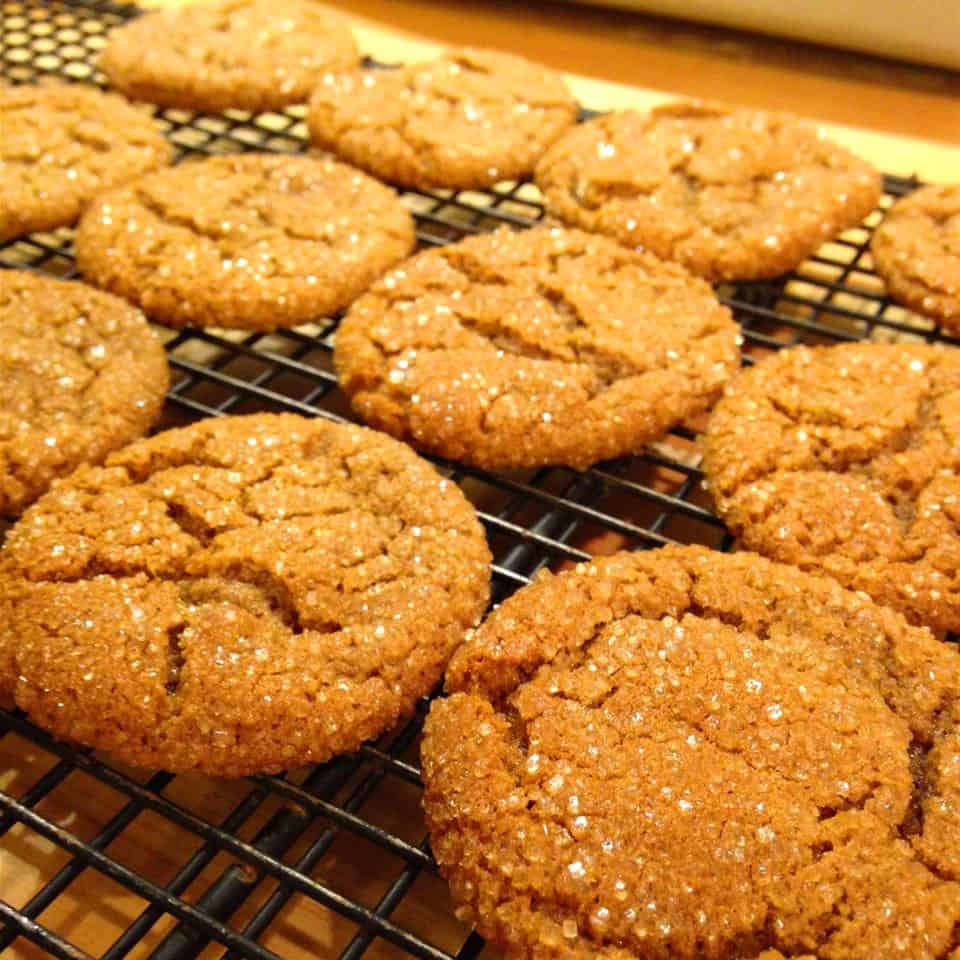 Best Ever Ginger Cookies
Ingredients:
¾ cup butter
1 cup packed brown sugar
1 egg
¼ cup molasses
2 ¼ cups all-purpose flour
2 teaspoons ground ginger
2 teaspoons baking soda
½ teaspoon salt
1 ½ tablespoons minced fresh ginger root
½ cup chopped crystallized ginger
Directions:
In a large bowl, cream together the butter and brown sugar until smooth. Beat in the egg and molasses. Combine the flour, ground ginger, baking soda, and salt; stir into the molasses mixture using a wooden spoon. Mix in the fresh and crystallized gingers. Cover, and refrigerate dough for at least 2 hours, or overnight.
Preheat oven to 350 degrees F (175 degrees C). Shape dough into 1 inch balls, and place about 2 inches apart onto ungreased cookie sheet.
Bake for 10 minutes in the preheated oven, or until lightly browned. Cool on wire racks.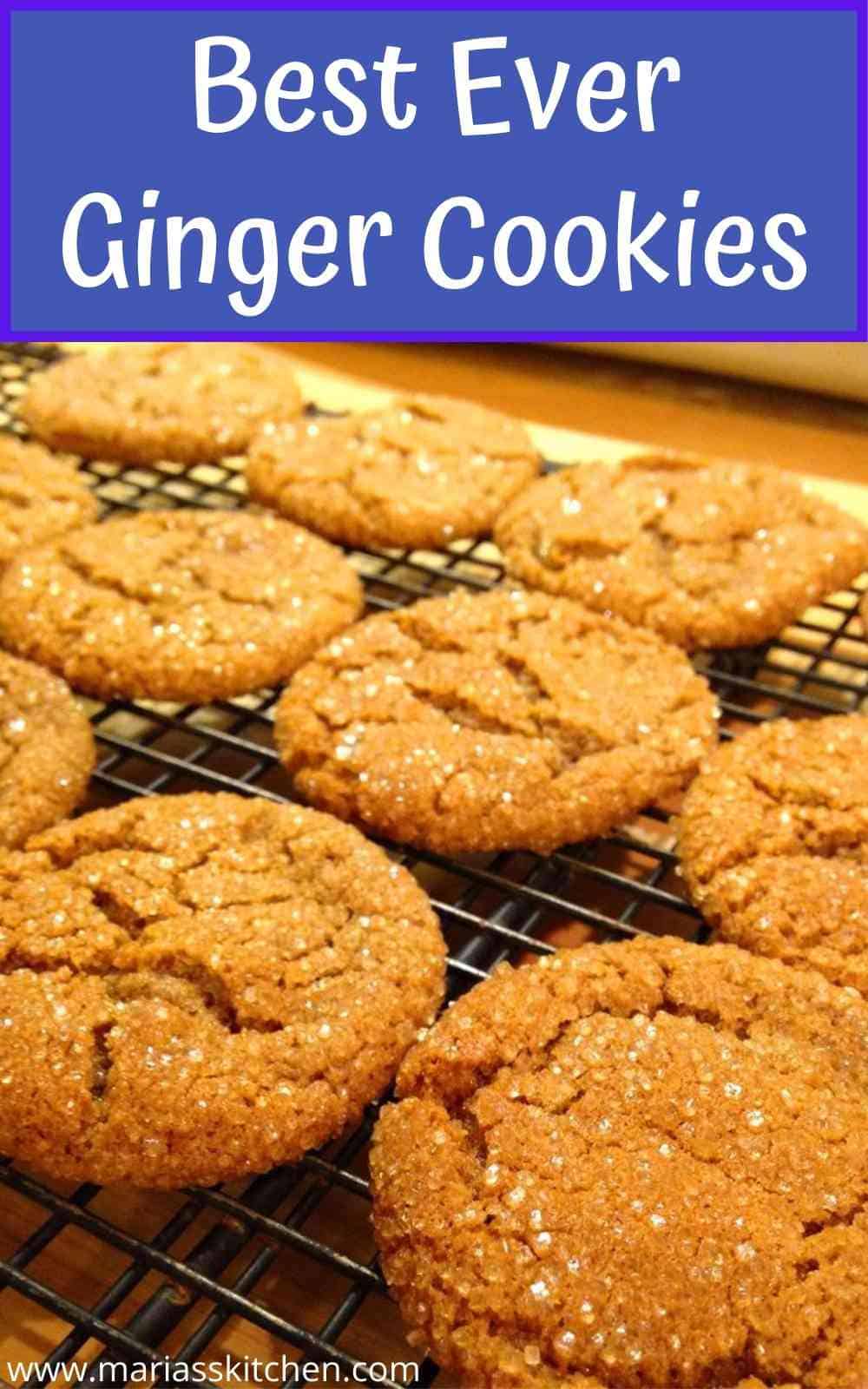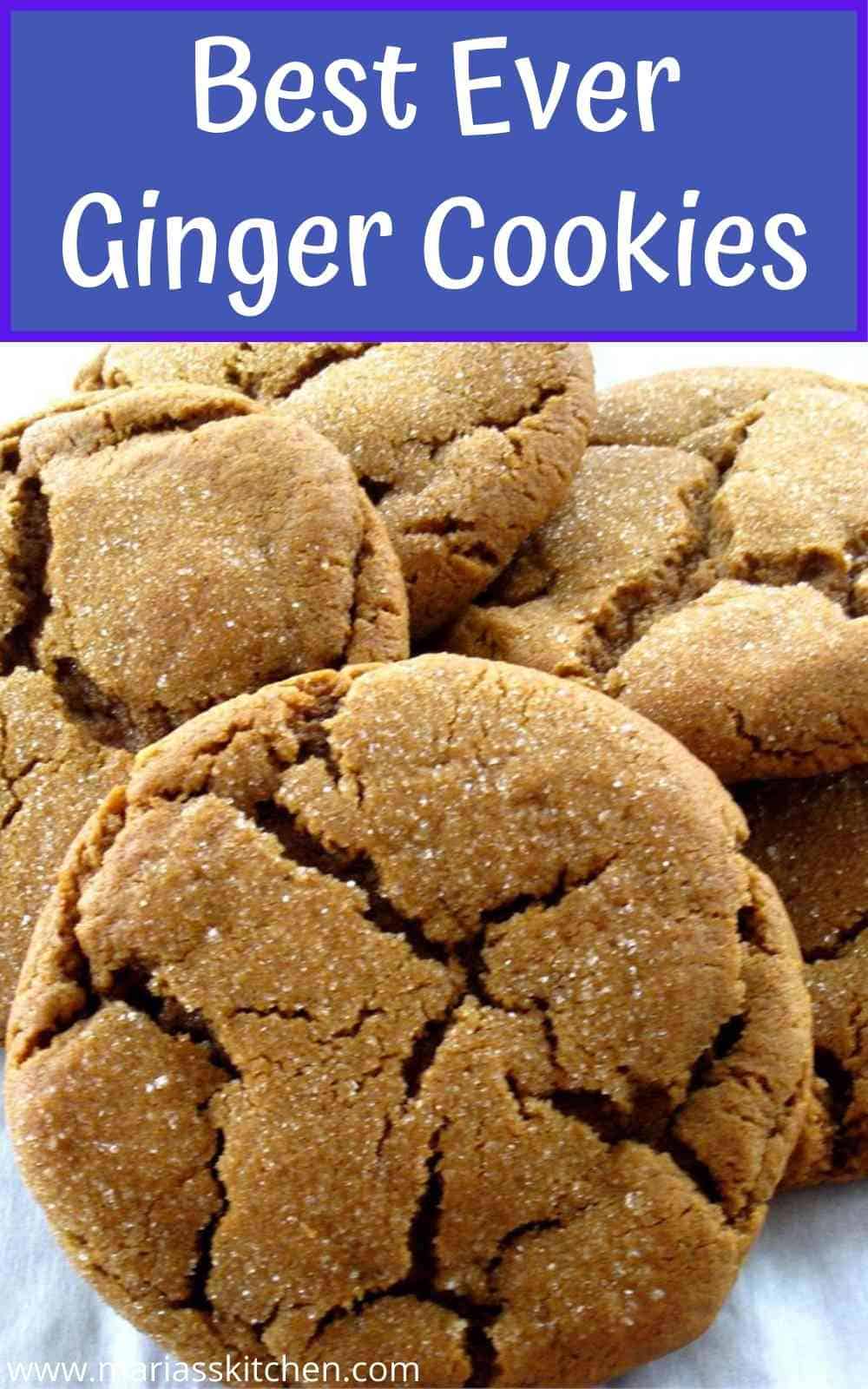 ---