Made them today they were amazing. made the dough last night, put it in the fridge and did the rest this morning. Super easy and so good. The rolls were delicious. I have a feeling I will be making these over and over.
Best Ever Homemade Cinnamon Rolls
Directions:
Ingredients:
Rolls:
1 Tablespoon active dry yeast
½ cup sugar
3 eggs beaten
1 cup milk lukewarm
½ cup butter melted
½ teaspoon salt
4 cups all-purpose flour
Filling:
¼ cup butter softened to room temperature
¾ cup brown sugar
2 Tablespoons cinnamon
Frosting
4 ounces cream cheese softened
1½ cups powdered sugar
1 teaspoon vanilla
¼ cup butter melted
pinch salt
2 Tablespoons milk
Directions:
Mix yeast, sugar, eggs, milk, butter and salt together in a large bowl, all at once.
Add 4 cups of all-purpose flour. Mix well with a spoon, cover bowl with plastic wrap and allow dough to rise 4-6 hours on counter or overnight in the refrigerator.
Do not knead the dough.
Roll out dough into a long, thin rectangle on a lightly floured surface.
Spread on softened butter.
Mix together brown sugar and cinnamon, and spread evenly over the dough.
Tightly roll into a jellyroll shape, starting at the long end of the dough.
Use a string or floss to cut dough into 1-inch pieces and place into a greased 9×13-inch baking pan (I placed 15 rolls in a 9×13-inch pan so the rolls were touching).
Cover and let rise for an additional 30 minutes.
Preheat oven to 375 degrees F and bake for 20-25 minutes or until golden brown.
In a bowl, mix together frosting ingredients and spread over baked rolls.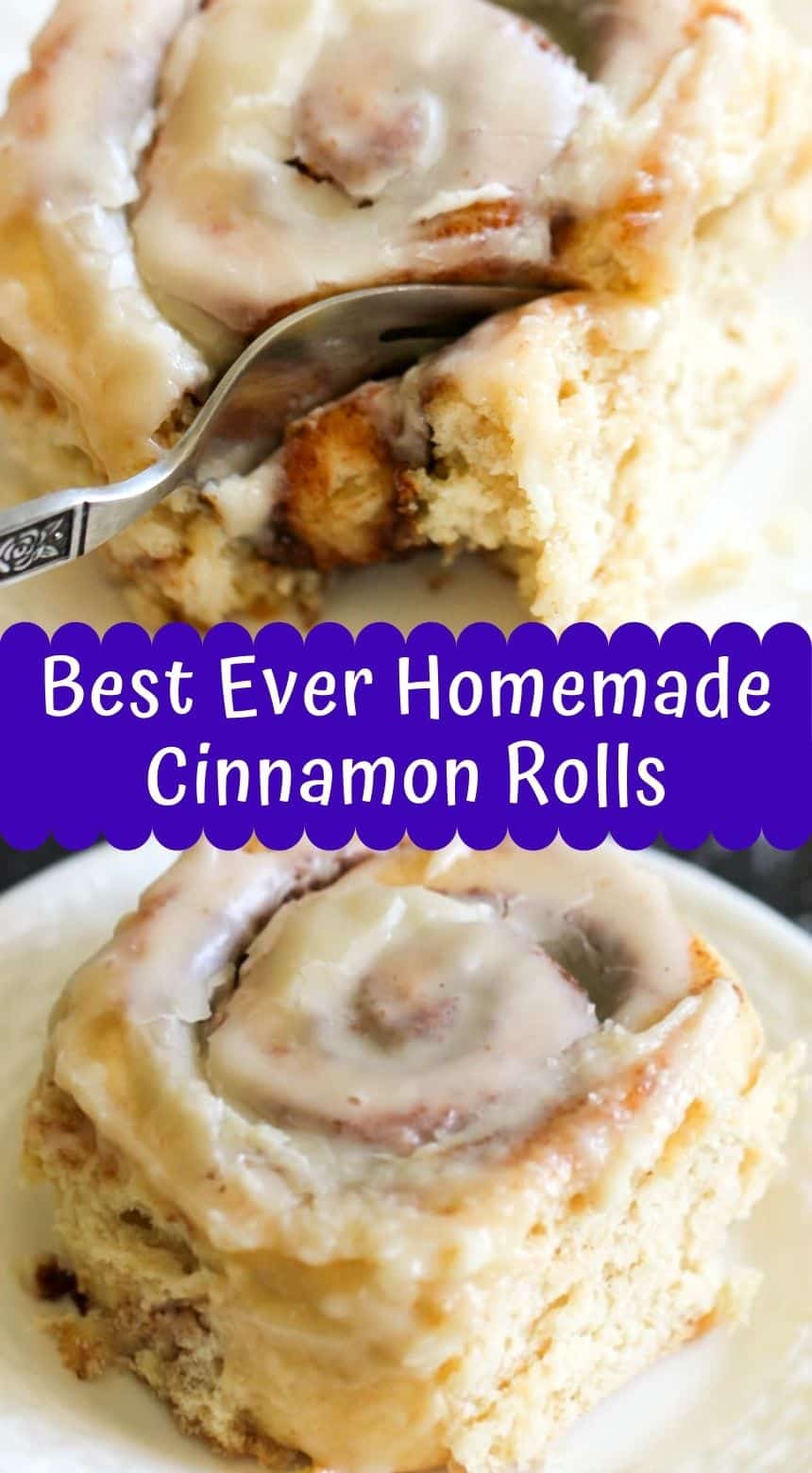 ---