I have made this several times this past year and taken it for events and every time the plate is empty within minutes. It is so surprising that something this simple can be so good. This two ingredient strawberry fudge recipe is just like it says, two ingredients! Talk about SIMPLE! Don't let the simplicity of this recipe fool you, it's downright delicious!! Whether you have someone to make these for, or you need to make them for yourself, this 2 Ingredient Strawberry Fudge is absolutely delicious!
Easy & Delicious Strawberry Fudge
Ingredients:
16 ounces strawberry frosting
12 ounces white candy coating (or almond bark) broken in to small pieces
Directions:
Lightly spray a 9×9″ pan with non-stick cooking spray.
Place the entire container of frosting and almond bark into a microwavable safe bowl.
Microwave on medium power (50% power) for 45 seconds. Remove from microwave and stir. Return to microwave for 20 more seconds, then remove and stir until completely melted and smooth.
Pour into prepared pan and place in the fridge for about 45 minutes or until completely set. Remove and cut into squares (makes about 50 small pieces).
Notes:
The almond bark can also be substituted with white chocolate chips as well, but the almond bark will set up better.
If you are adding sprinkles(optional), add them on top once you have finished spreading the fudge.
Other two ingredient fudge variations:
Vanilla nut (using vanilla frosting and your favorite nut)
Cherry
Chocolate
Lemon
Orange
Funfetti
Mint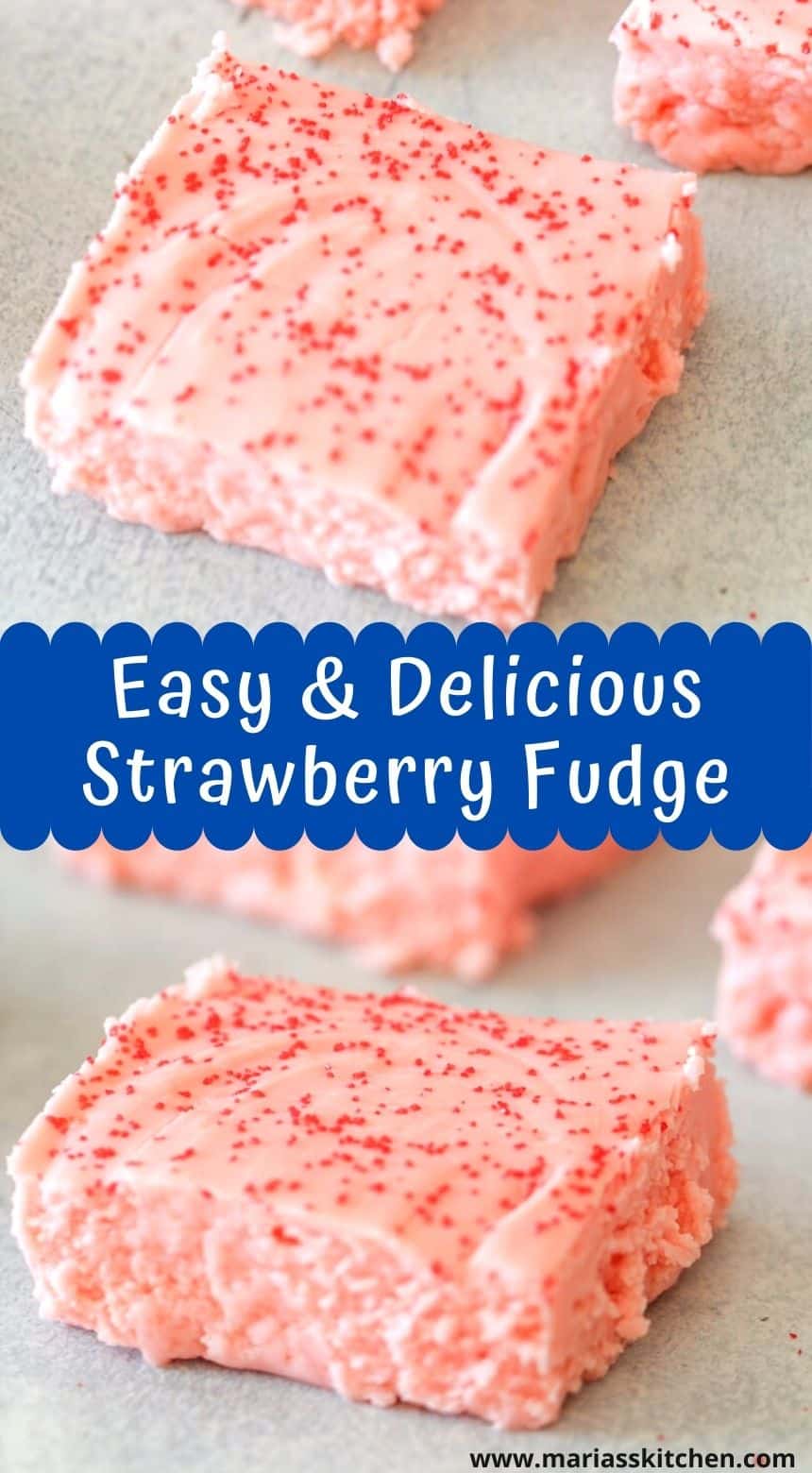 ---