Tastes like a peanut butter cake, moist and yummy! Made as directed and they were amazing. Everyone loved them last night at dinner. They were chewy and moist and soft and I am drooling a bit thinking about them.
These peanut butter brownies have been a favorite in my family since I was a small child. Because they're so popular, I usually double the recipe. Great with chocolate frosting!
Chewy & Delicious Peanut Butter Brownies
Ingredients:
½ cup peanut butter
⅓ cup margarine, softened
⅔ cup white sugar
½ cup packed brown sugar
2 large egg
½ teaspoon vanilla extract
1 cup all-purpose flour
1 teaspoon baking powder
¼ teaspoon salt
Directions:
Preheat the oven to 350 degrees F (175 degrees C ). Grease a 9×9-inch baking pan.
Cream together peanut butter and margarine in a medium bowl. Gradually blend in white sugar, brown sugar, eggs, and vanilla; mix until fluffy.
Combine flour, baking powder, and salt in a separate bowl. Stir into the peanut butter mixture until well blended.
Bake in the preheated oven until the top springs back when touched, 30 to 35 minutes. Cool and cut into 16 squares.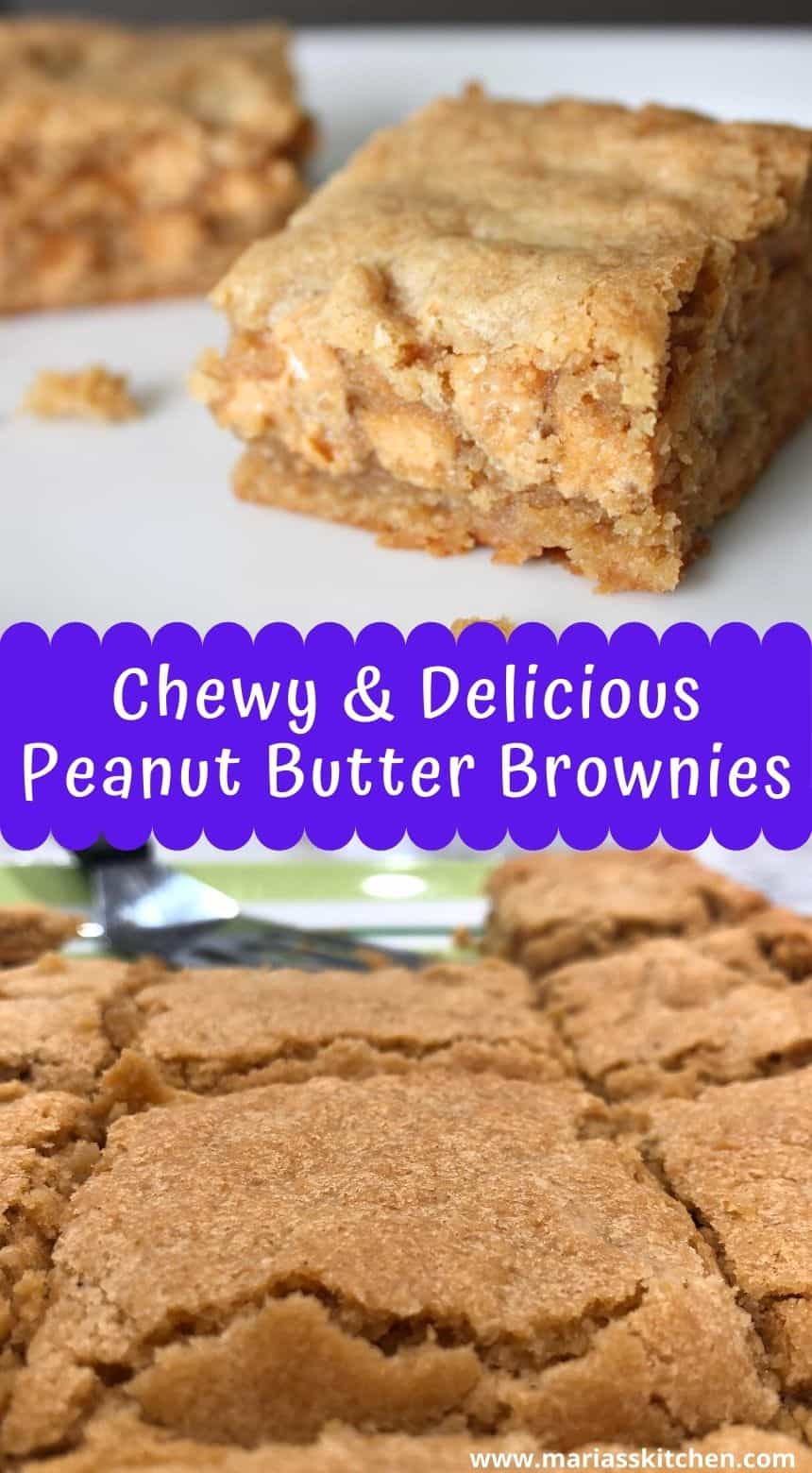 ---