Chewy S'mores Bars are a delicious no-bake twist on your favorite Scotcheroos. We love no-bake treats during the summer to keep our kitchens cool!
One of my favorite treats has always been scotcheroos! I love the combination of delicious chewy Rice Krispie cereal and the chocolate frosting.
I've been in full on summer mode now that it's finally warm! So of course I've been wanting all things S'mores. I combined my two favorite desserts and these Chewy S'mores Bars were born!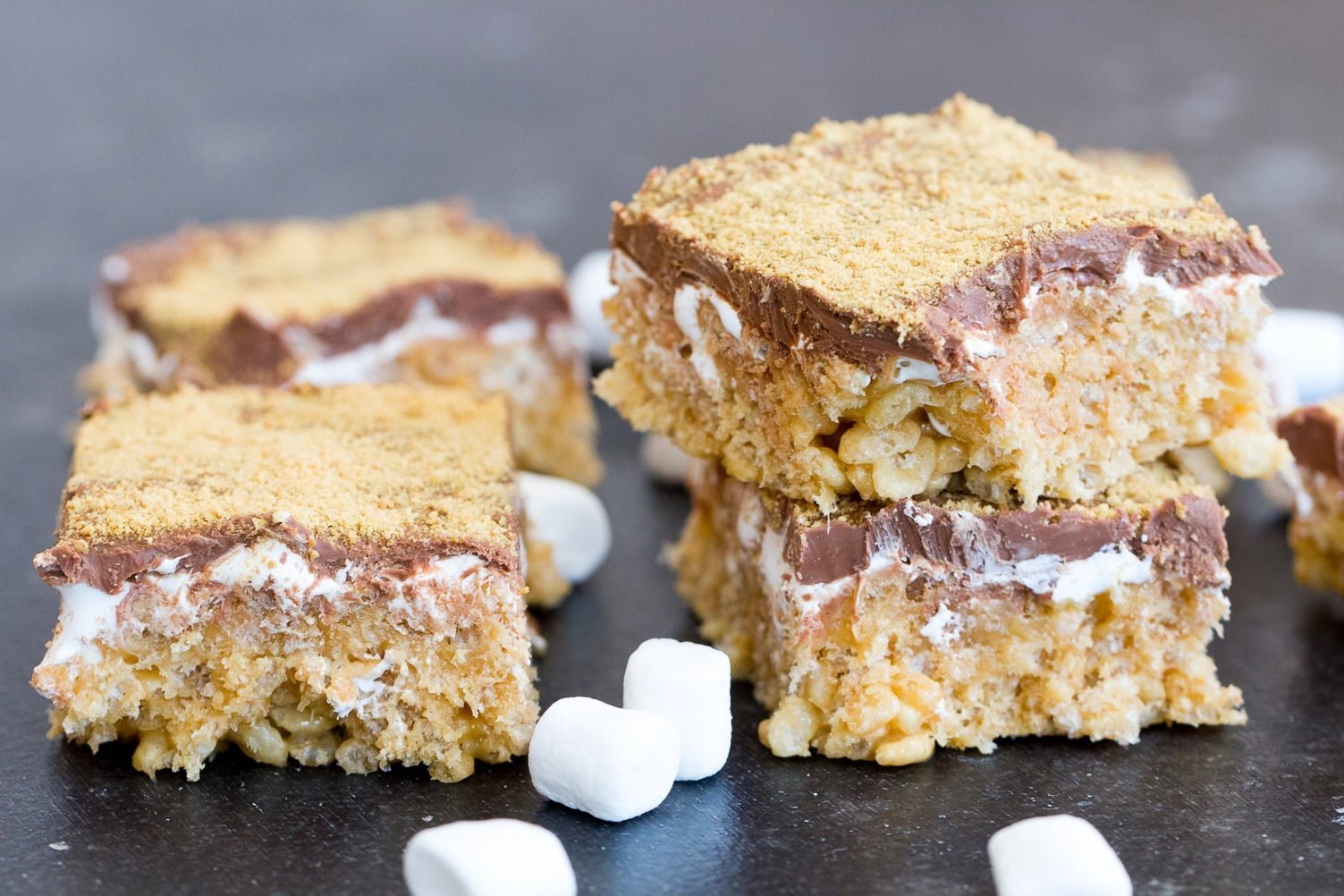 Chewy S'mоrеѕ Bаrѕ
1 hr, 20 Prер Tіmе  
1 hr, 20 Total Tіmе  
Ingredients:
6 cups Rice Krispies cereal
1/2 cup graham cracker crumbs
1 cup sugar
1 cup light corn syrup
1 1/2 cups creamy peanut butter
1 (7 ounce) container marshmallow creme
2 cups milk chocolate chips
1 cup white chocolate chips
1 Tablespoon graham cracker crumbs
Dіrесtіоnѕ:
Place Rice Krispies cereal and 1/2 cup graham cracker crumbs into a large mixing bowl; set aside.
Combine sugar and corn syrup in a saucepan over medium heat. Stir frequently until sugar dissolves and mixture begins to boil.
Remove from heat as soon as it starts to boil and mix in peanut butter until well combined.
Pour peanut butter mixture over cereal and gently stir until well coated.
Press cereal mixture into a 9 x 13 inch pan sprayed with cooking spray or lined with parchment or waxed paper; set aside.
Stir marshmallow creme in the container until smooth. Spread over cereal mixture.
Combine chocolate and white chocolate chips together in a microwave-safe bowl.
Microwave for 2 minutes then stir until smooth.
Spread in an even layer over marshmallow creme.
Sprinkle remaining graham cracker crumbs over the chocolate.
Let cool until firm.
Cut into bars and serve.
---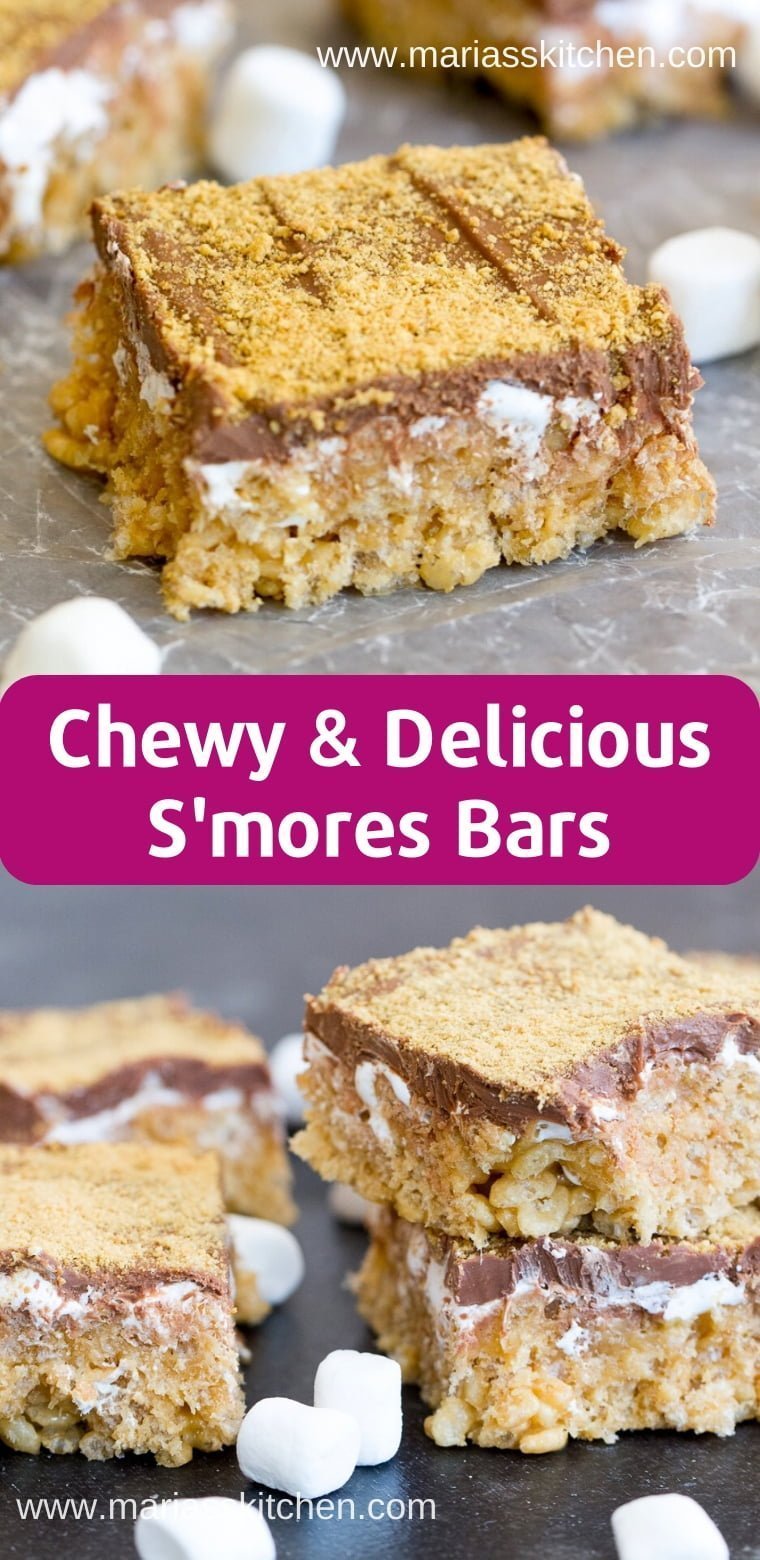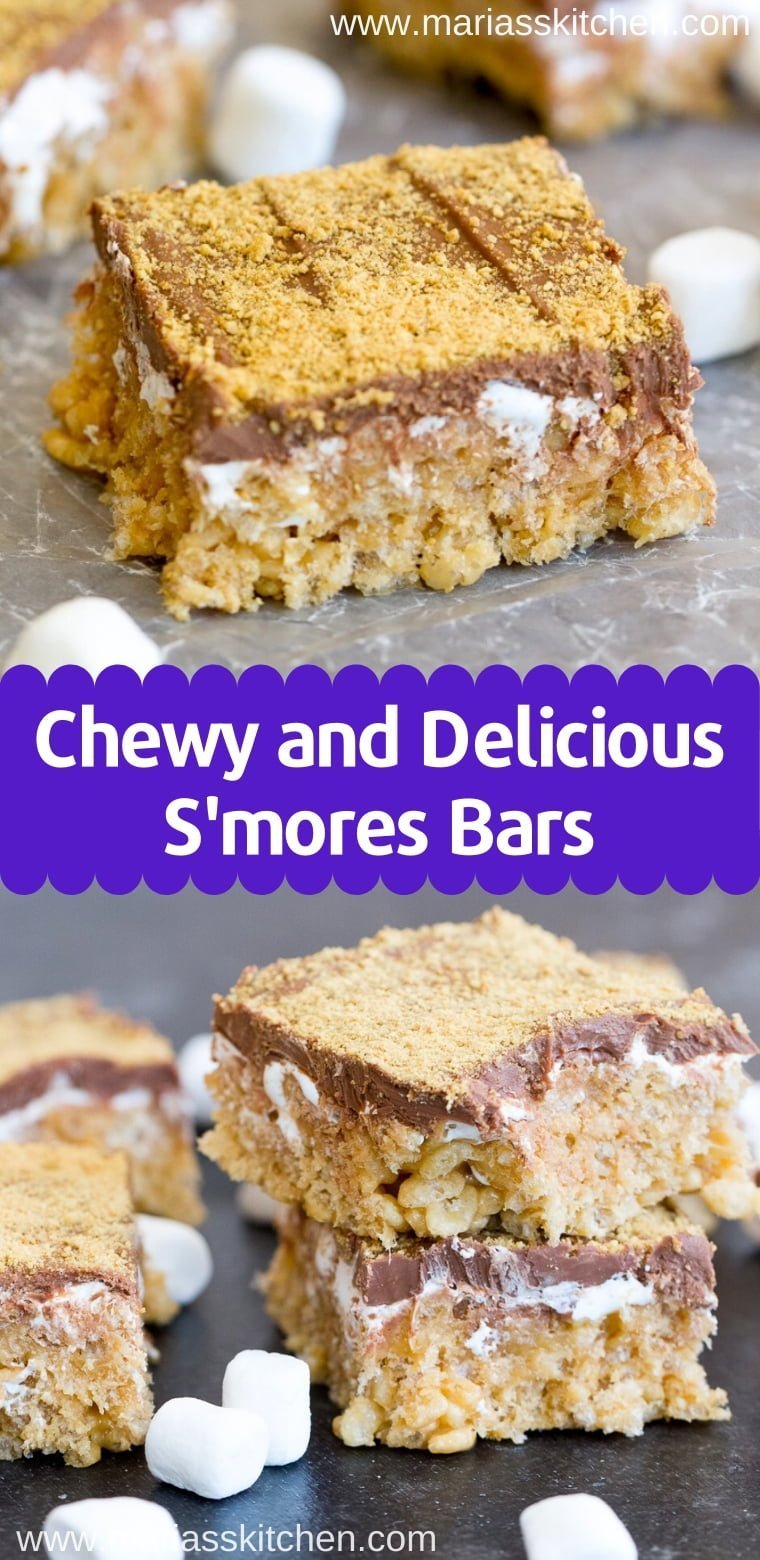 ---