This Chocolate Eclair Cake is delicious and easy to make! I have made this 3 times already, and it gets great reviews!! And talk about EASY to make!! It's too good to be true that something that is this good takes only 15 minutes to make!! It is SO Creamy and Delightfully Fluffy.. What a terrific recipe for a large number of people. I took it to a pot luck and it was gone in no time.
Everyone loves this easy dessert and I'm asked to make it often! Sometimes, for a small dinner gathering, I make it in a 8 x 8 dish and scale the recipe to 12, except keeping the frosting at the full can size. For easy cutting though, let it refrigerate overnight. My husband was impatient and we had it after 3 hours and it was a little hard to cut.
Chocolate Eclair Cake
Prep 15 m
Cook 1 m
Ready In 12 h 20 m
Ingredients:
1 (16 ounce) package graham crackers
2 (3.5 ounce) packages instant vanilla pudding mix
4 cups milk
1 (16 ounce) package frozen whipped topping, thawed
1 (16 ounce) package prepared chocolate frosting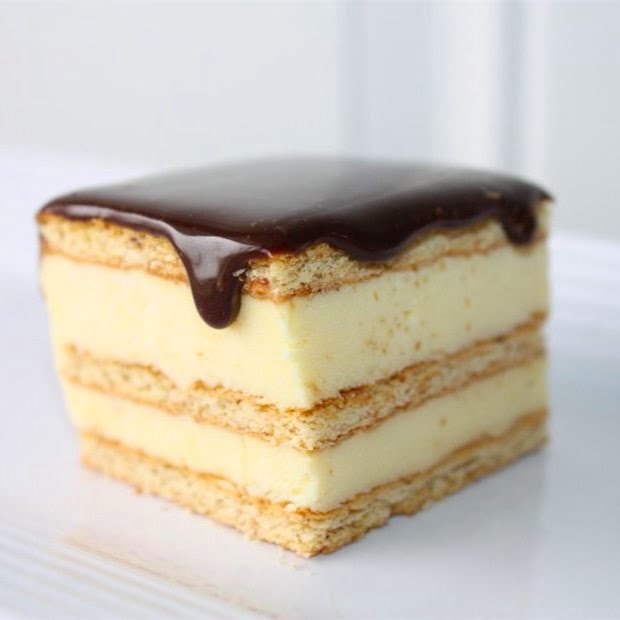 Directions:
Line the bottom of a 9×13 inch baking pan with graham crackers.
In a large bowl, combine the milk and vanilla pudding according to directions on box.
Fold in the whipped topping. Spread a layer of the pudding mixture over the graham crackers. Alternate the graham cracker and pudding layers up to the top of the pan.
Cook the container of prepared frosting, uncovered in the microwave for 1 minute on half power.
Pour over the top of the cake.
Refrigerate for at least 12 hours before serving.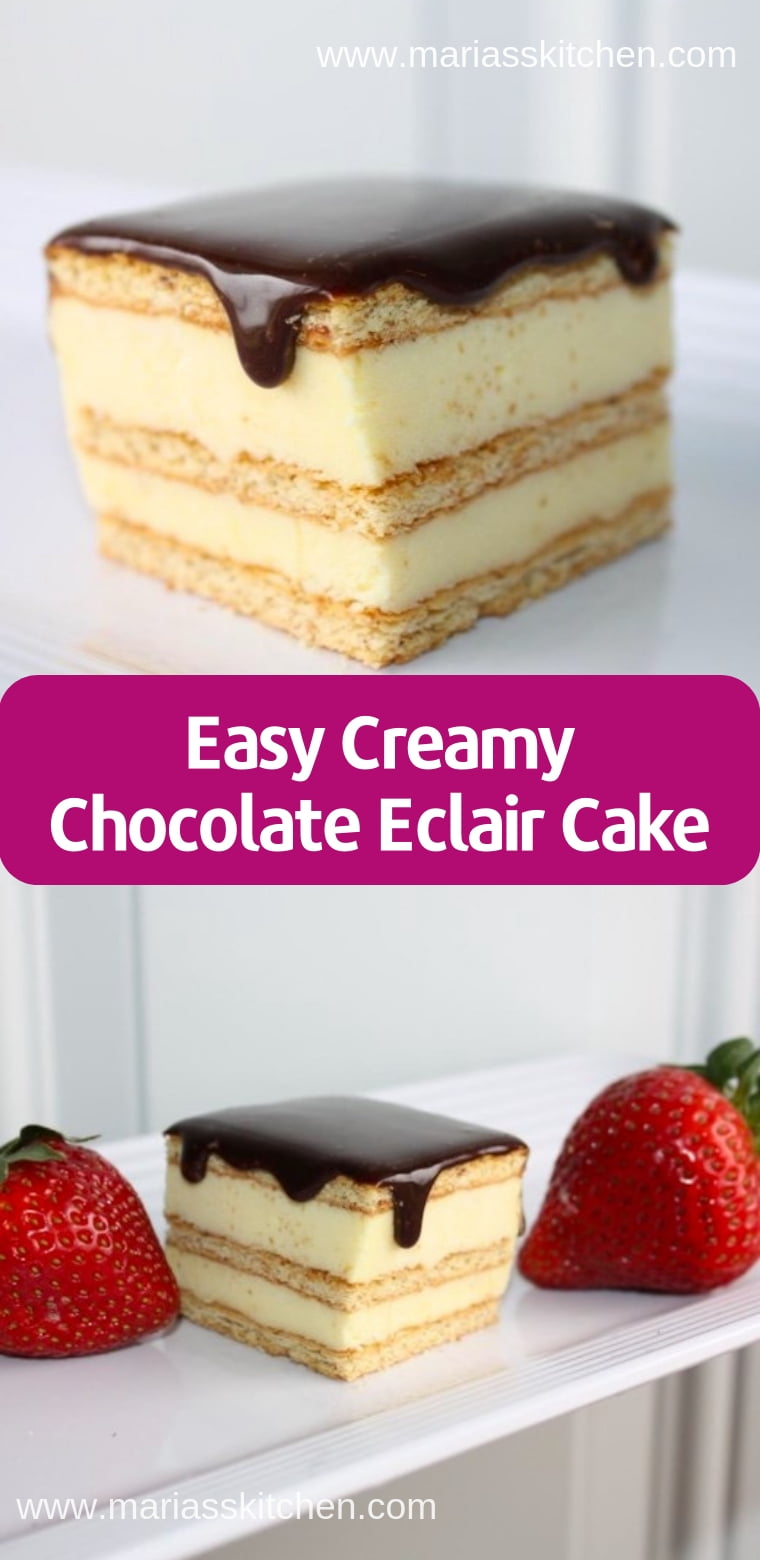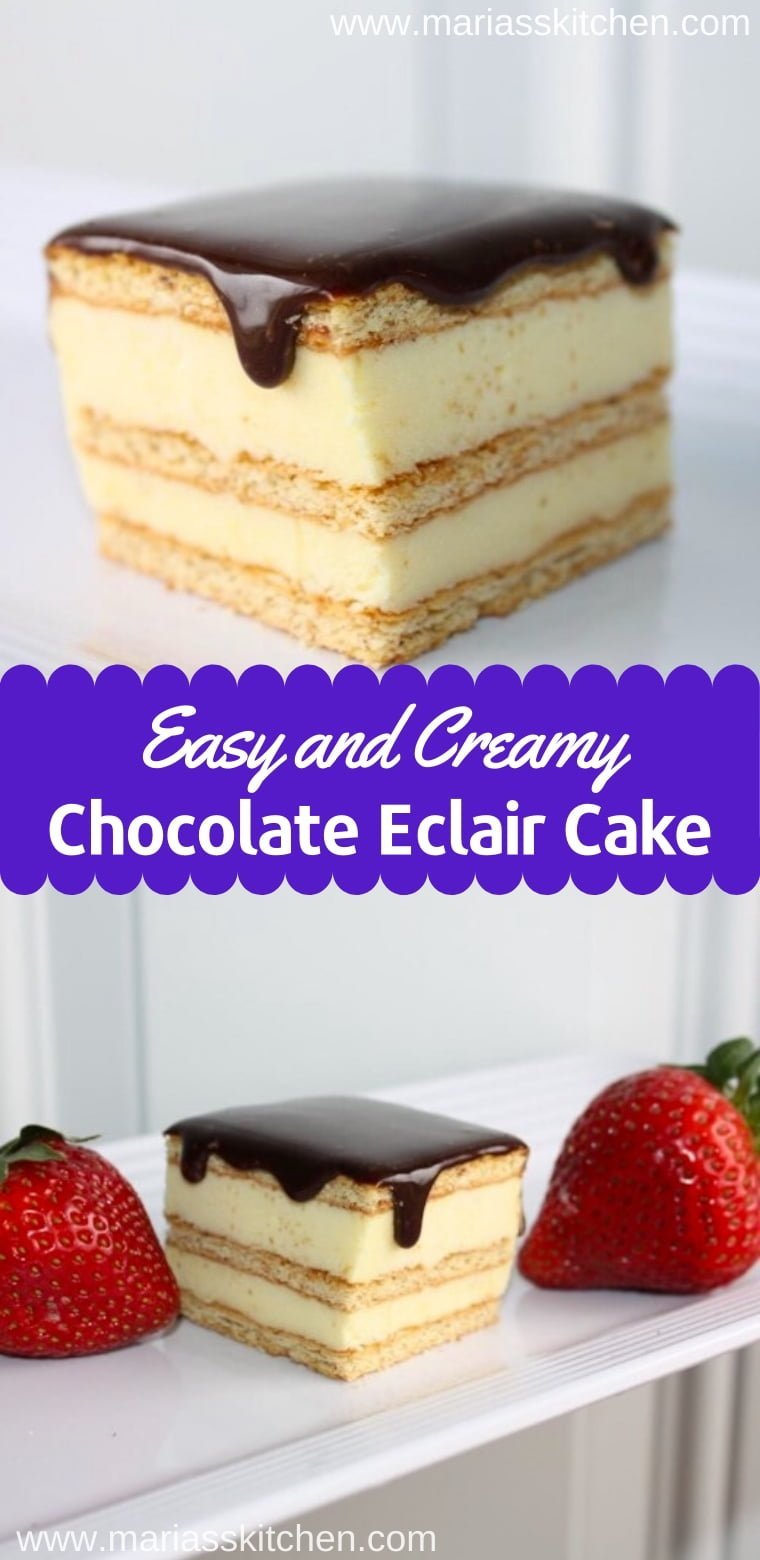 ---