Refreshing, rich dessert! Perfect for Christmas! The classic pairing of chocolate and peppermint is sure to bring recipe requests.
Christmas Peppermint Dessert
Ingredients:
1 package (1 lb) creme-filled chocolate sandwich cookies, crushed (about 3 cups)
1/2 cup butter or margarine, melted
1/2 gallon peppermint stick, party mint or mint chip ice cream, softened
1 container (12 oz) frozen whipped topping, thawed
1/2 cup butter or margarine
4 oz unsweetened baking chocolate, chopped
2 cups sugar
1 can (12 oz) evaporated milk
1 teaspoon vanilla
1/3 cup crushed peppermint candies or candy canes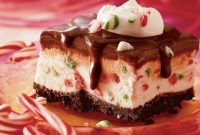 Directions:
In medium bowl, mix crushed cookies and 1/2 cup melted butter. Press mixture firmly in bottom of ungreased 13×9-inch pan.
In large bowl, stir together ice cream and 2 cups of the whipped topping; spoon evenly over cookie crust. Freeze about 3 hours or until firm.
Meanwhile, in 2-quart saucepan, melt 1/2 cup butter and the chocolate over low heat, stirring constantly.Stir in sugar; gradually stir in milk. Heat to boiling over medium-high heat, stirring constantly. Cook and stir 5 minutes or until slightly thickened; stir in vanilla. Cool completely, about 2 hours.
Pour 2 cups of the chocolate sauce evenly over ice cream. Freeze at least 8 hours but no longer than 2 weeks. Cover and refrigerate remaining sauce.
Reheat reserved sauce until just warm. To serve, cut into 5 rows by 3 rows. Top with sauce and remaining whipped topping; sprinkle with crushed candies.
Tips:
To soften the ice cream, place it in the refrigerator for 30 minutes.
Make a dozen little desserts by dividing the cookie crust among 12 paper-lined muffin cups, then filling with the ice cream mixture and continuing as directed.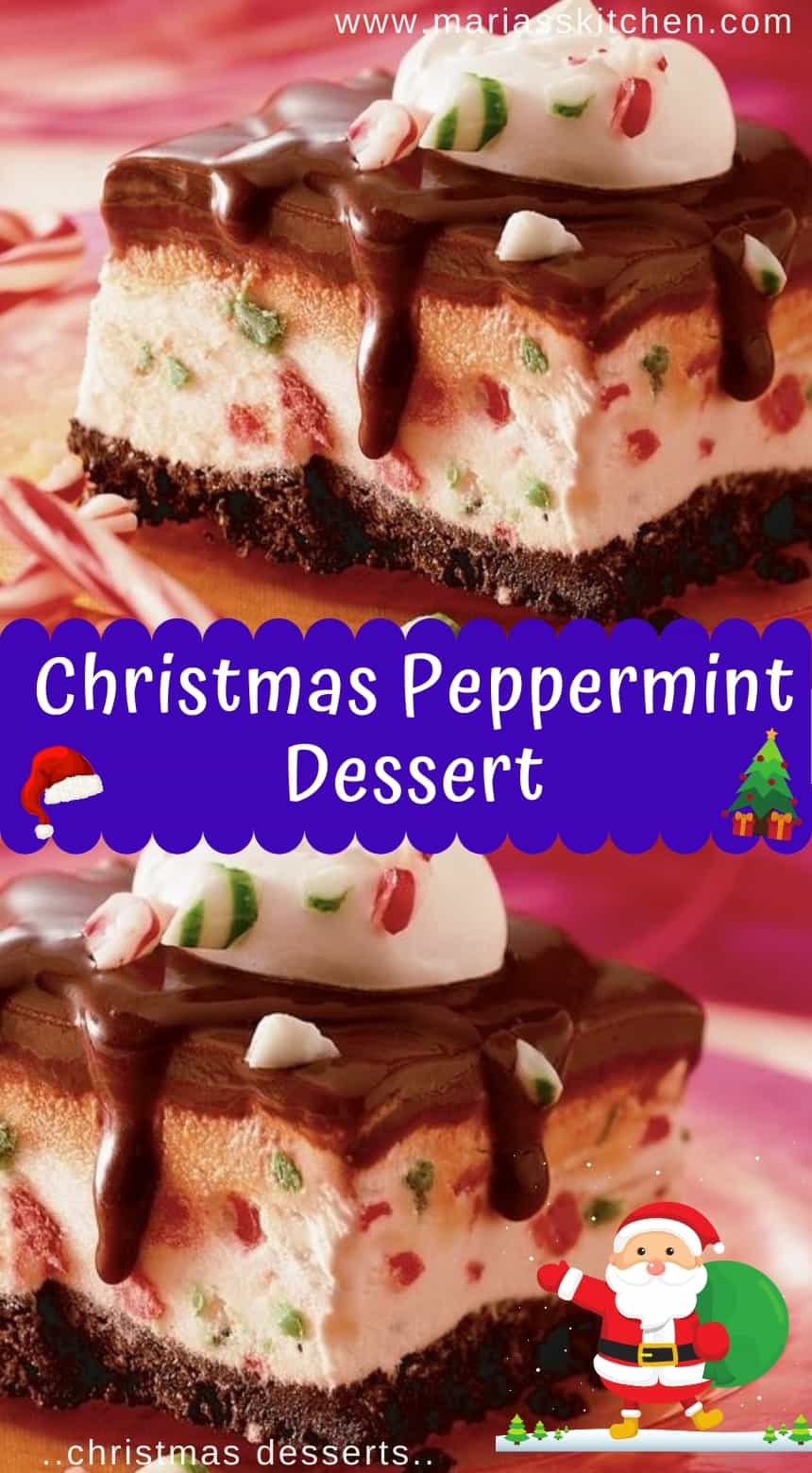 ---