These brownies was very easy and quick to decorate! such a fun and easy recipe to do with your child! Very impressive and a stand-out treat against the dozen other gift sweets I made for Christmas. Of course they taste yummy 🙂 Make sure to not overcook the brownies so they stay moist. Compared to the other brownie, this one worked out great and I will used it as my go to recipe.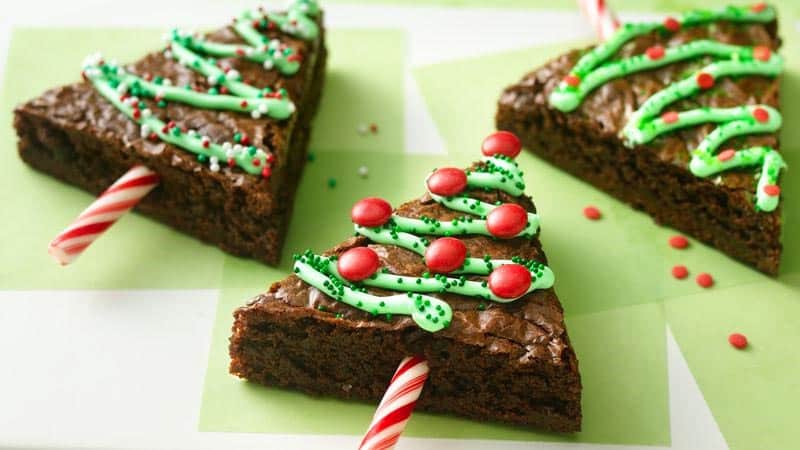 Christmas Tree Brownies
Ingredients:
1 box (16 oz) Original brownie mix
Water, vegetable oil and egg called for on brownie mix box SAVE $
Miniature candy canes (2 inch), unwrapped
1 or 2 drops green food color
1/3 cup Vanilla frosting (from 16-oz container)
Red and green candy sprinkles or miniature candy-coated chocolate baking bits
Directions:
1. Heat oven to 350°F (325°F for dark or nonstick pan). Line 9-inch square pan with foil, allowing some to hang over edges of pan. Grease bottom and sides of foil with shortening or cooking spray. Make brownie mix batter as directed on box. Spread in pan.
2. Bake 28 to 31 minutes or until toothpick inserted 2 inches from side of pan comes out almost clean. Cool completely on cooling rack, about 1 1/2 hours. Freeze in pan 15 minutes. Using foil to lift, remove brownies from pan, and peel foil away. To cut brownie into triangles, cut into 3 rows. Cut each row into 5 triangles (See More About This Recipe). Set aside leftover pieces for snacking.
3. Break off curved end of candy cane; insert straight piece into bottoms of triangles to make tree trunks.
4. Stir food color into frosting. Spoon frosting into small resealable food-storage plastic bag; partially seal bag. Cut off tiny bottom corner of bag. Squeeze bag to pipe frosting over brownies. Sprinkle with decors.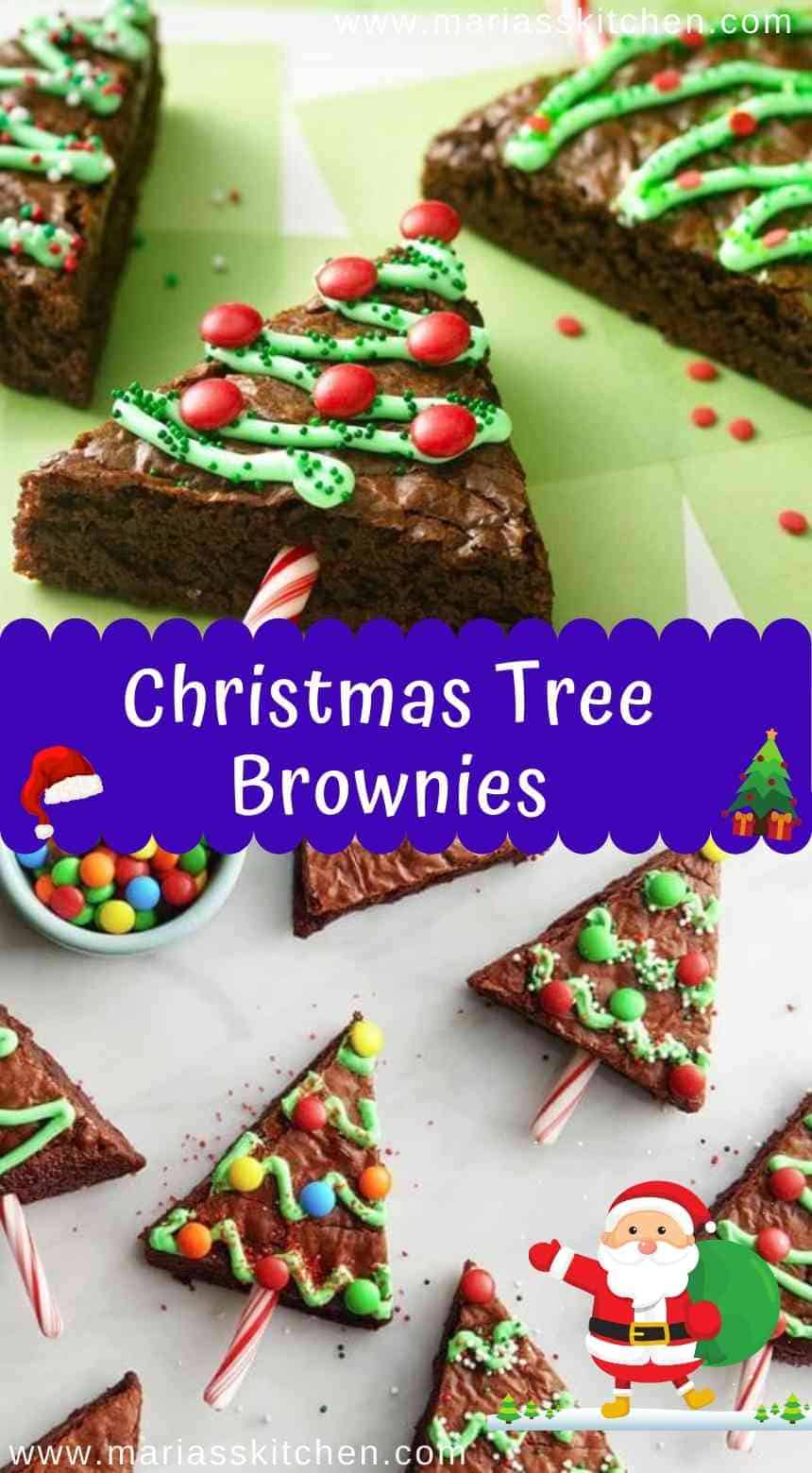 ---