This Delicious Apple Cinnamon Bread was fabulous. It was perfectly sweet, packed with fresh apples and delightfully cinnamon-y. It's easy to make and will infuse your entire home with delicious wafts of goodness.
Delicious Apple Cinnamon Bread
Ingredients:
½ cup packed brown sugar
1½ teaspoon ground cinnamon
⅔ cup white sugar
½ cup butter, softened
2 eggs
2 teaspoons vanilla extract
1½ cups all-purpose flour
1½ teaspoons baking powder
½ cup milk
2 large apples, peeled and finely chopped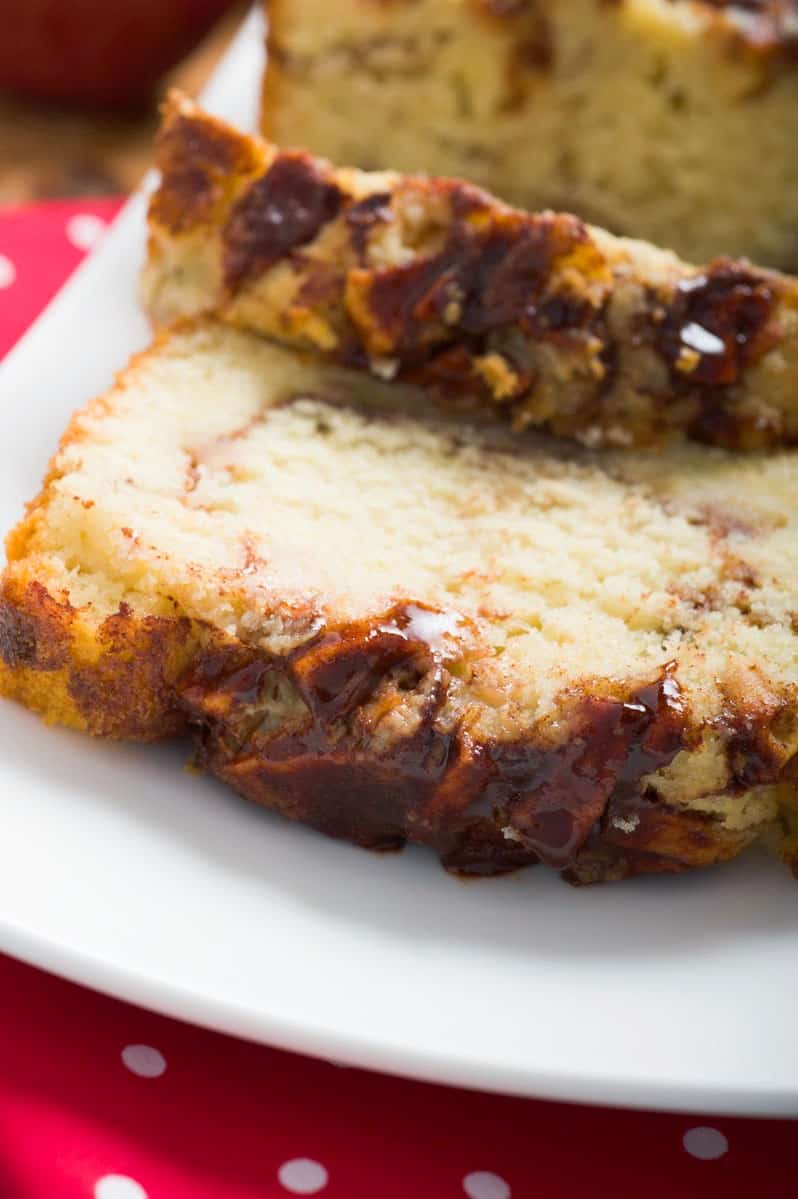 Directions:
Preheat oven to 350 degrees. Grease and flour a 9 x 5-inch loaf pan.
Mix brown sugar and cinnamon together in a bowl and set aside. In a stand mixer, combine white sugar and butter until smooth. Add eggs and vanilla and continue to beat on medium speed until combined. Add flour and baking powder, then milk.
Pour half the batter into the prepared pan. Cover with half of the apples, patting apples into batter with the back of a spoon. Sprinkle with half of the sugar and cinnamon mixture.
Pour the remaining batter over the apple layer; top with remaining apples and add more brown sugar/cinnamon mixture. Pat topping into the batter with the back of a large spoon.
Bake for 50-60 minutes or until toothpick inserted in the middle of the loaf comes out clean.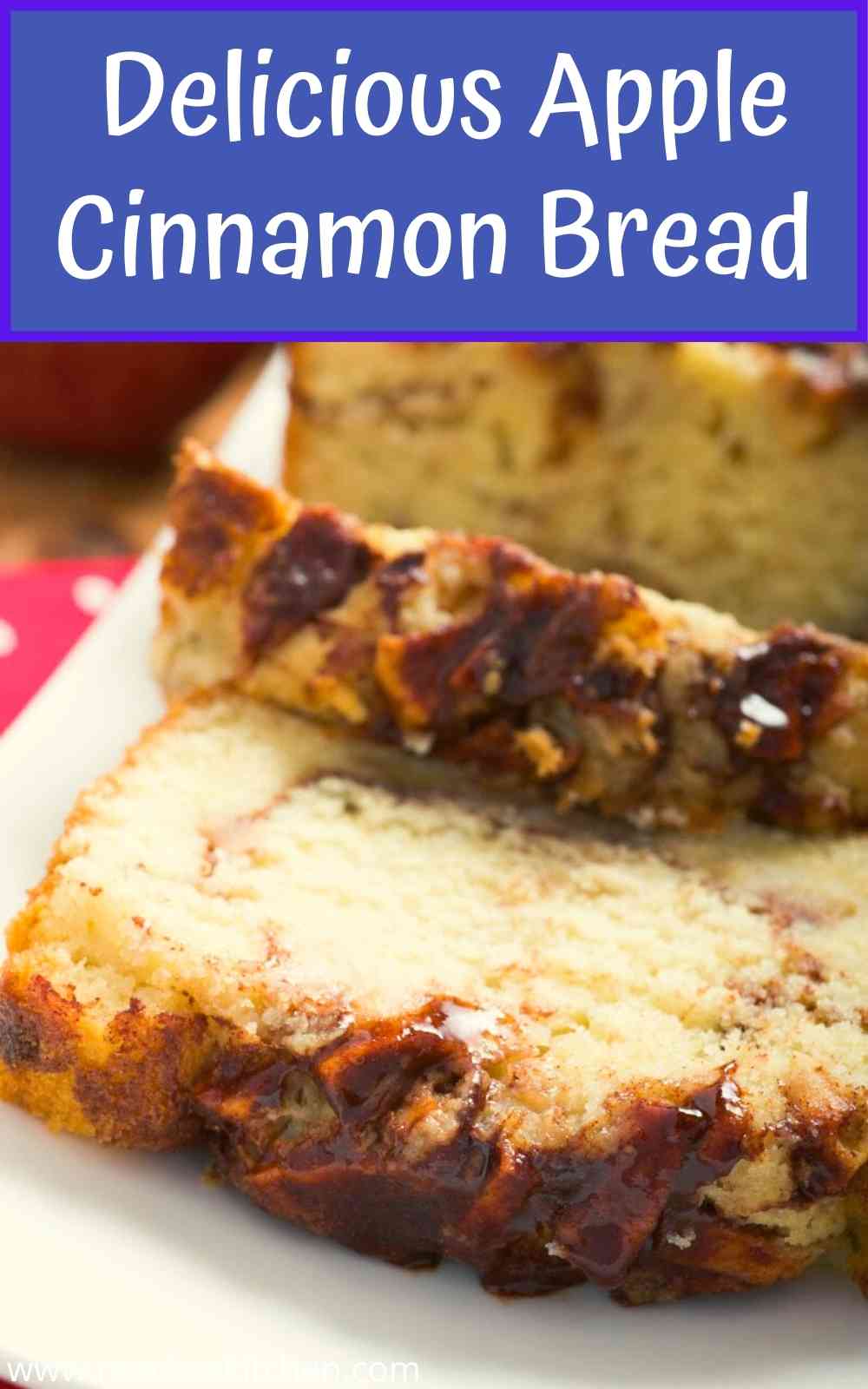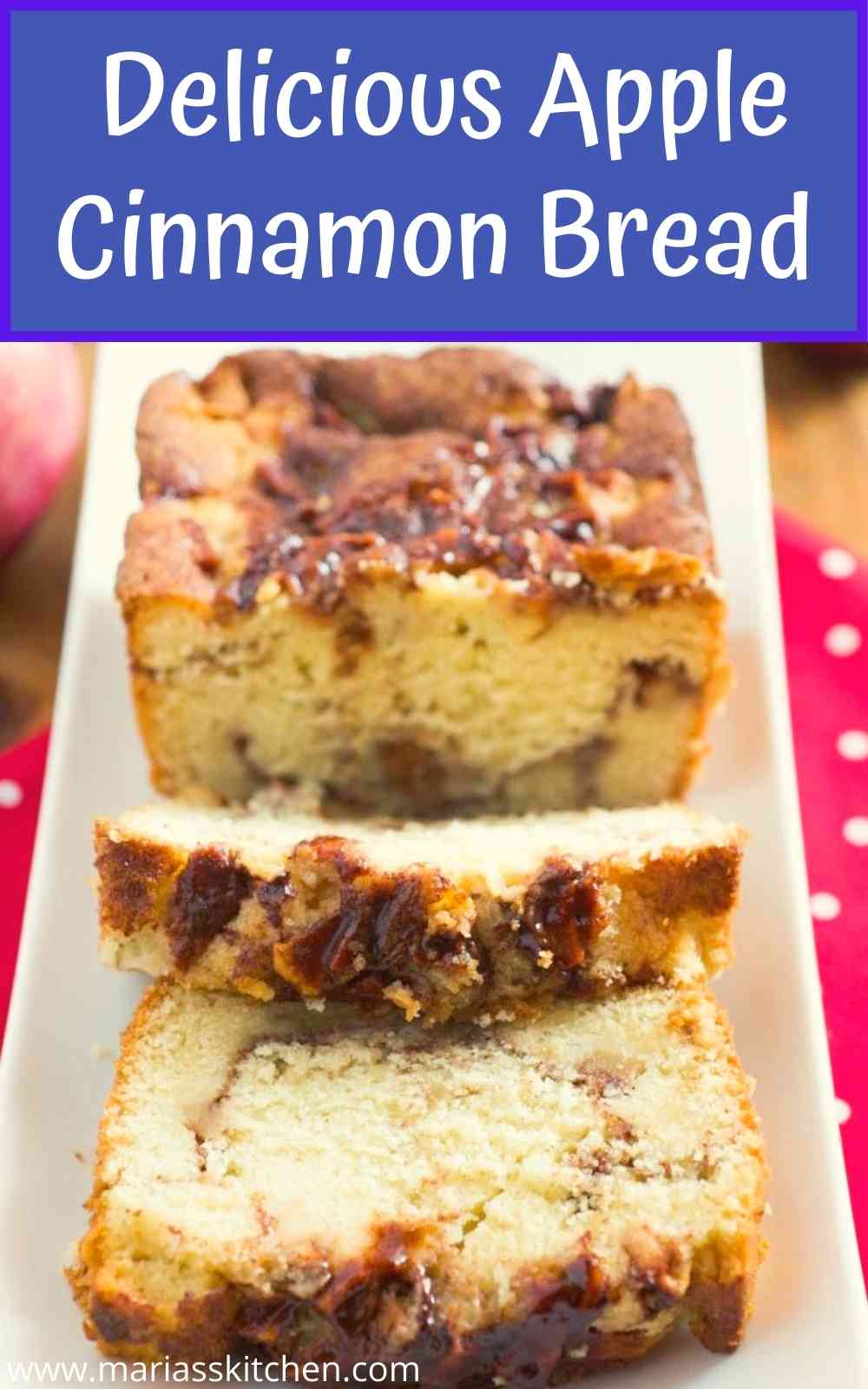 ---