A rich, creamy pumpkin poke cake with caramel and bourbon. One slice is never enough! This is a great base recipe to build on. It yields a delicious moist cake that isnt too pimpkiny or too sweet. This cake was just perfect. I doubled the recipe and bake it in a 9×13 inch baking dish and it was the best dessert at Thanksgiving!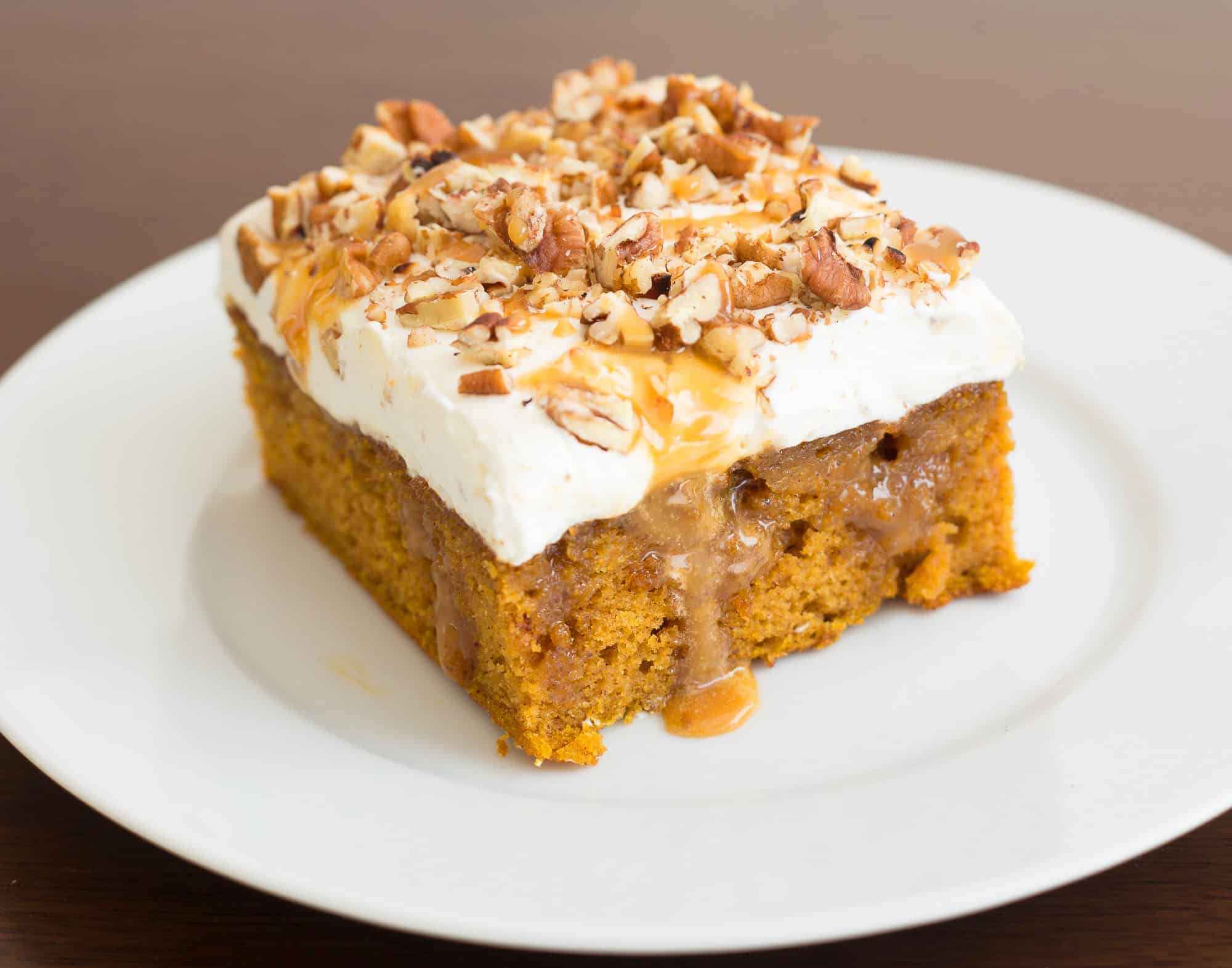 Rich & Creamy Pumpkin Caramel Bourbon Poke Cake
Ingredients:
1 cup pumpkin puree
¾ cup white sugar
½ cup canola oil
2 large eggs
2 teaspoons pumpkin pie spice
1 teaspoon vanilla extract
1 cup all-purpose flour
1 teaspoon baking soda
1 teaspoon baking powder
¼ teaspoon salt
½ cup caramel sauce
1 tablespoon bourbon, divided
1 cup heavy whipping cream
½ cup chopped toasted pecans
Directions:
Preheat oven to 350 degrees F (175 degrees C). Line an 8-inch square cake pan with parchment paper.
Beat pumpkin puree, sugar, oil, eggs, pumpkin pie spice, and vanilla extract together in a bowl.
Sift flour, baking soda, baking powder, and salt into a bowl. Add to the pumpkin mixture; stir until just combined. Pour into prepared pan; smooth top with a spatula.
Bake in the preheated oven until a toothpick inserted into the middle comes out clean, 35 to 40 minutes.
Combine caramel sauce and 1 1/2 teaspoons bourbon in a saucepan over low heat; warm through, about 2 minutes. Poke holes evenly over the surface of the cake using a chopstick. Reserve 1 teaspoon of the caramel-bourbon mixture; pour remaining mixture over the cake. Place on cooling rack.
Beat cream and remaining 1 1/2 teaspoons bourbon in a bowl using an electric mixer until soft peaks form. Spoon whipped cream on cake; scatter pecans and drizzle reserved caramel sauce on top.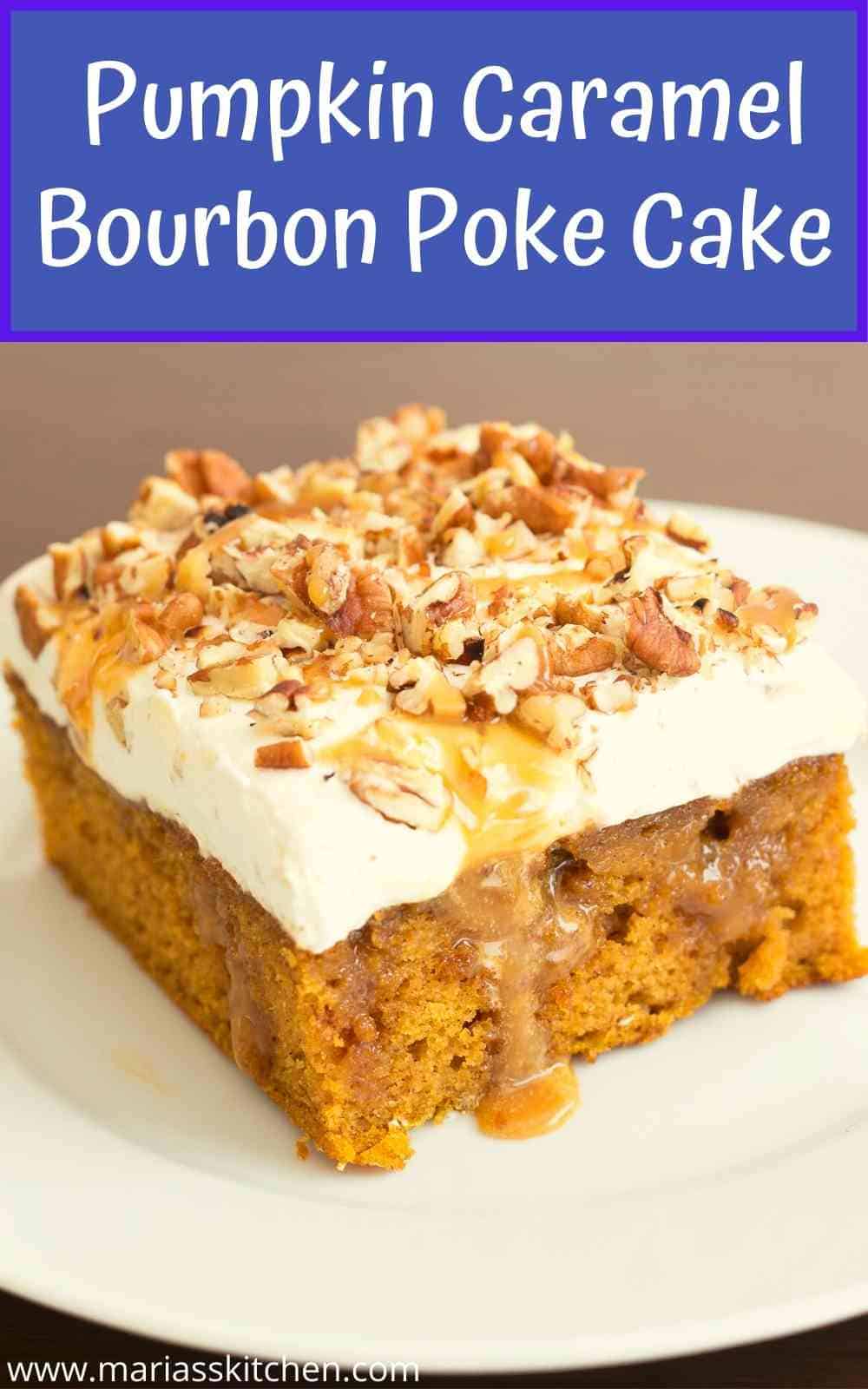 ---