These Cake Mix Peanut Butter Bars were easy to make and tasty too. They are VERY sweet and definitely should be served with a tall glass of cold milk! I think they would be a great seller in a Bake Sale!
Delicious Cake Mix Peanut Butter Bars
Ingredients:
1 cup peanut butter
½ cup water
1 large egg
15.25 ounces yellow cake mix
Frosting:
½ cup margarine softened, 1 stick
¼ cup milk
2 teaspoons vanilla (1-2 depending on your taste)
3 Tablespoons cocoa powder
3 cups powdered sugar
Directions:
Heat the oven to 350°F.
Spray a 13 X 9-inch pan with no-stick cooking spray.
In a medium bowl combine 1 cup of peanut butter, water and egg in large bowl, stirring until smooth. Stir in cake mix until blended well. Spread into prepared pan.
BAKE 20 to 25 minutes or until puffed and light golden brown. Cool completely.
Mix all ingredients with a hand mixer until smooth. Add more powdered sugar or milk until you reach desired consistency and spread on top of bars.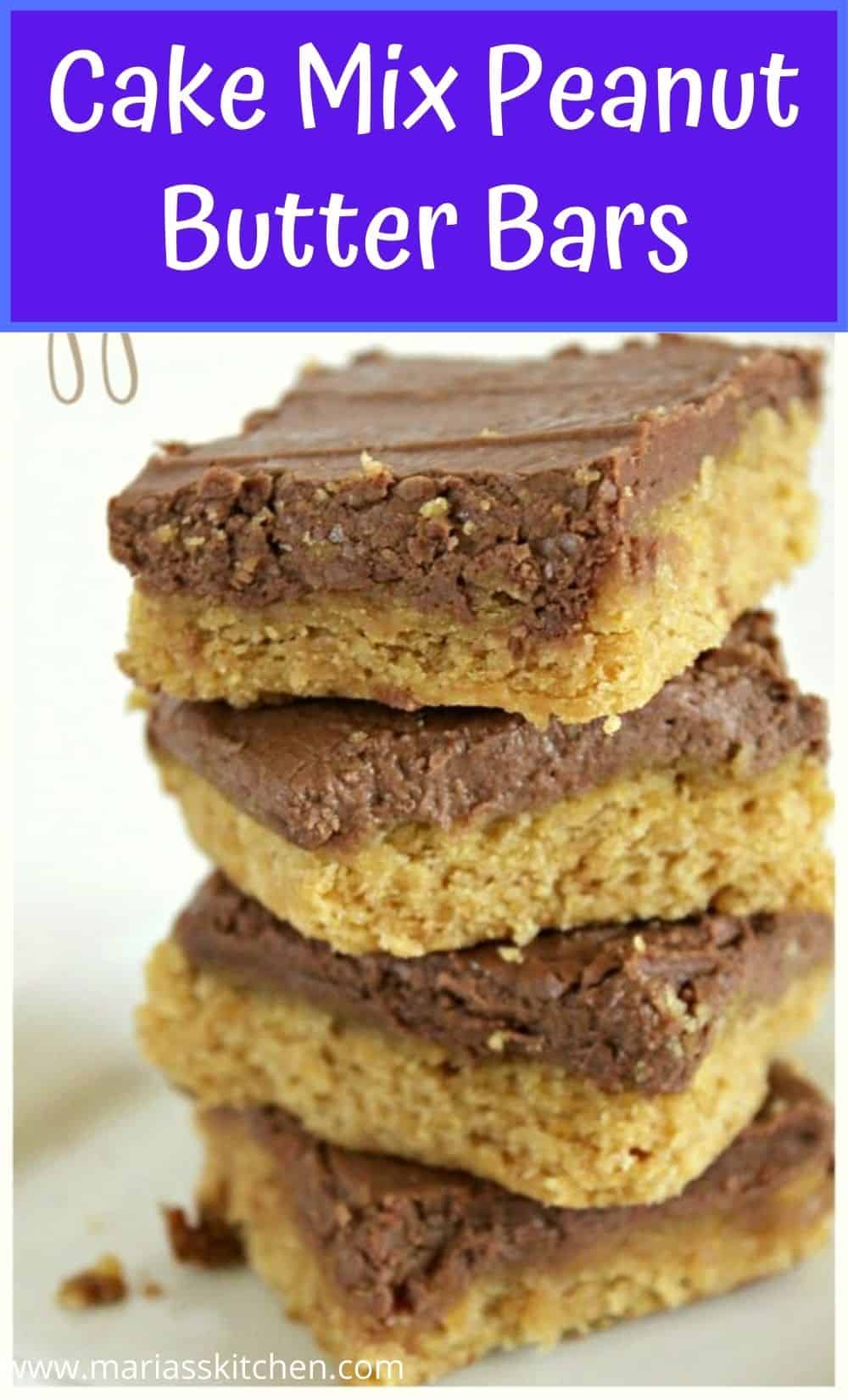 ---