One of my all-time favorite recipes on the blog are these Chess Squares. Silly, right? They are super easy to make – but just so delicious! I seriously could sit down and eat a whole pan. (Yes, I am totally speaking from experience.) I have been craving chocolate-y pumpkin flavors all week, so I decided to make a "holiday" version of the Cheesecake Chess Squares. Turns out, they are almost better than the original.
Delicious Chocolate Pumpkin Chess
Ingredients:
1 box chocolate cake mix
½ cup butter melted
2 eggs
8 ounces cream cheese 1 package, softened
4 cups powdered sugar
½ cup canned pumpkin
Directions:
Preheat oven to 300 degrees.
Combine cake mix, butter and one egg to form a soft dough.
Spread it into the bottom of a greased 9×13-inch baking pan.
Then mix the powdered sugar, cream cheese, pumpkin and one egg until smooth.
Pour over top of the crust.
Bake for 40-50 minutes until the edges start to turn a golden brown.
Take them out and you can serve them warm, or let them cool off and serve them cold.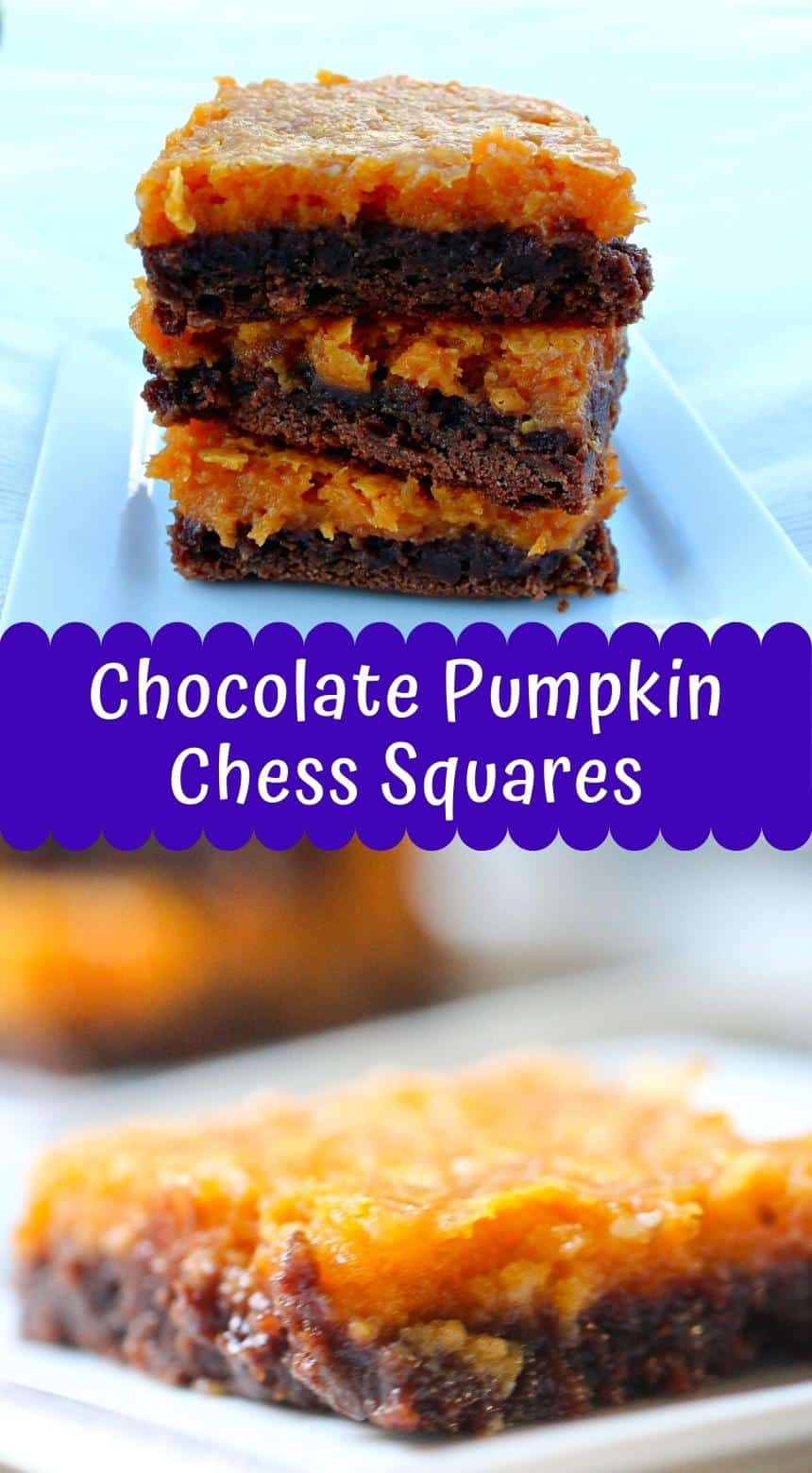 ---