Just when we thought we had seen every type of s'more possible this one blew us away. Brownies get poked AND topped with marshmallows and then drizzled with chocolate. We are in love. A graham cracker crust isn't totally necessary (we decided to add it later!), but it is really fun and makes for a more epic s'mores themed brownie. It won't change your bake time whether you decide to use them or not!
Delicious S'mores Poke Brownies
Ingredients:
6 graham crackers (optional)
1 box brownie mix, plus ingredients called for on box
1 c. marshmallow fluff
30 mini marshmallows
2 tbsp. hot fudge sauce, warmed
Crushed graham crackers, for garnish
Directions:
Preheat oven to 350º and line an 8″-x-8" pan with parchment.
Line bottom of prepared pan with graham crackers, if using (you may need to trim some). Prepare brownie mix according to package directions and pour into prepared pan. Bake until a toothpick inserted into center of brownies comes out with a few moist crumbs, about 45 minutes. Let cool, 20 minutes.
Heat broiler. Using the bottom of a wooden spoon, poke holes all over brownies.
Microwave marshmallow fluff with 1 tablespoon water until pourable, 20 seconds. Pour into poke holes.
Top with a layer of mini marshmallows and broil until golden, 2 minutes.
Drizzle with hot fudge and garnish with crushed graham crackers.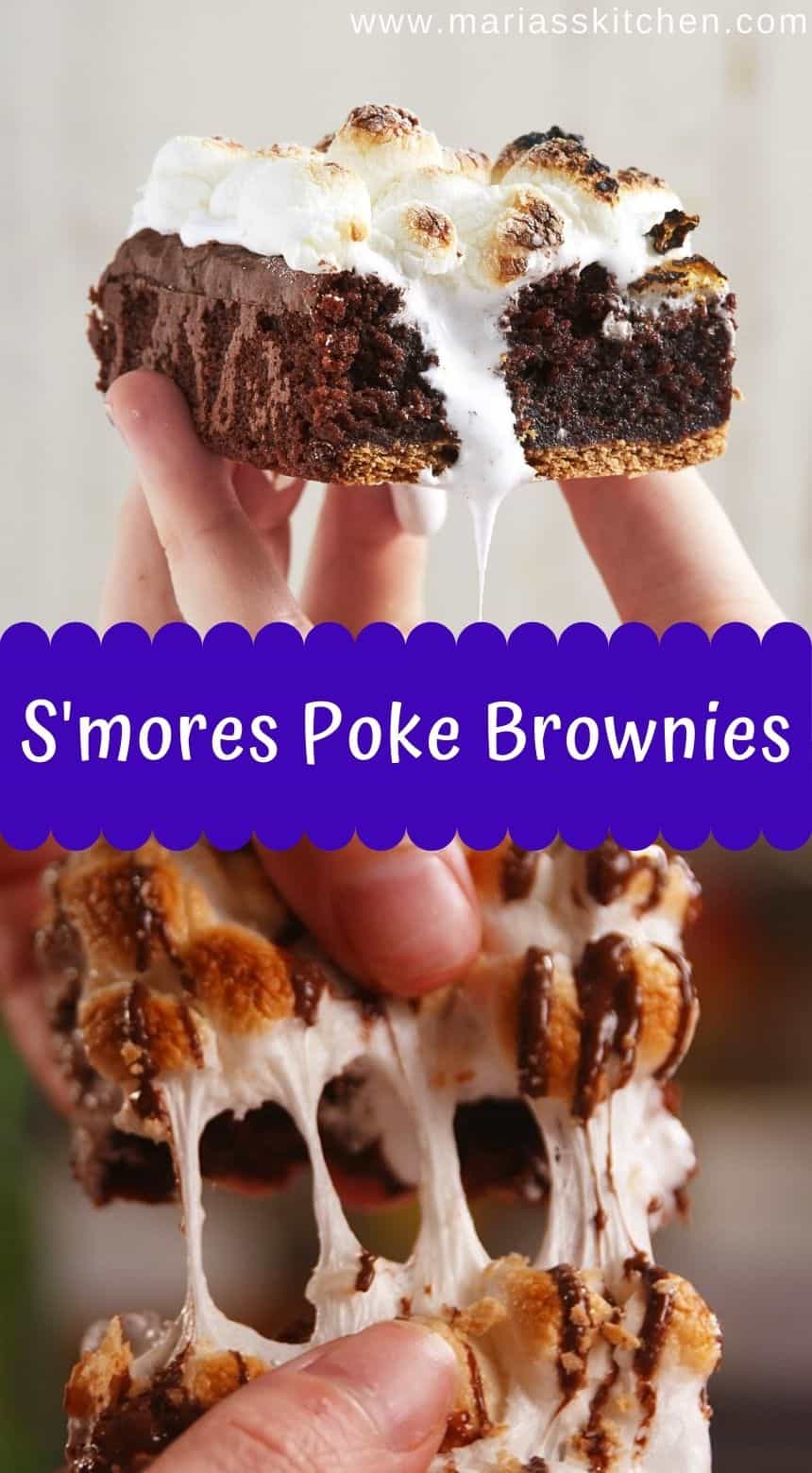 ---