This lemon butter pound cake is super-moist and dense. It's not for those watching calories! It's a great comfort food and goes especially well with vanilla ice cream.
Delicious Grandma's Buttermilk Pound Cake
Ingredients:
3 cups all-purpose flour
1/2 teaspoon salt
1/4 teaspoon baking soda
3 cups white sugar
1 cup shortening
1 cup buttermilk
6 eggs
2 tablespoons lemon extract
1 teaspoon vanilla extract
1 teaspoon butter-flavored extract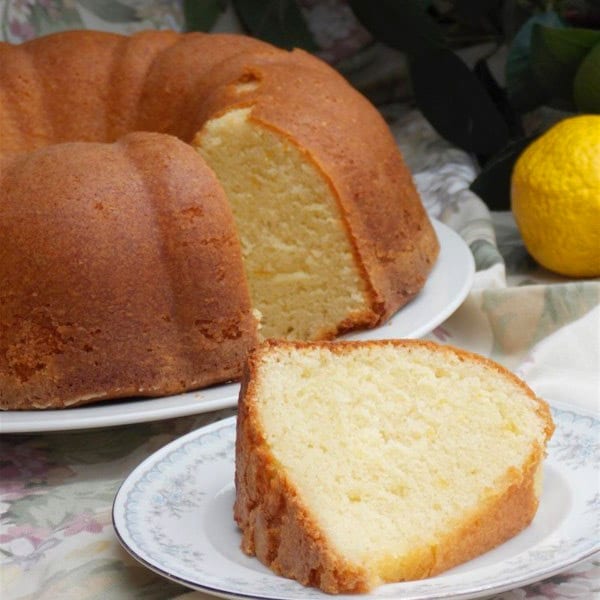 Directions:
Preheat oven to 325 degrees F (165 degrees C). Grease and flour a fluted tube pan (such as Bundt(R)).
Sift flour, salt, and baking soda together into a bowl. Repeat sifting process 2 more times.
Beat sugar and shortening together until smooth and creamy. Add flour mixture, buttermilk, eggs, lemon extract, vanilla extract, and butter extract; beat until batter is just combined. Pour batter into prepared tube pan.
Bake in the preheated oven until a toothpick inserted into the center of the cake comes out clean, about 75 minutes. Cool in the pan for 15 minutes before removing to a wire rack to cool completely.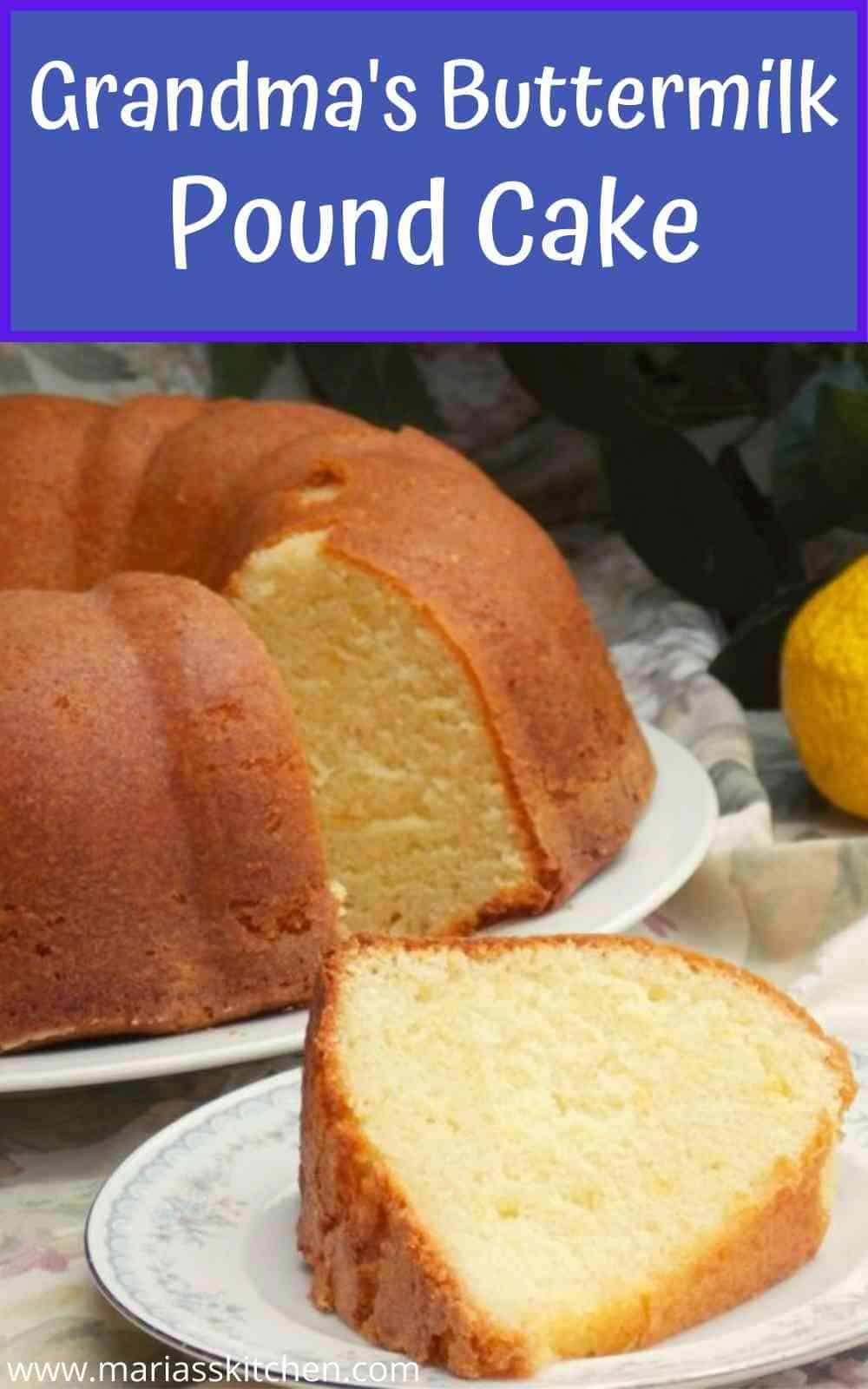 ---