Drizzled and stuffed with salted caramel, this banana bread is perfectly decadent. But we're still all for eating a slice or two for breakfast 😉. We highly suggest making the caramel sauce from scratch—it's easier than you'd think! But in a pinch, store-bought is totally find.
Delicious Salted Caramel Banana Bread
Ingredients:
1/2 c. butter, melted, plus more for pan
1 c. all-purpose flour, plus more for pan
1 tsp. baking soda
1/4 tsp. kosher salt
3/4 c. granulated sugar
1/4 c. buttermilk
1 tsp. pure vanilla extract
1 large egg plus 1 egg yolk
4 super ripe bananas, 3 mashed and 1 sliced
1/2 c. caramel, plus more for drizzling
Flaky sea salt, for garnish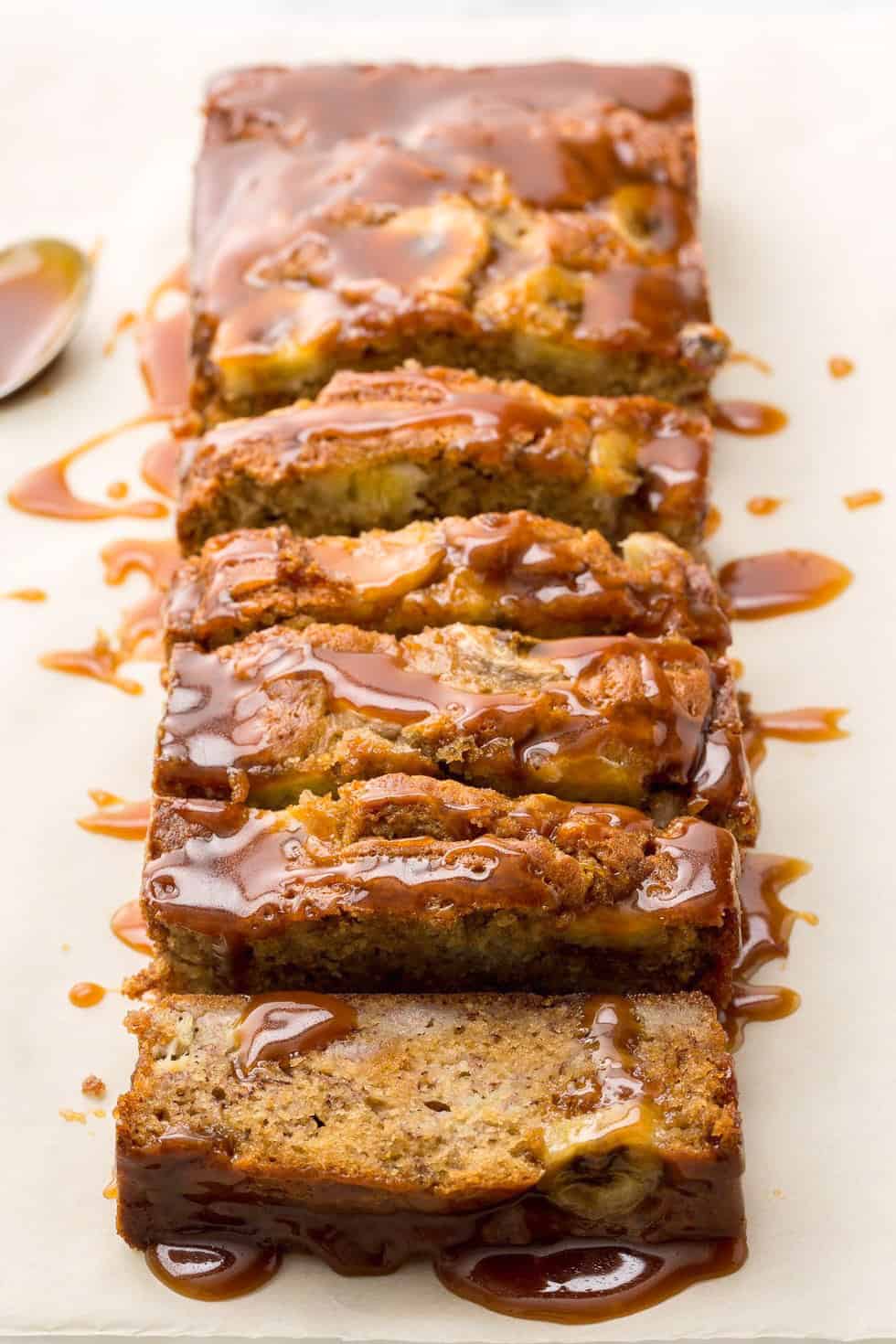 Directions:
Preheat oven to 350° and butter and flour a 9″-x-5″ loaf pan. In a large bowl, whisk together flour, baking soda, and salt.
In another large bowl, mix sugar, butter, buttermilk, vanilla, egg and egg yolk until smooth. Pour wet ingredients over dry and stir until combined, then fold in mashed bananas and caramel.
Transfer batter to prepared baking dish and scatter with banana slices. Bake until deeply golden and a toothpick comes out clean, about 1 hour. Let cool at least 10 minutes.
Drizzle with caramel and sprinkle with flaky sea salt before serving.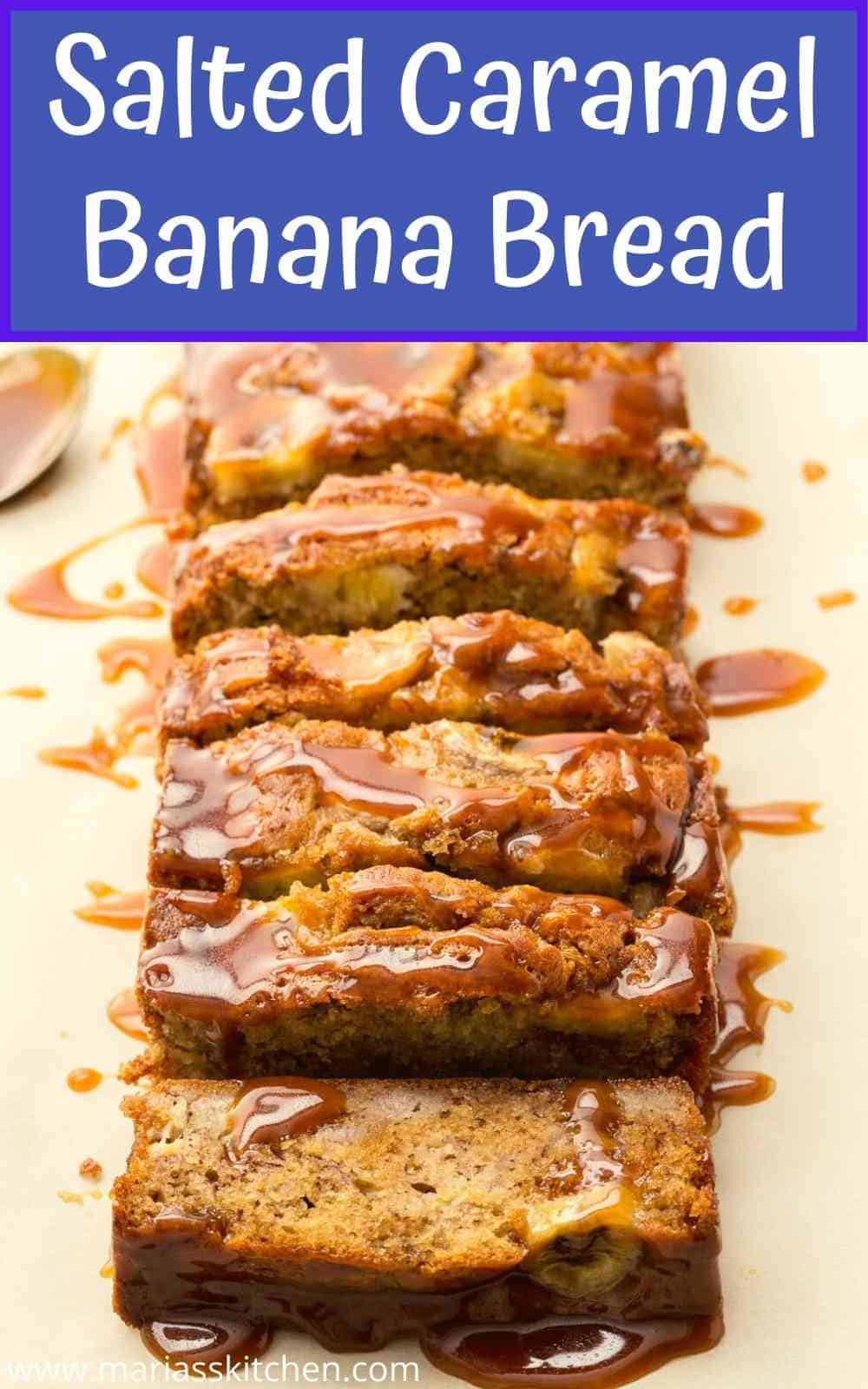 ---