Few things are more comforting than edible cookie dough. These insanely good keto cookie dough bars are the perfect dessert or midday pick-me-up—especially with a freshly brewed cup of coffee.
Delicious Keto Cookie Dough Bars
Ingredients:
FOR COOKIE DOUGH BARS
225 g butter, softened
10 tbsp. Keto-friendly confectioners sugar (such as Swerve)
1 tsp. pure vanilla extract
1 1/2 tsp. salt
480 g almond flour
500 g Keto-friendly dark chocolate chips (such as Lily's), divided
2 tbsp. coconut oil
Flaky sea salt
Directions:
In a large bowl using a hand mixer, beat butter, sugar, vanilla, and salt until light and fluffy. Slowly beat in almond flour until no dry spots remain, then fold in 170g of the chocolate chips.
Coat a 20cm-x-20cm baking pan with cooking spray. Line with parchment, leaving an overhang on two sides. Coat parchment with cooking spray. Spread cookie dough evenly into pan.
Combine remaining chocolate chips and coconut oil in a medium microwave-safe bowl. Microwave, stirring every 30 seconds, until smooth and pourable. Pour chocolate over cookie dough layer and smooth. Garnish with flaky sea salt and place in freezer to harden, 2 hours or up to overnight.
When ready to serve, remove from baking dish and cut into bars.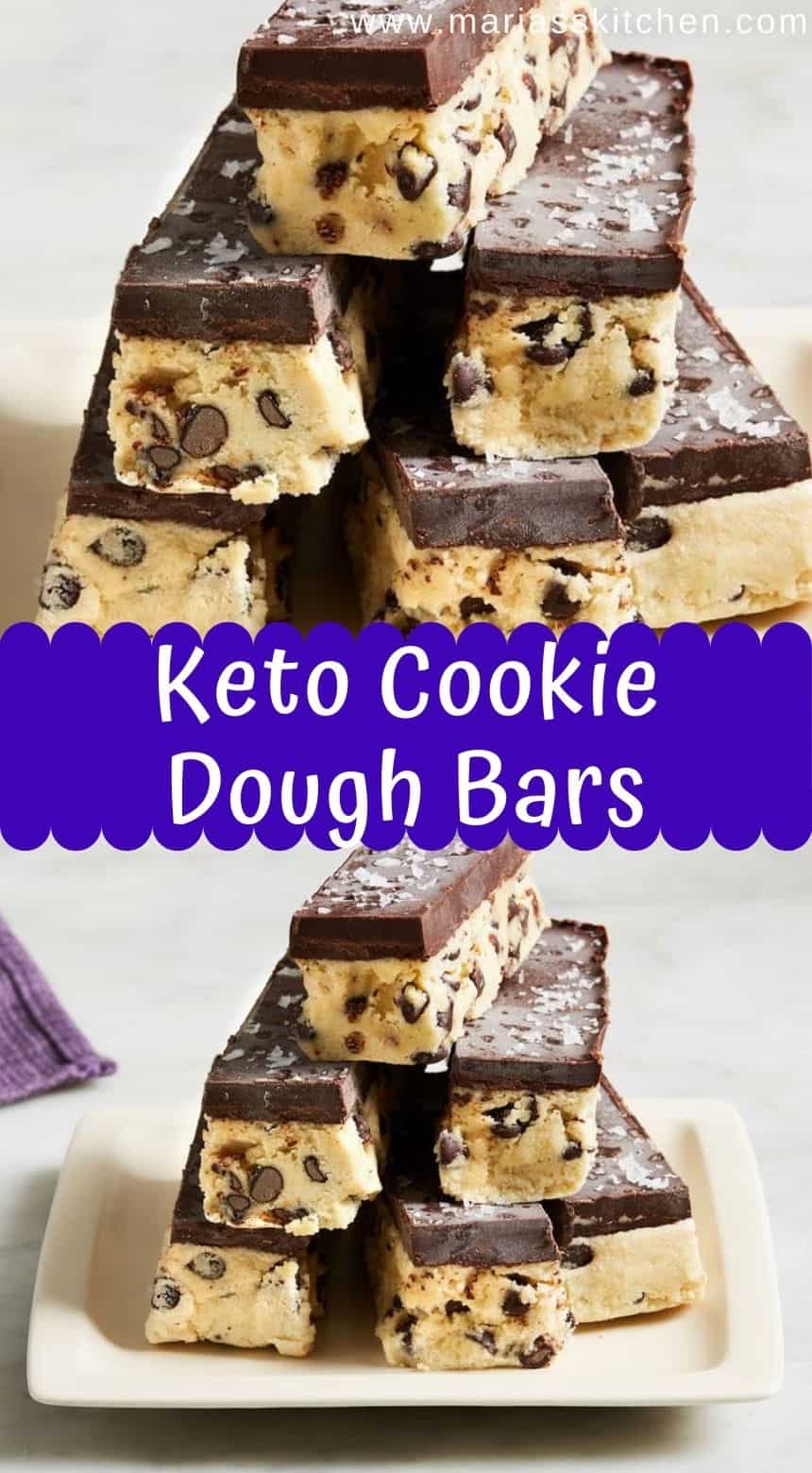 ---