This is the sweet treat for the health nut in your life.
Easy Chocolate Blueberry Clusters
Ingredients:
260 g chocolate chips, melted
1 tbsp. coconut oil
380 g blueberries
Flaky sea salt, for garnish
Directions:
Line a small baking tray with parchment paper. In a medium bowl, mix melted chocolate with coconut oil.
Spoon a small dollop of chocolate on the parchment and top with 4 to 5 blueberries. Drizzle chocolate over blueberries and sprinkle with sea salt.
Freeze until set, 10 minutes. Serve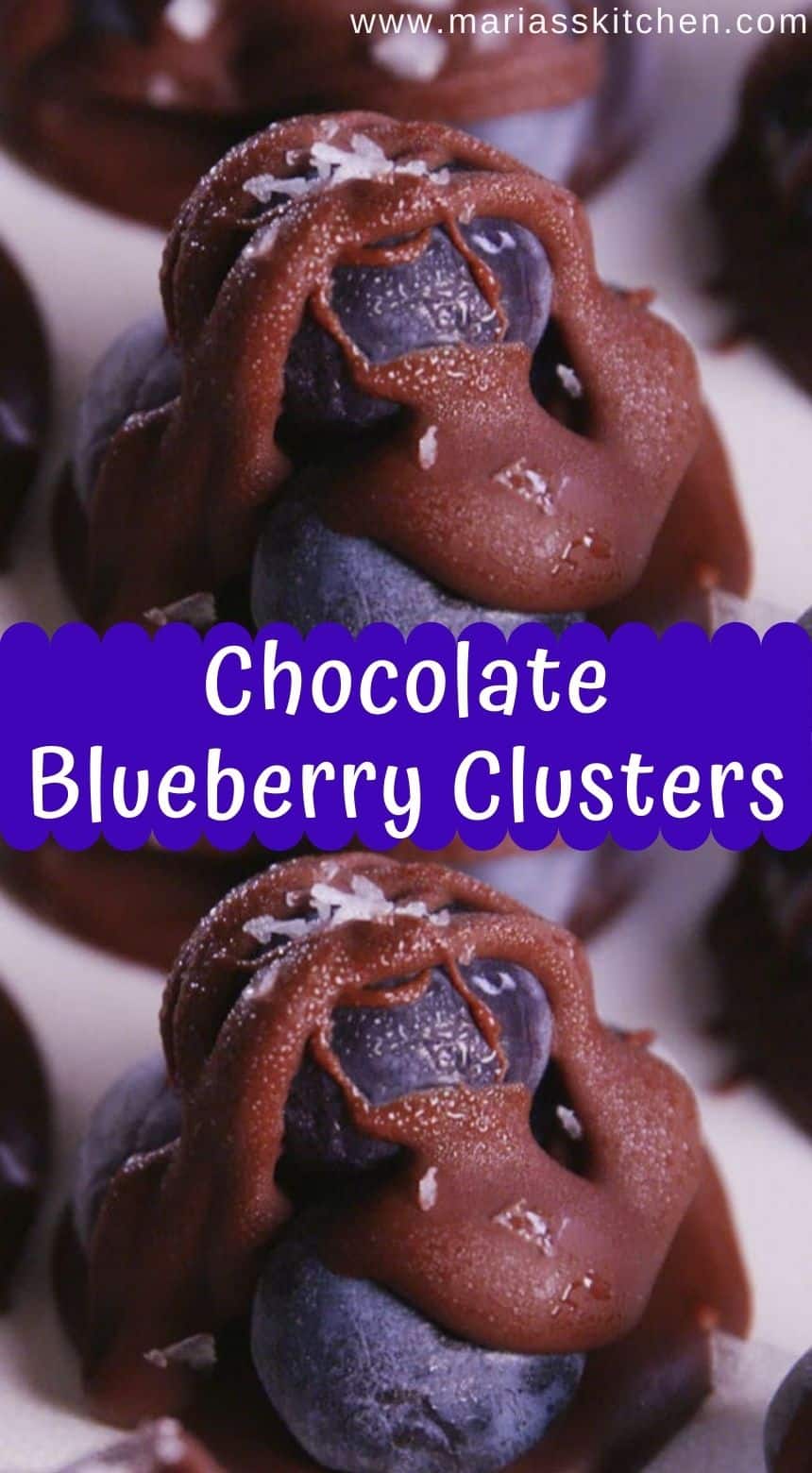 ---