There's nothing like a big stack of pancakes for breakfast—they're a breakfast staple! Just because you're on the Keto diet doesn't mean you've gotta miss out on the joys of pancakes. This recipe is super easy and will definitely satisfy your craving.
There's a lot of keto pancakes out there that involve 2 ingredients: cream cheese and eggs. They're okay, but they're a little eggy and way more tangy than we like. Adding [almond] flour makes them a little more cakey, and the lemon zest gives them an added layer of flavour that we're totally addicted to. Not a fan of lemon? Add a teaspoon of vanilla instead!
Obviously, most typical pancake toppings aren't allowed on the Keto diet. Here's some ideas for toppings that will take 'em to the next level without kicking you off Keto: toasted unsweetened coconut, a drizzle of melted peanut butter, a handful berries, or go savoury with a sprinkle of bacon!
Delicious Keto Pancakes
Ingredients:
50 g almond flour
115 g cream cheese, softened
4 large eggs
1 tsp. lemon zest
Butter, for frying and serving
Directions:
In a medium bowl, whisk together almond flour, cream cheese, eggs, and lemon zest until smooth.
In a nonstick pan over medium heat, melt 1 tablespoon butter. Pour in about 3 tablespoons batter and cook until golden, 2 minutes. Flip and cook 2 minutes more. Transfer to a plate and continue with the rest of the batter.
Serve topped with butter.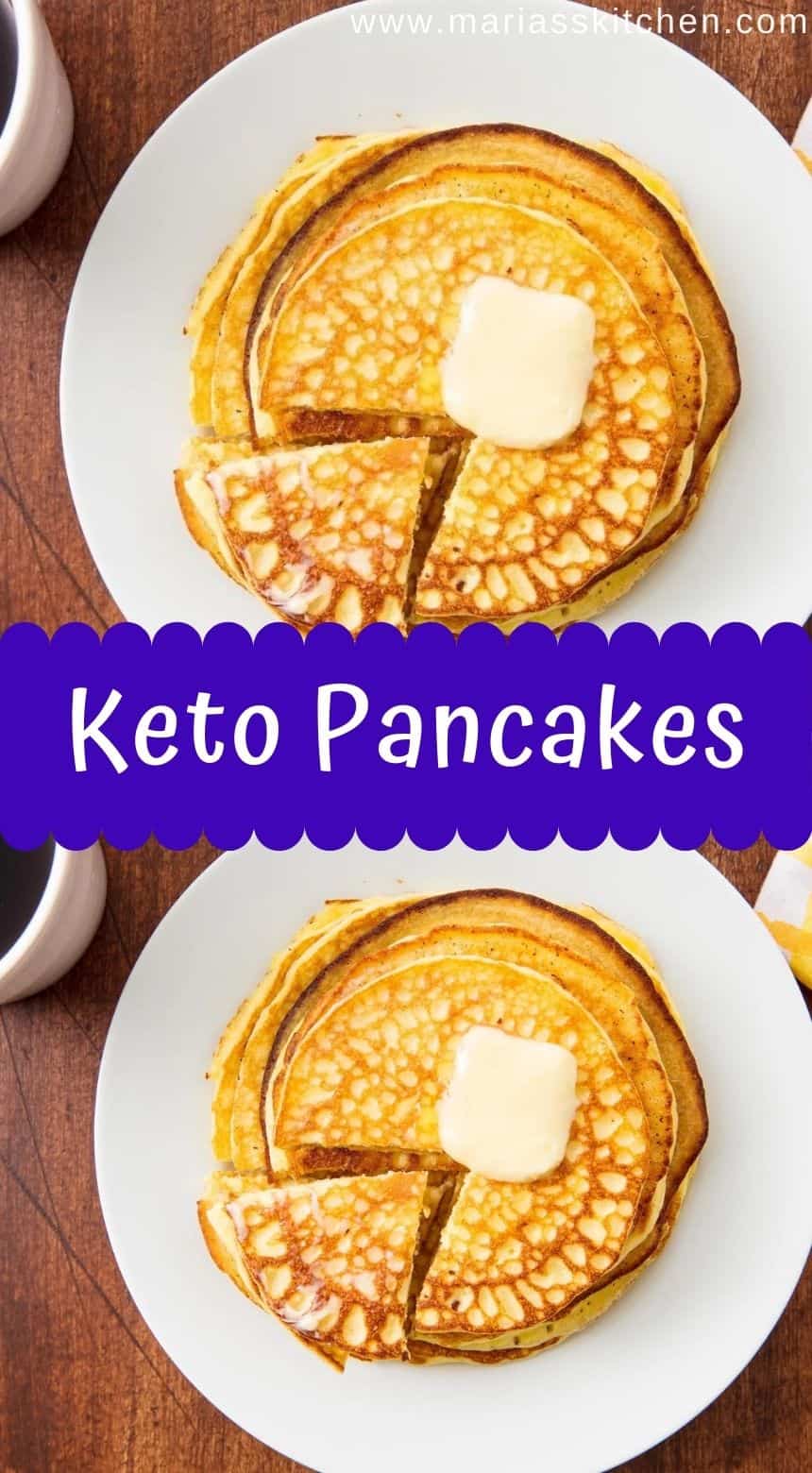 ---