These blondies look incredible! I have such a weakness for macadamia nuts and white chocolate! A batch of these would not last long at our house! I'm starting to love blondies more than brownies—and with white chocolate and macadamia nuts? Heaven 🙂
Delicious Macadamia Nut Blondies
Ingredients:
(3/4 cup) unsalted butter
3/4 c. sugar
3/4 c. packed brown sugar
2 large eggs
2 tsp. pure vanilla extract
1 tsp. espresso powder
1 1/2 c. all-purpose flour
1 tsp. baking soda
1/2 tsp. kosher salt
1 1/2 c. chopped macadamia nuts, divided
1 1/2 c. shredded coconut, divided
1 c. white chocolate chips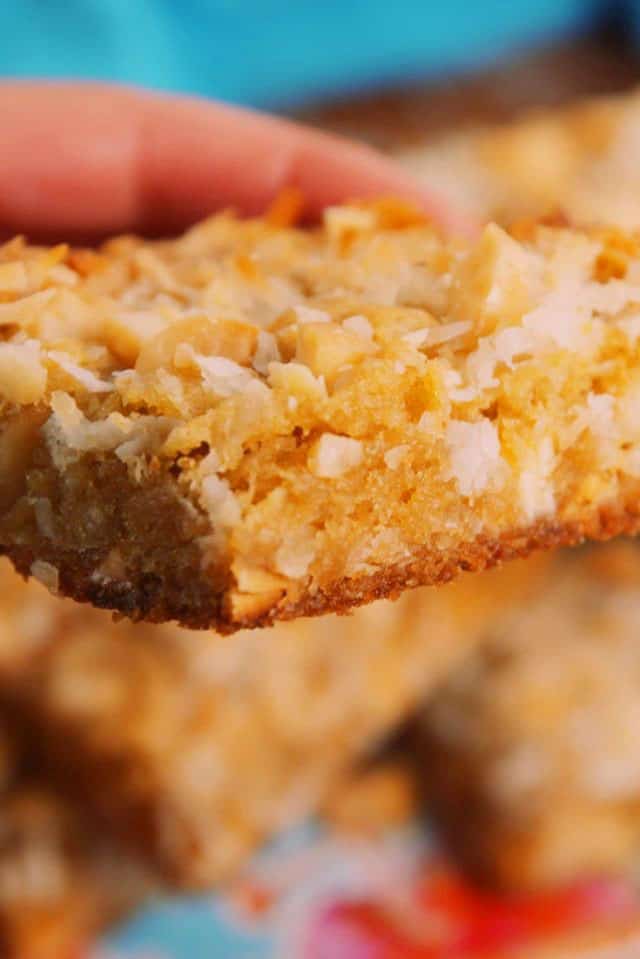 Directions:
Preheat oven to 350°. Line a 9″-x-13" baking pan with parchment paper and grease it with butter.
In a large bowl, combine butter, sugar, and brown sugar and beat with a hand mixer until light and fluffy.
Add eggs one at a time and beat until evenly combined. Add vanilla and espresso powder and mix until combined.
In a small bowl, whisk together flour, baking soda, and salt. Slowly add flour mixture to wet ingredients and mix until just combined. (A few streaks of flour are okay!)
Fold in 1 cup macadamia nuts, 1 cup coconut, and white chocolate chips. Spread dough into prepared pan. Top with remaining macadamia nuts and coconut.
Bake until golden, 22 to 25 minutes.
Let cool, then slice into squares.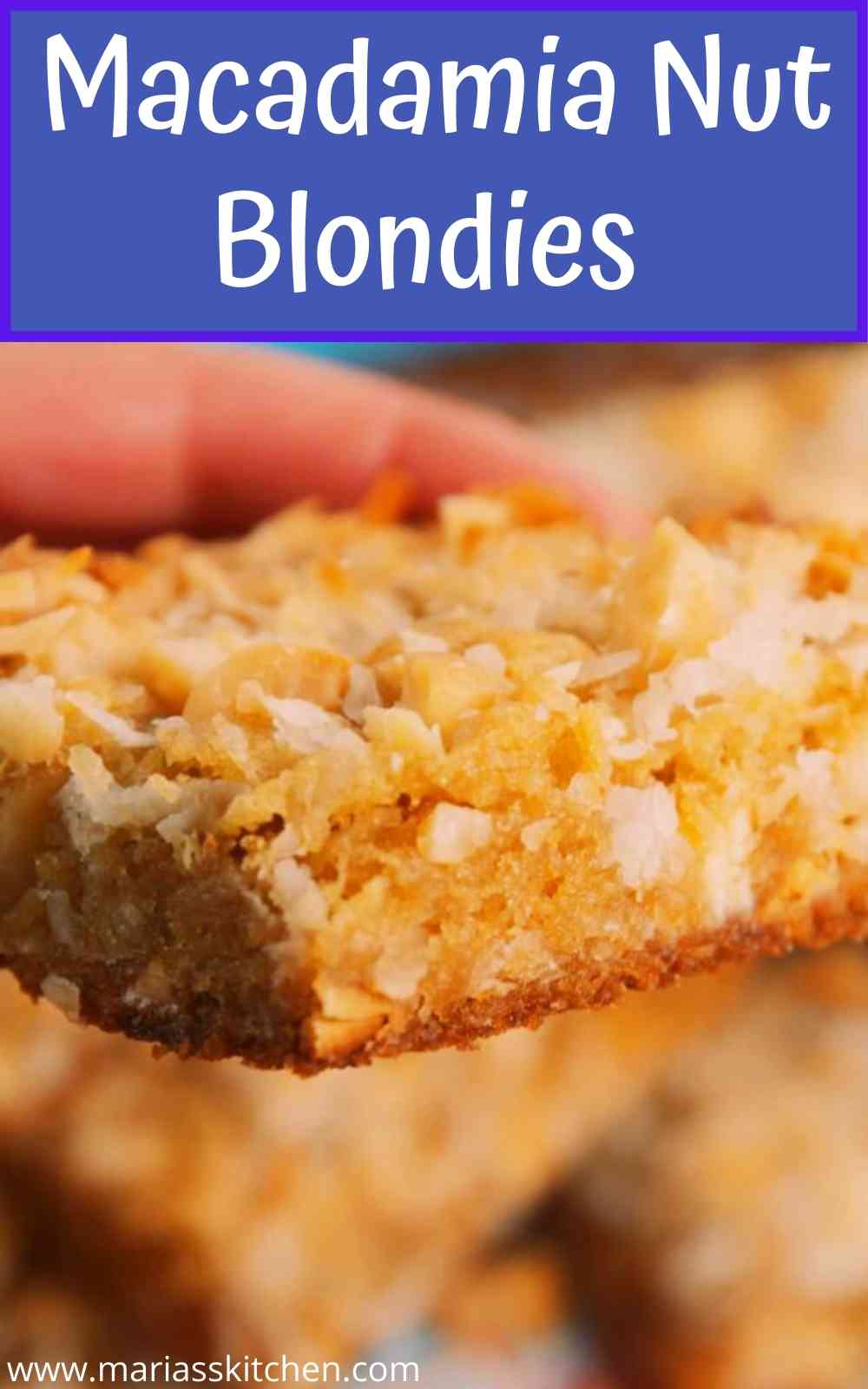 ---