We have a real soft spot for our Reese's Stuffed Brownies, but when we're craving a cookie and peanut butter (and chocolate), these blondies are the solution. I also made with Gluten free flour (King Author), and it was amazing!!! Super easy and one of my favorites to make.
Delicious Reese's Peanut Butter Blondies
Ingredients:
Cooking spray
3/4 c. (1 1/2 sticks) butter, softened
1/2 c. peanut butter
1 c. granulated sugar
1/2 c. packed brown sugar
2 large eggs
2 tsp. pure vanilla extract
2 c. all-purpose flour
1 tsp. kosher salt
1 tsp. baking soda
30 Reese's Miniatures, unwrapped
1 c. chocolate chips, melted
1/2 c. peanut butter, melted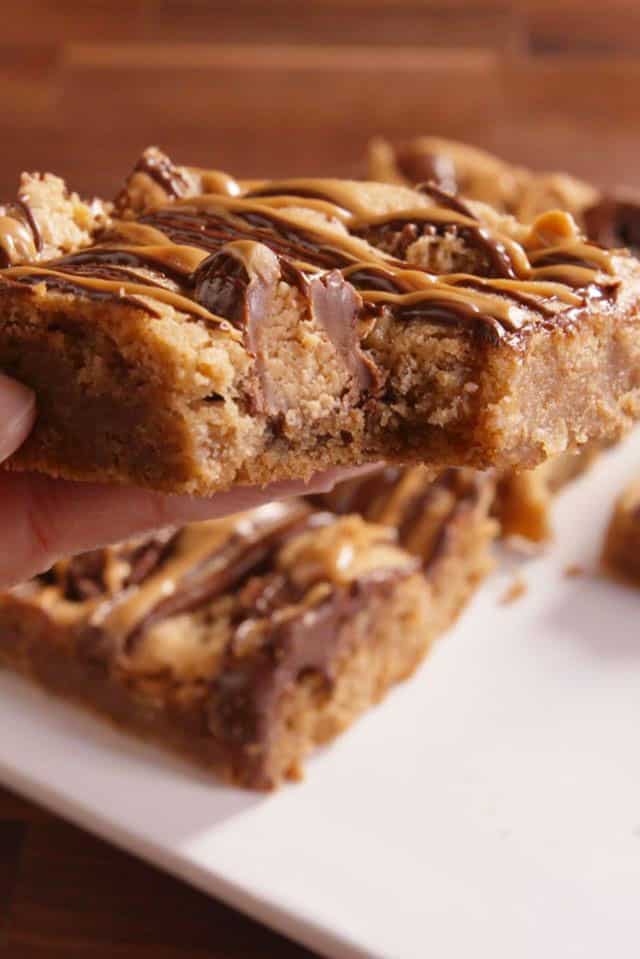 Directions:
Preheat oven to 350°. Grease a 9"-x-13" pan with cooking spray. In a large bowl, beat butter, peanut butter, and sugars with a hand mixer until fluffy. Add eggs and vanilla and beat until combined.
In a separate bowl, whisk together flour, salt, and baking soda. Add to wet ingredients and beat until just combined. Transfer blondie batter to prepared pan.
Press Reese's candies into batter, creating even rows. Bake for 25 to 30 minutes or until just set. Let cool to room temperature.
Drizzle melted chocolate and peanut butter over blondies before serving.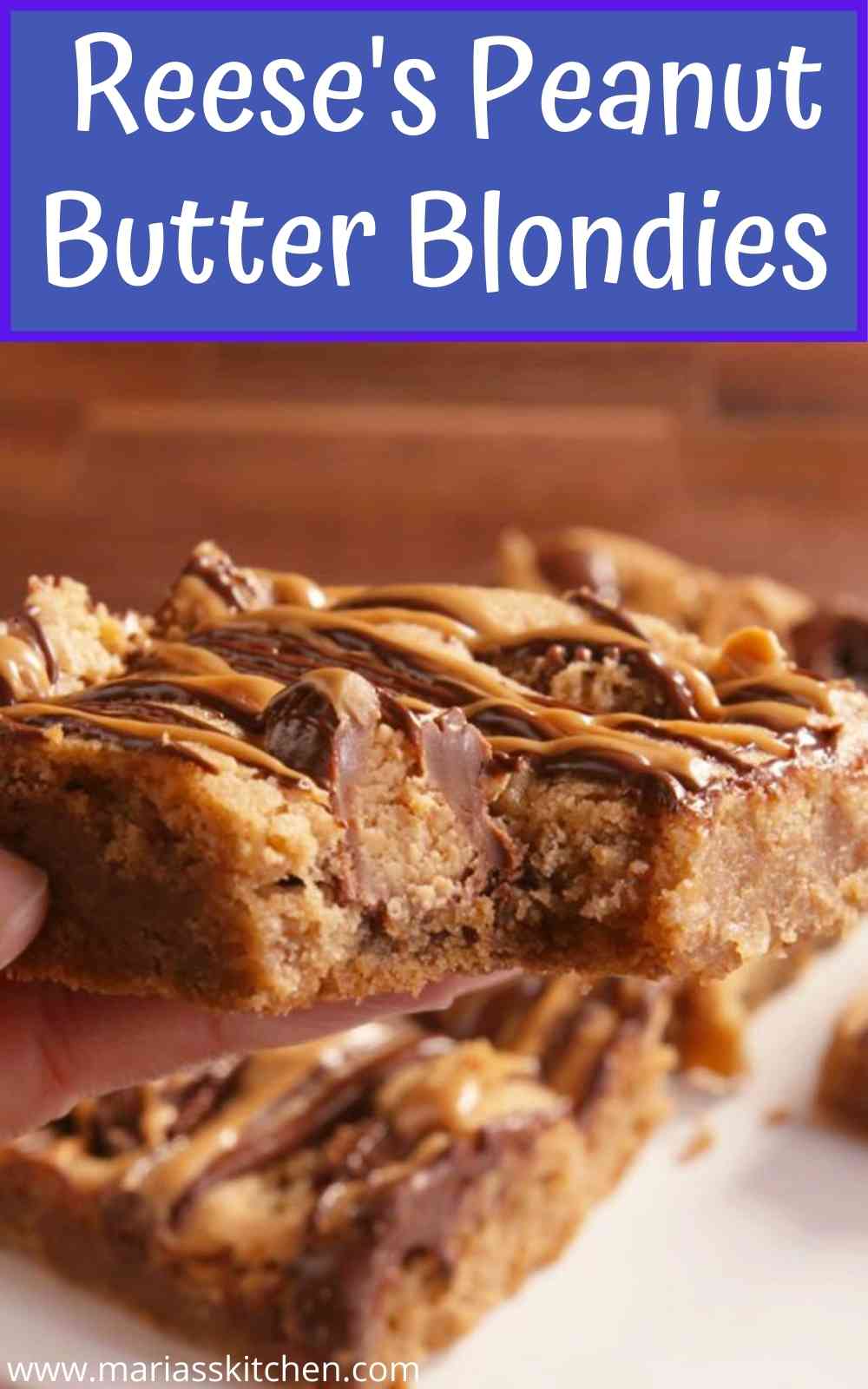 ---