Your favorite childhood after school snack in bite size! This fudge is delicious and set up perfectly! The recipe was easy to follow and it was a great treat for my office staff and family. Everyone loved this fudge! I'm personally more of a chocolate fudge person but I don't think a single person who tried it didn't love it. I placed mine in the fridge to set instead of the freezer because I had the time. It really does taste like milk and cookies! This will be a new Christmas favorite.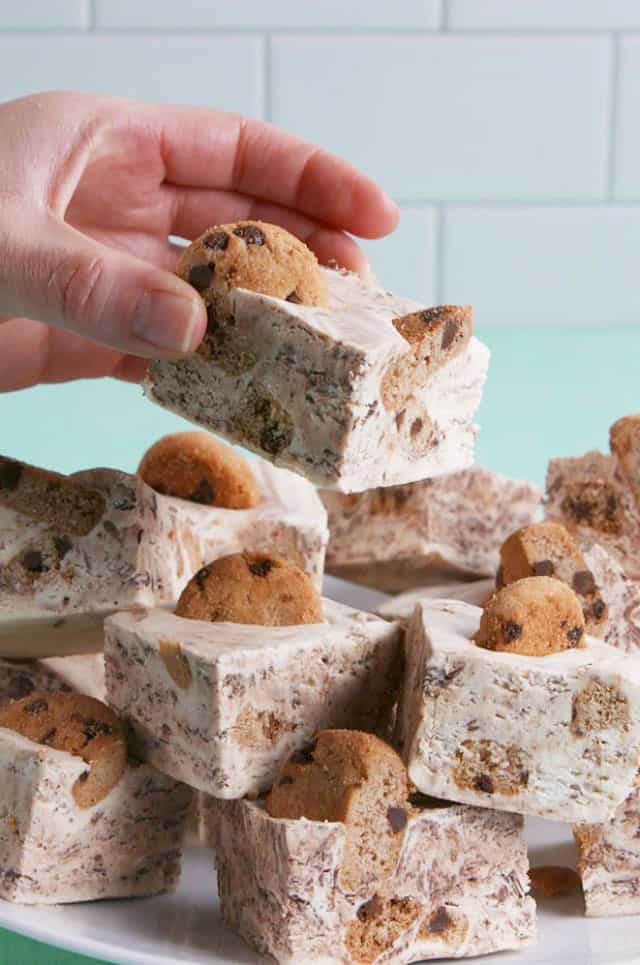 Delicious Milk and Cookies Fudge
Ingredients:
3 c. white chocolate chips
1 tbsp. butter
pinch of kosher salt
1 tsp. pure vanilla extract
1 c. sweetened condensed milk
1 1/2 c. marshmallow Fluff
1 c. mini chocolate chip cookies
1 c. crushed mini chocolate chip cookies
1/2 c. mini chocolate chips
Directions:
Line square (8″-x-8" or 9″-x-9") baking pan with parchment paper then grease with cooking spray.
In a small saucepan over medium heat, combine white chocolate chips, sweetened condensed milk, butter, vanilla and salt. Cook, stirring often, until melted and smooth. Reduce heat to medium-low and add marshmallow fluff. Stir until melted. Remove from heat and immediately stir in mini chocolate chips and mini chocolate chip cookies.
Pour mixture into prepared baking pan and immediately press whole mini chocolate chip cookies into fudge.
Refrigerate until firm, 2 to 3 hours, then slice into squares.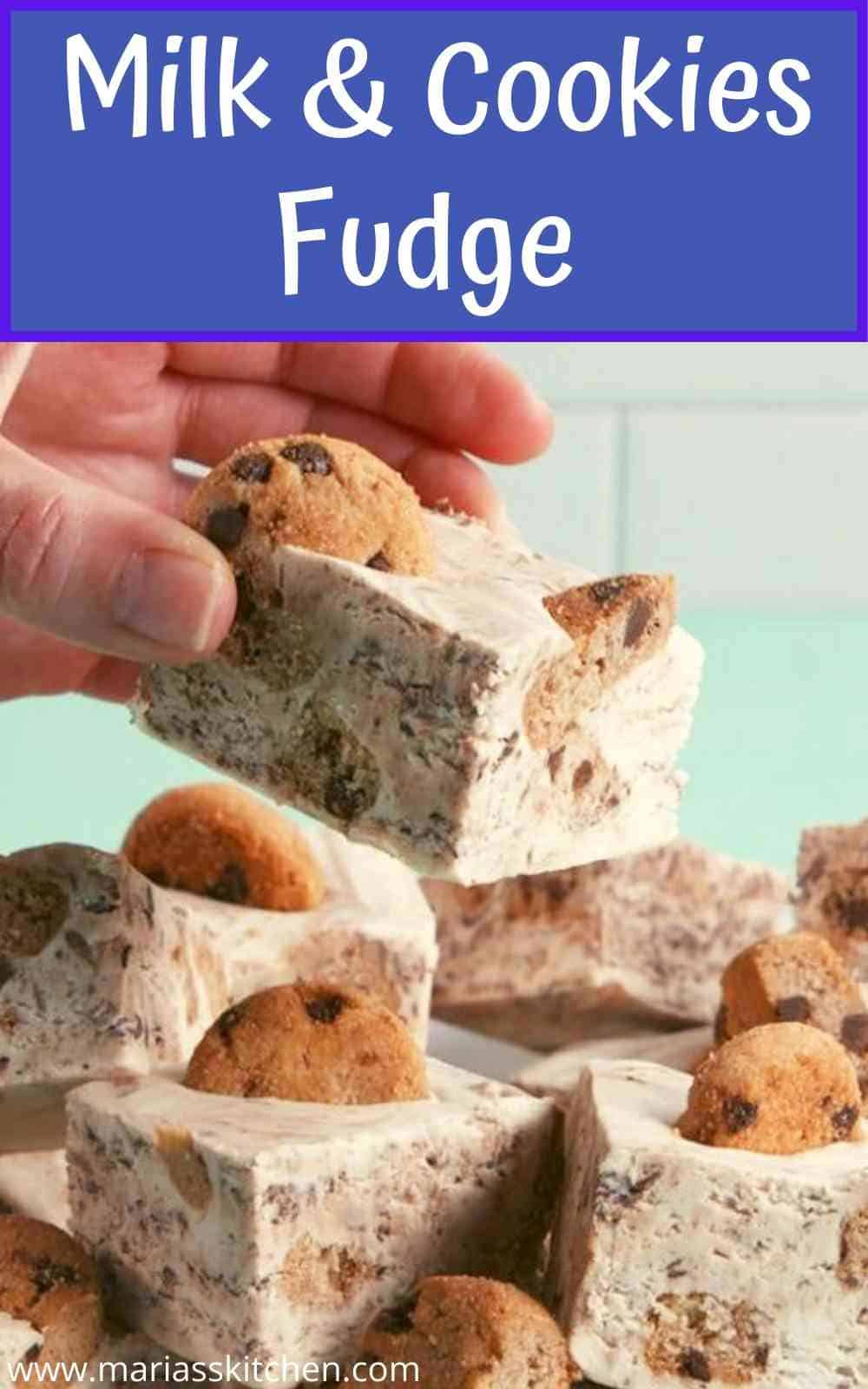 ---