This Cookie Dough Fudge is definitely a 'keeper recipe' – I made a batch of this fudge today…Spot on tastes just like chocolate chip cookie dough! This fudge is for the cookie dough lovers of the world. Sets up nice and firm–slices up beautifully. My son who loved cookie dough has asked for this for his "birthday cake". Just like most fudge it is super sweet, so small bites 🙂 Definitely will make this again!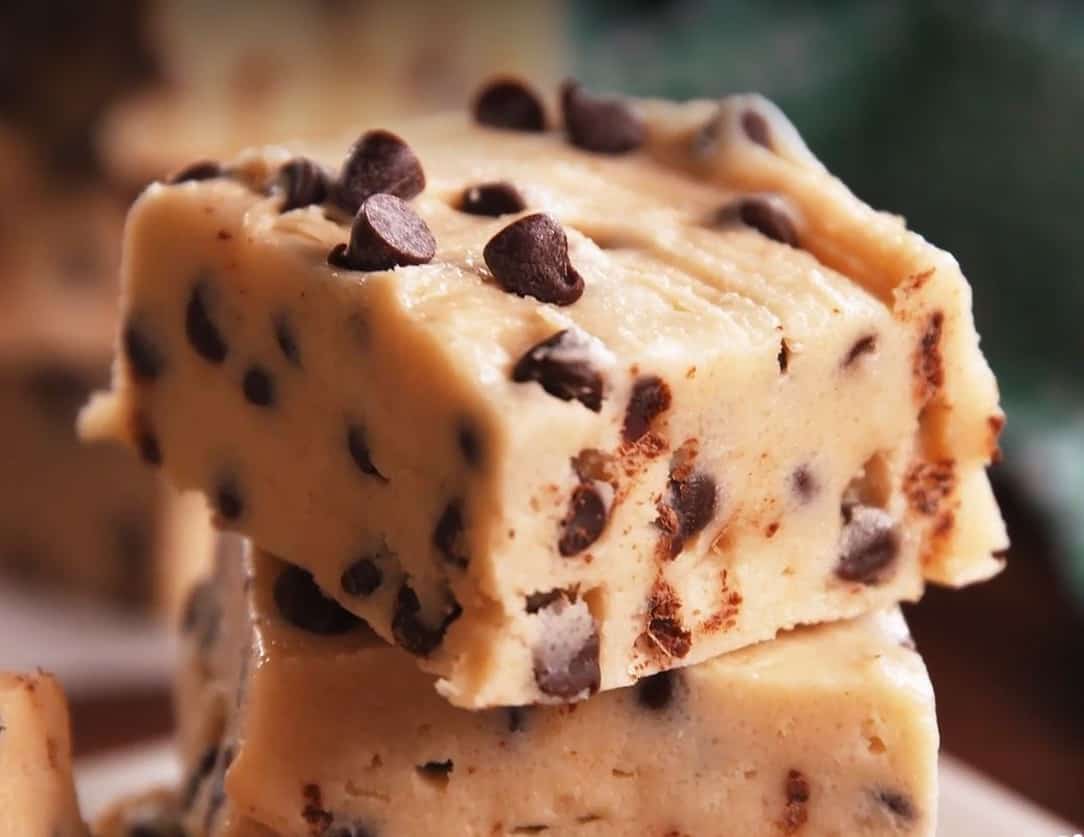 Delicious Cookie Dough Fudge
Ingredients:
Cooking spray
1/2 c. (1 stick) butter, softened
3/4 c. granulated sugar
1 tsp. pure vanilla extract
1 c. all-purpose flour*
1 tsp. kosher salt
1 1/4 c. mini chocolate chips, divided
1 (14-oz.) can sweetened condensed milk
1 1/2 c. melted white chocolate
Directions:
Grease an 8″ or 9″ square pan with cooking spray and line with parchment paper. In a large bowl using a hand mixer, beat butter, sugar, and vanilla until smooth.
Place flour in a microwave-safe bowl and microwave until flour is hot, about 1 minute.
Add flour and salt to butter mixture and beat until combined. Stir in 1 cup mini chocolate chips.
In a large bowl, mix together sweetened condensed milk and melted white chocolate, then fold into cookie dough mixture. Pour into prepared pan and top with remaining 1/4 cup mini chocolate chips.
Refrigerate until fudge is firm, about 2 hours. Remove from pan by lifting edges of parchment paper and cut into squares.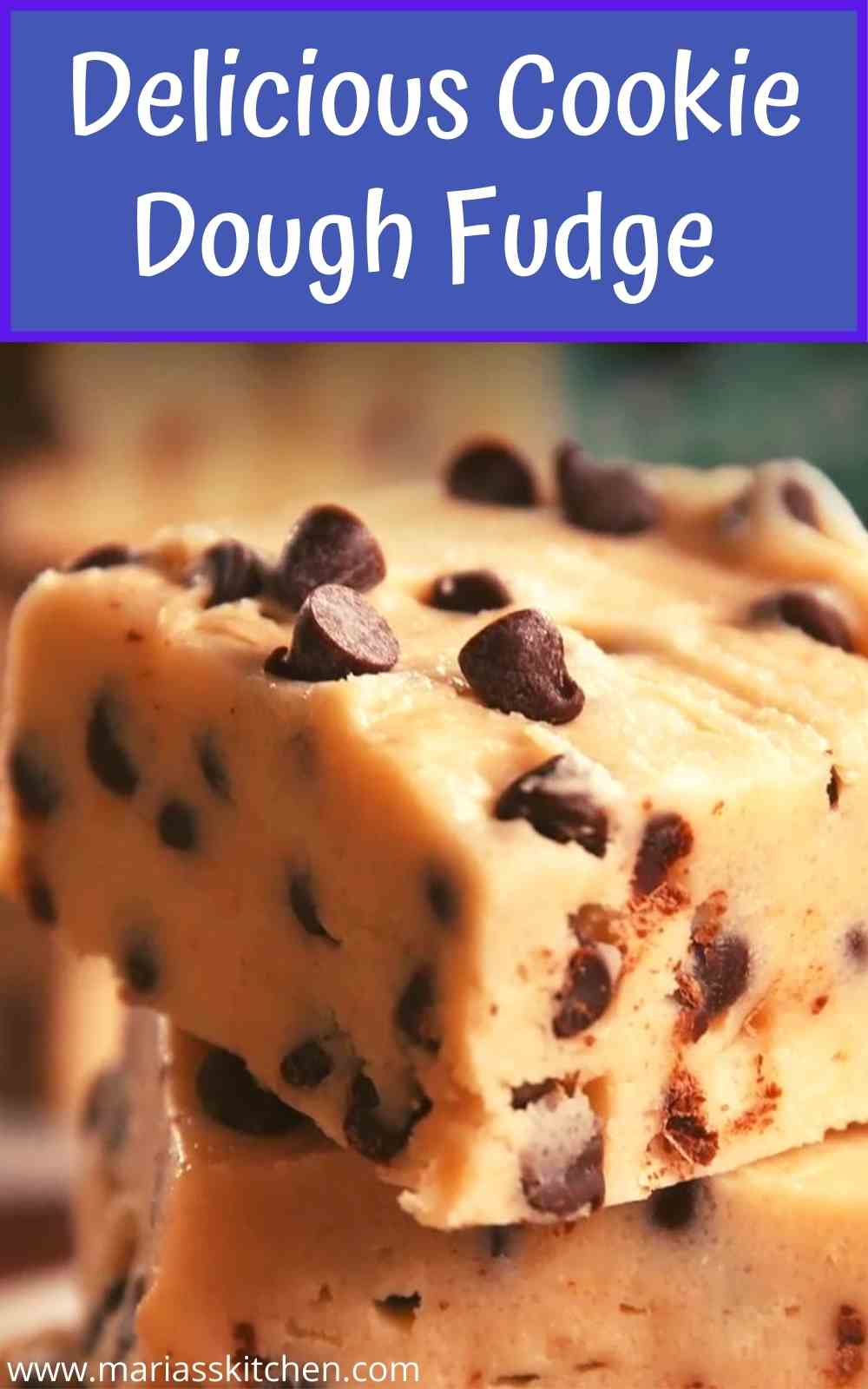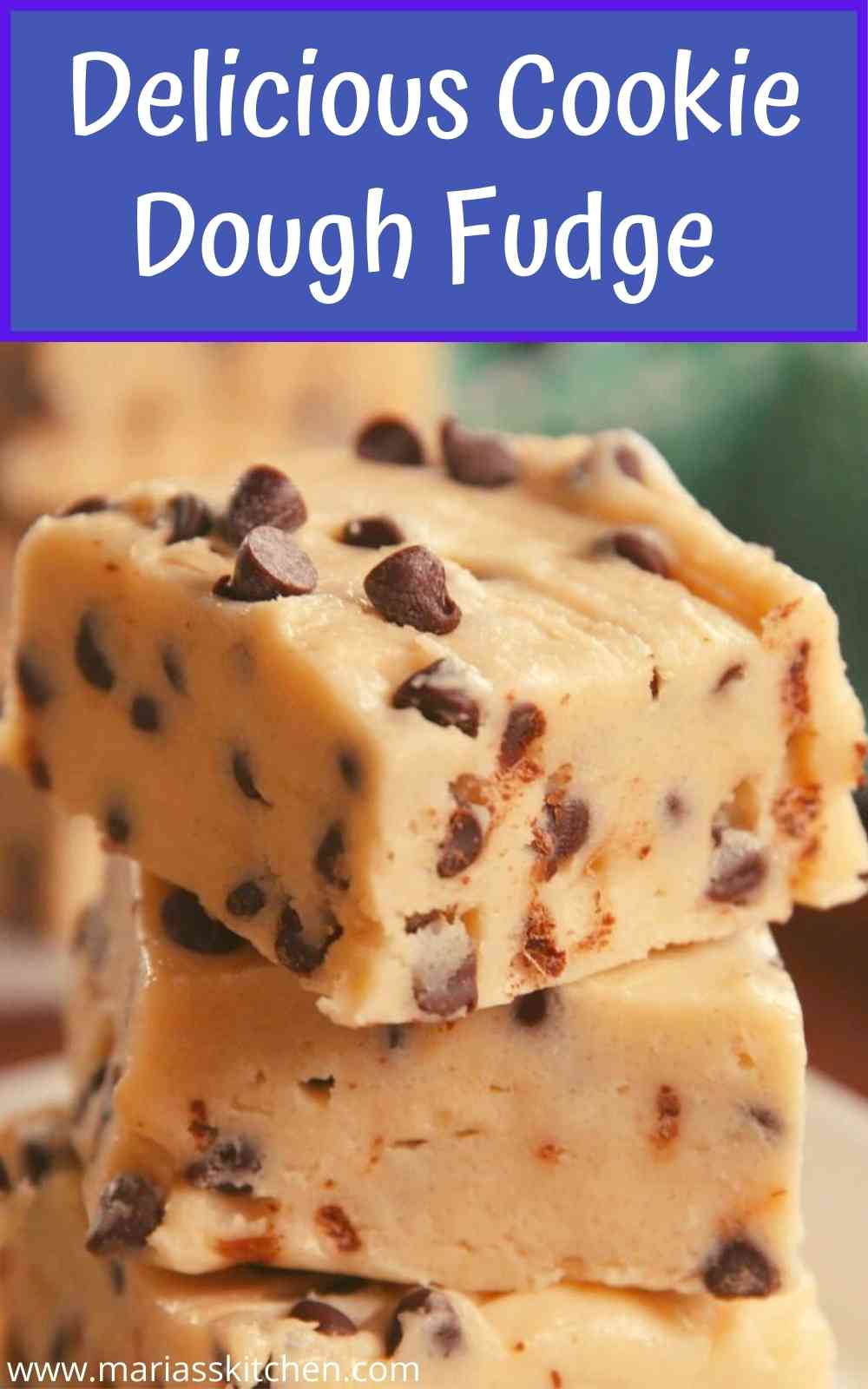 ---