Cheesecake is the ultimate comfort food, but a big slice can be too rich. These bite-sized cheesecakes topped with apples and creamy caramel dazzle the senses. Simple, quick, delicious — I made a half recipe for the three of us, and all six mini cheesecakes were devoured within a few minutes! My husband wants to know why on earth I only made a half recipe. I'll definitely be making this again — a full recipe next time! I didn't do the apple topping this time, but my husband topped his with some cherry pie filling we had left from breakfast waffles and a drizzle of chocolate syrup. I topped mine with caramel sauce — just evidence that this is an adaptable recipe, ready for whatever seasonal topping you are in the mood for.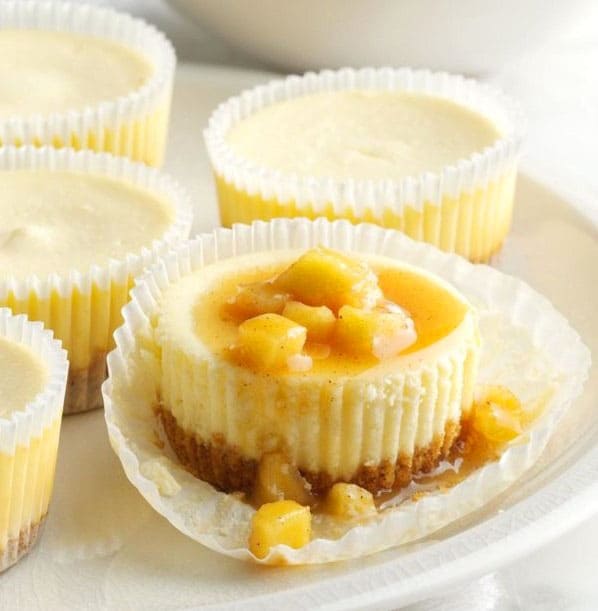 Delicious Mini Caramel Apple Cheesecakes
Ingredients:
1 cup graham cracker crumbs
2 tablespoons sugar
1/4 teaspoon ground cinnamon
3 tablespoons butter, melted
CHEESECAKE:
2 packages (8 ounces each) cream cheese, softened
1/2 cup sugar
1 teaspoon vanilla extract
2 large eggs, room temperature, lightly beaten
TOPPING:
1 large apple, peeled and finely chopped
1 tablespoon butter
1 tablespoon sugar
1/4 teaspoon ground cinnamon
Dash ground cloves
1/2 cup butterscotch-caramel ice cream topping
Directions:
Preheat oven to 350°. Line 12 muffin cups with paper liners.
In a small bowl, mix cracker crumbs, sugar and cinnamon; stir in melted butter. Spoon 1 rounded tablespoon crumb mixture into each muffin cup; press down with a narrow glass or spoon.
In a large bowl, beat cream cheese and sugar until smooth. Beat in vanilla. Add eggs; beat on low speed just until blended. Pour over crusts.
Bake until centers are set, 15-18 minutes (do not overbake). Cool in pan on a wire rack 30 minutes.
Right before serving, in a small skillet, cook and stir apple with butter, sugar, cinnamon and cloves over medium heat until tender, 4-5 minutes; stir in caramel topping. Spoon over cheesecakes.
Refrigerate leftovers.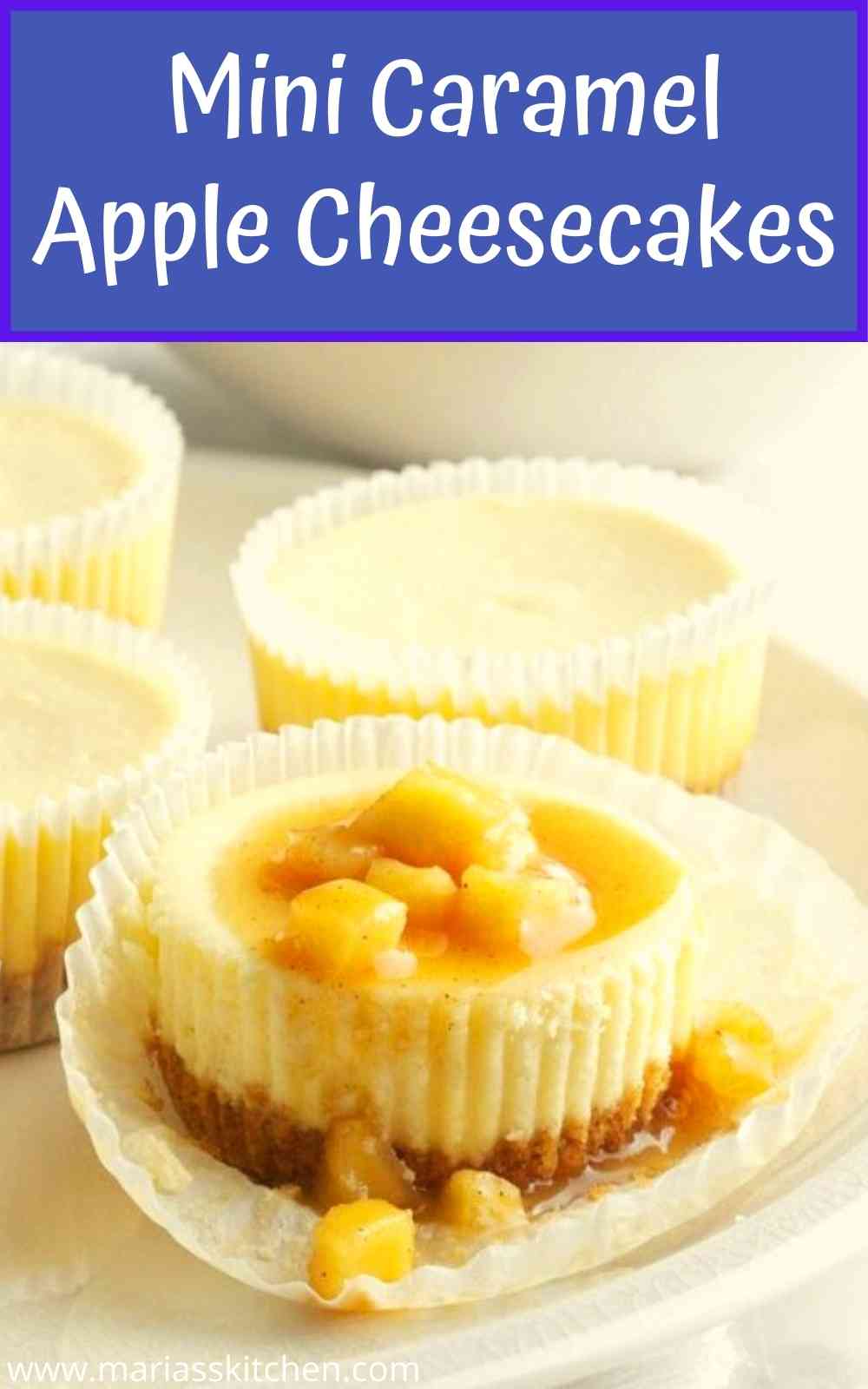 ---