These are the product of early morning experimentation modifying an old butter tart recipe that I've been using for years. They are a combination of sweet and tart, look beautiful, and disappear very quickly! You can't eat just one SO good.. Not a really strong flavour when you first bite into one but by the time you are finished you just want another!
Delicious Pecan Cranberry Butter Tarts
Ingredients:
1 cup brown sugar
½ cup chopped pecans
½ cup chopped dried cranberries
⅓ cup butter, melted
½ orange, zested and juiced
1 egg, beaten
1 teaspoon brandy, or to taste
15 (2 inch) sweetened pastry tart shells
15 pecan halves
15 fresh cranberries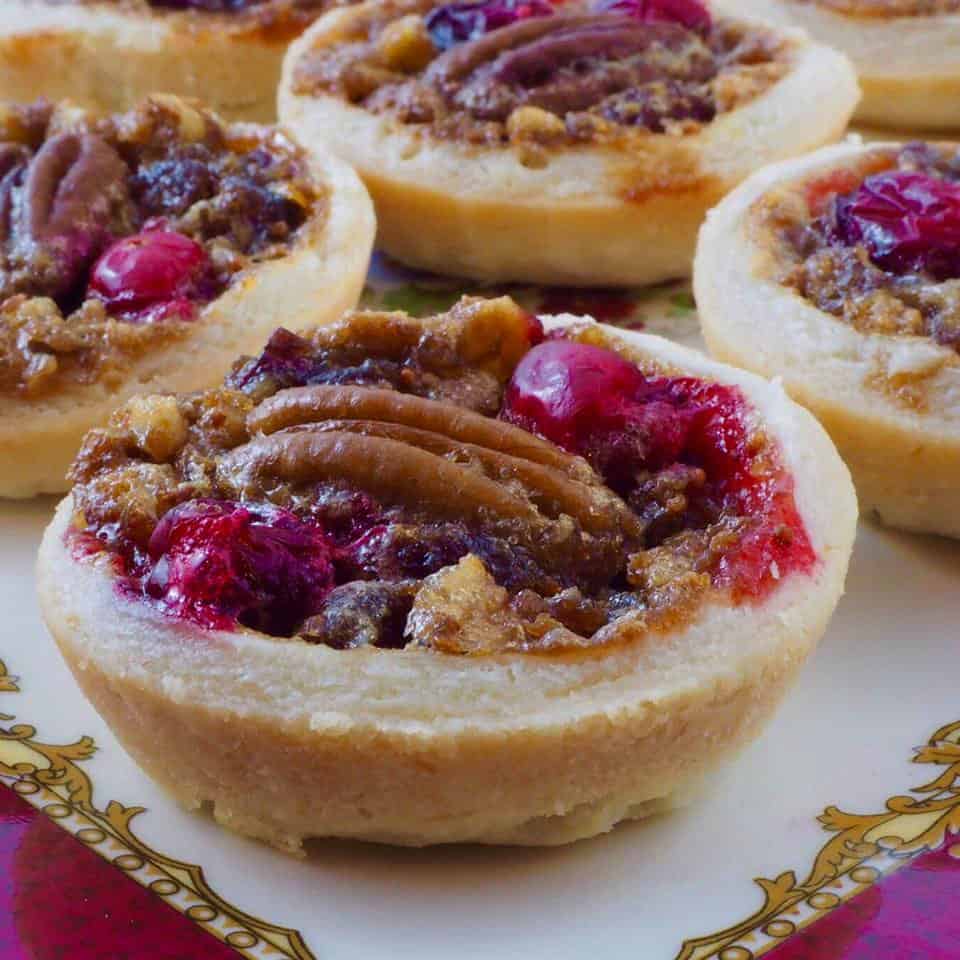 Directions:
Preheat oven to 350 degrees F (175 degrees C).
Mix brown sugar, chopped pecans, dried cranberries, butter, orange zest, orange juice, egg, and brandy together in a bowl.
Arrange tart shells on a baking sheet and spoon pecan-cranberry filling into each shell about 2/3 full. Add 1 pecan half and 1 fresh cranberry to each tart.
Bake in the preheated oven until tart shells are lightly browned and filling is bubbling, 18 to 20 minutes.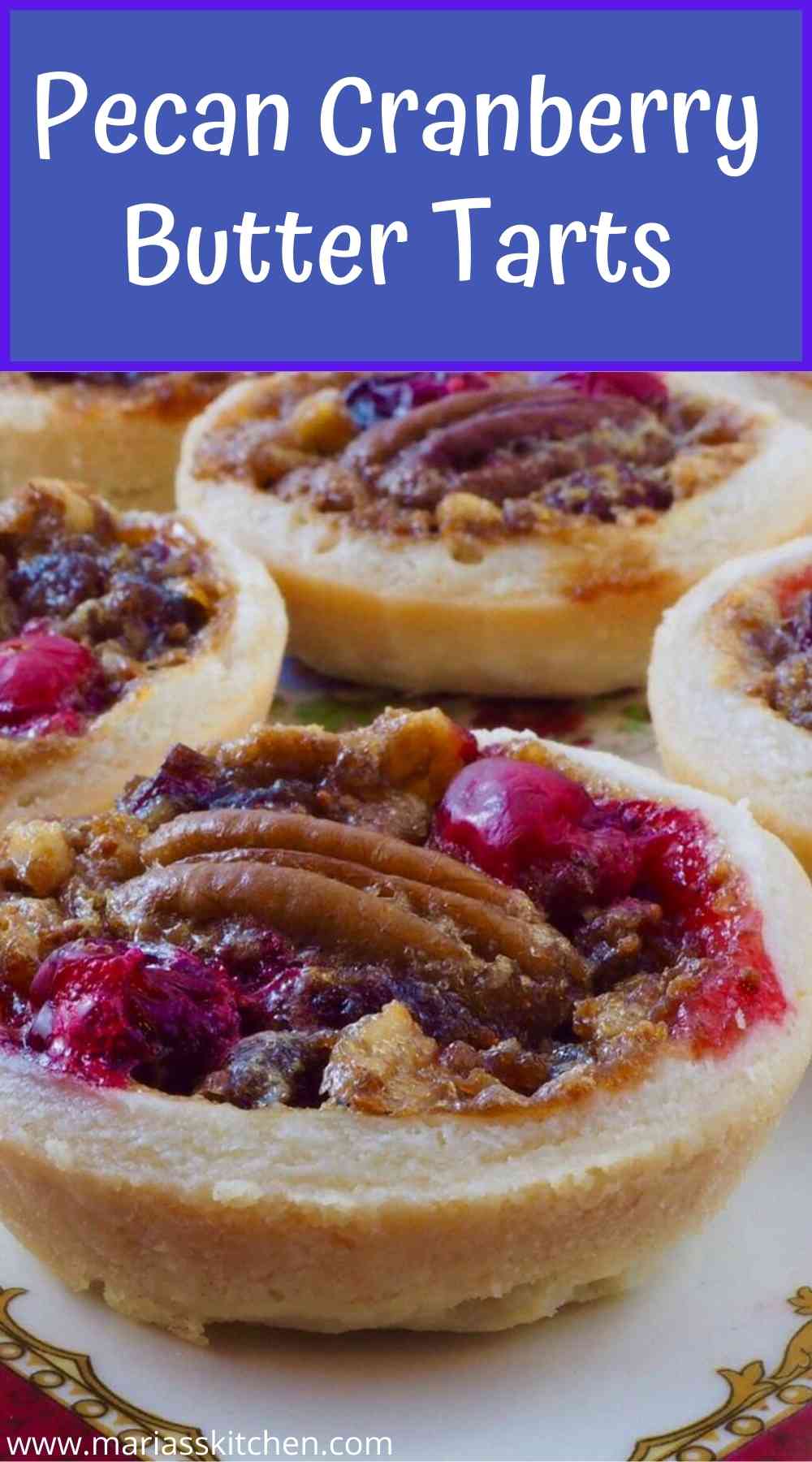 ---