Easy to make and very tasty… These are absolutely delicious bars! Perfect for Thanksgiving and Christmas! The amount of pecans is perfect, the filling was just slightly gooey, and the shortbread base is so buttery and delicious. These squares are my husband's favorite. We get some real, pure maple syrup from our family in Ontario, Canada, and they are just to die for. Hope you enjoy as much as we do.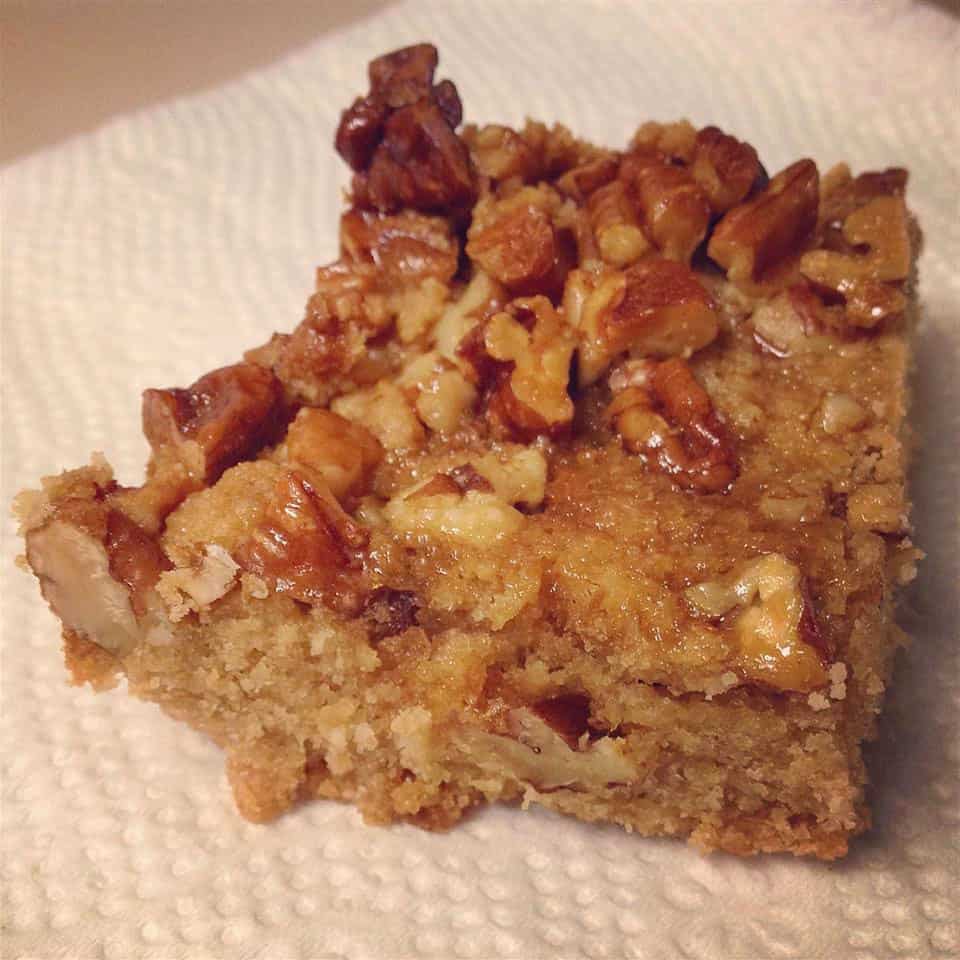 Easy Maple Pecan Shortbread Squares
Ingredients:
1 cup all-purpose flour
⅓ cup packed brown sugar
½ cup softened butter
1 egg
⅓ cup packed brown sugar
3 tablespoons pure maple syrup
½ cup chopped pecans
Directions:
Preheat an oven to 350 degrees F (175 degrees C).
Combine the flour and 1/3 cup brown sugar in a mixer. Mix in the softened butter until a dough has formed. Press into an ungreased 8×8-inch baking dish, and prick with a fork.
Bake the shortbread in the preheated oven until golden brown, about 20 minutes. While the shortbread is baking, beat the egg in a mixing bowl along with 1/3 cup brown sugar, maple syrup, and pecans. Pour the pecan mixture over the hot crust, and return to the oven. Continue baking until firmed, 12 to 15 minutes. Remove from the oven, and immediately run a knife around the edges to prevent sticking. Cool completely, then cut into 1-inch squares to serve.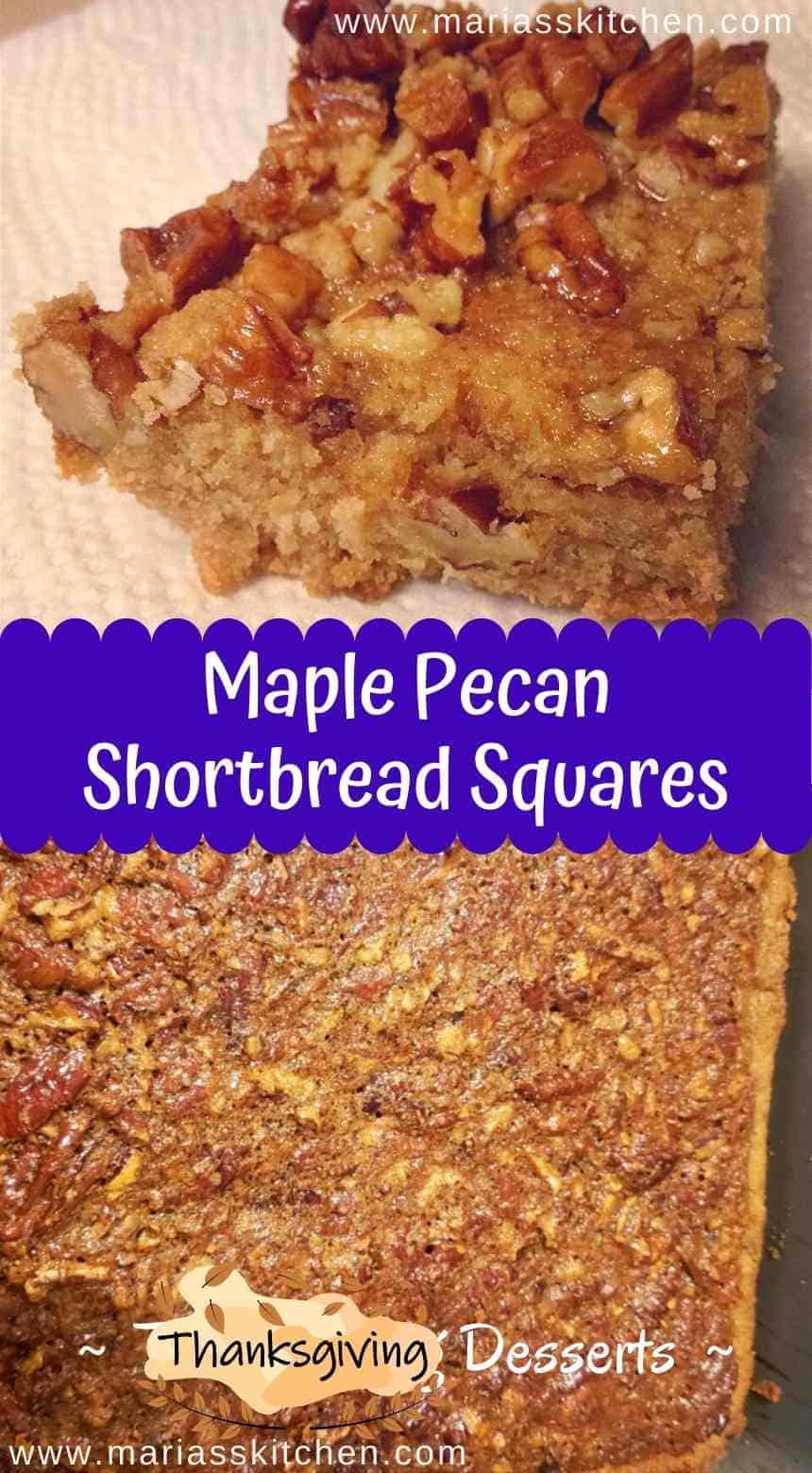 ---