We love pineapple upside-down cake, so we took that love and turned it into pancakes! The brown sugar will make the bottom nice and caramelized, just like it would in the cake! We love that it makes the pancake a little crunchy.
Wait until the pancakes are almost ready to flip before adding the pineapple ring. This will make it easier to slide the spatula under the pancake and flip it without creating a huge mess. Turning the heat lower after flipping will keep the sugar from burning.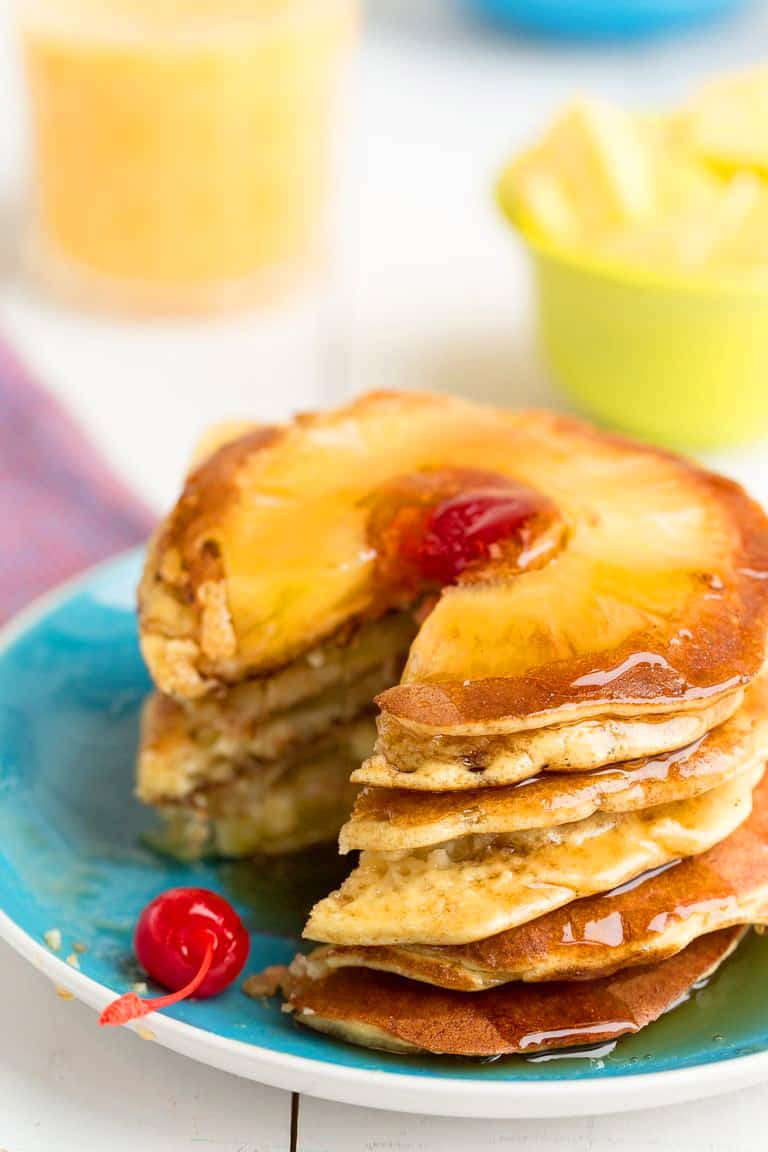 Delicious Pineapple Upside Down Pancakes
Ingredients:
2 c. Bisquick
1 c. milk
2 large eggs
1 tsp. pure vanilla extract
Butter, for pan
10 pineapple rings
10 maraschino cherries (without stems)
1/3 c. packed brown sugar
Whipped cream, for serving
Maple syrup, for serving
Directions:
In a large bowl, whisk together Bisquick, milk, eggs, and vanilla.
In a large skillet over medium heat, melt about 1 tablespoon butter. Add about ¼ cup pancake batter to skillet and cook for 2 minutes, then add a pineapple ring in center of pancake and a cherry in center of ring. Sprinkle with a bit of brown sugar. Cook until edges start to bubble, 1 minute more, then flip and reduce heat to medium-low. Cook until golden, 3 minutes more. Repeat with remaining batter.
Serve with whipped cream and maple syrup.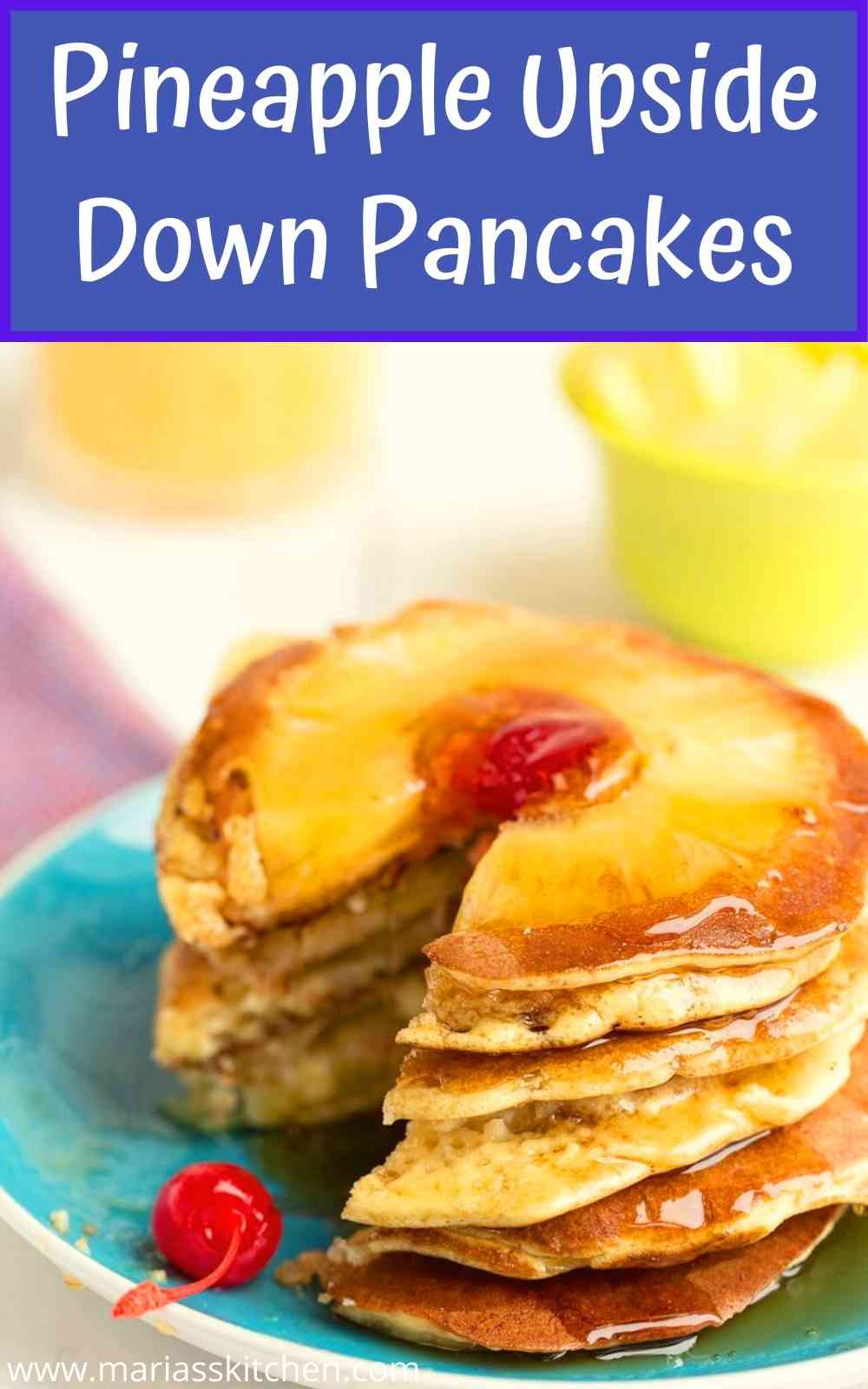 ---