My great grandma's recipe. The combination of confectioners' sugar and cake flour makes them really melt in your mouth. Don't try to double unless you've got a really big mixer! Of all the recipes I've tried this one is the best! Everyone loves them they don't last on the plate very long!!
Melt in Your Mouth Grandma's Nut Butter Balls
Ingredients:
1 cup butter, softened
1 cup confectioners' sugar
1 teaspoon vanilla extract
2 cups cake flour
1 cup chopped pecans
½ cup confectioners' sugar for rolling
Directions
Preheat the oven to 325 degrees F (165 degrees C).
In a large bowl, cream together the butter, 1 cup confectioners' sugar and vanilla until smooth. Stir in the cake flour, then fold in the pecans. Roll dough into 1 inch balls and place them 1 inch apart onto ungreased cookie sheets.
Bake for 15 to 19 minutes in the preheated oven, until lightly browned. Cool cookies completely before rolling in additional confectioners' sugar. If you are storing the cookies in a tin, add remaining sugar to the tin.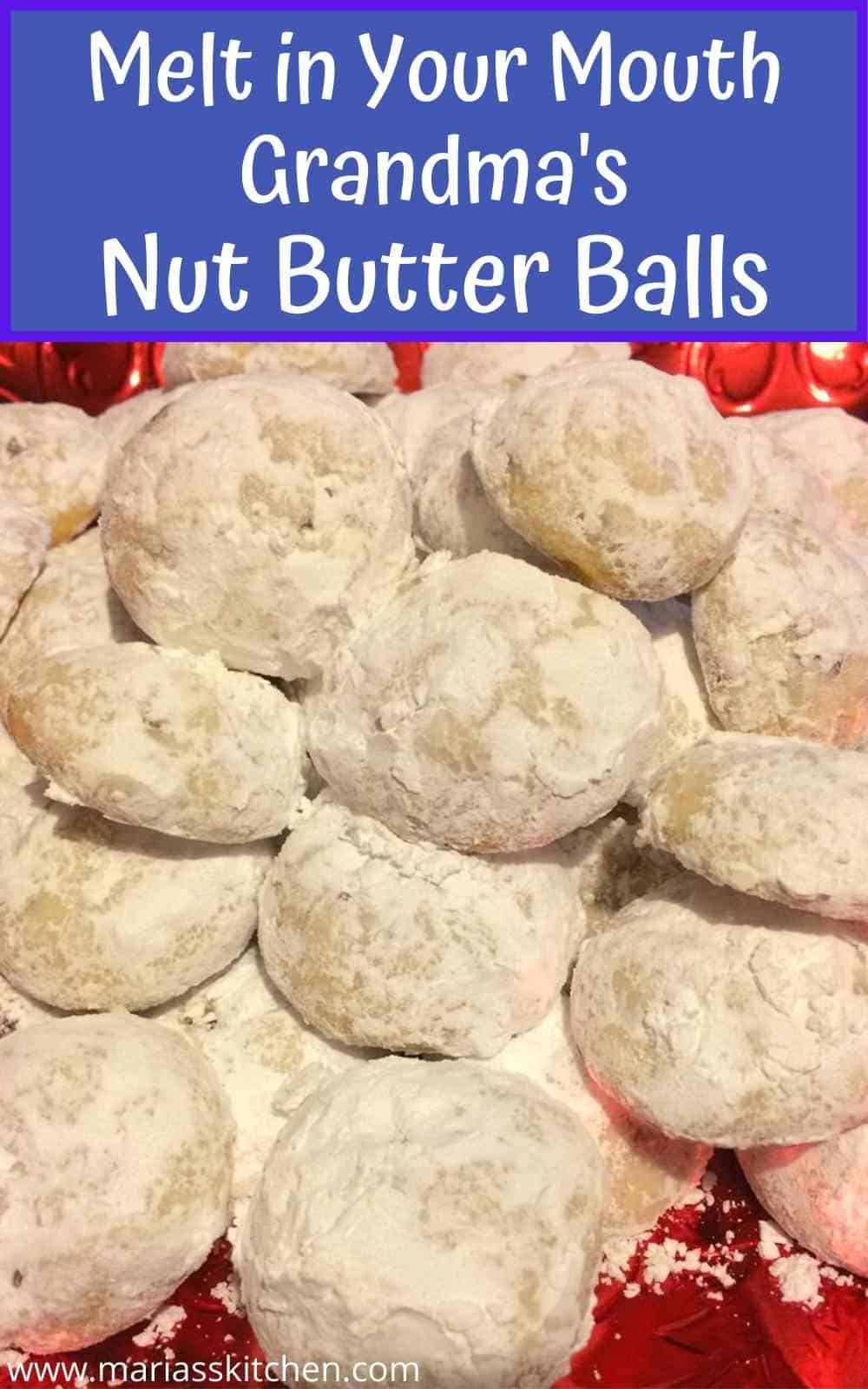 ---