This is a refreshing, light dessert; a nice treat for St. Patrick's Day or any special occasion. My husband and son will eat a whole 9×13-inch dish in less than a week!
Delicious Pistachio Ice Cream Dessert
Ingredients:
Crust:
2 sleeves buttery round crackers, crushed
½ cup melted butter
Topping:
½ gallon vanilla ice cream, softened
2 (3 ounce) packages instant pistachio pudding mix
1 ½ cups milk
1 (12 ounce) container frozen whipped topping (such as Cool Whip®), thawed
¼ cup chocolate-covered toffee bits (such as Heath®), or to taste
Directions:
Preheat oven to 350 degrees F (175 degrees C).
Combine cracker crumbs and melted butter in a bowl. Mix until evenly moistened; press into the bottom and sides of a 9×13-inch baking dish.
Bake in preheated oven until crust is lightly browned and smells toasted, about 15 minutes. Remove from the oven and cool.
Mix ice cream, pudding mix, and milk together in a bowl until combined; spread evenly onto prepared crust. Spread whipped topping over ice cream mixture; top with toffee bits. Place in freezer until hardened, at least 1 hour.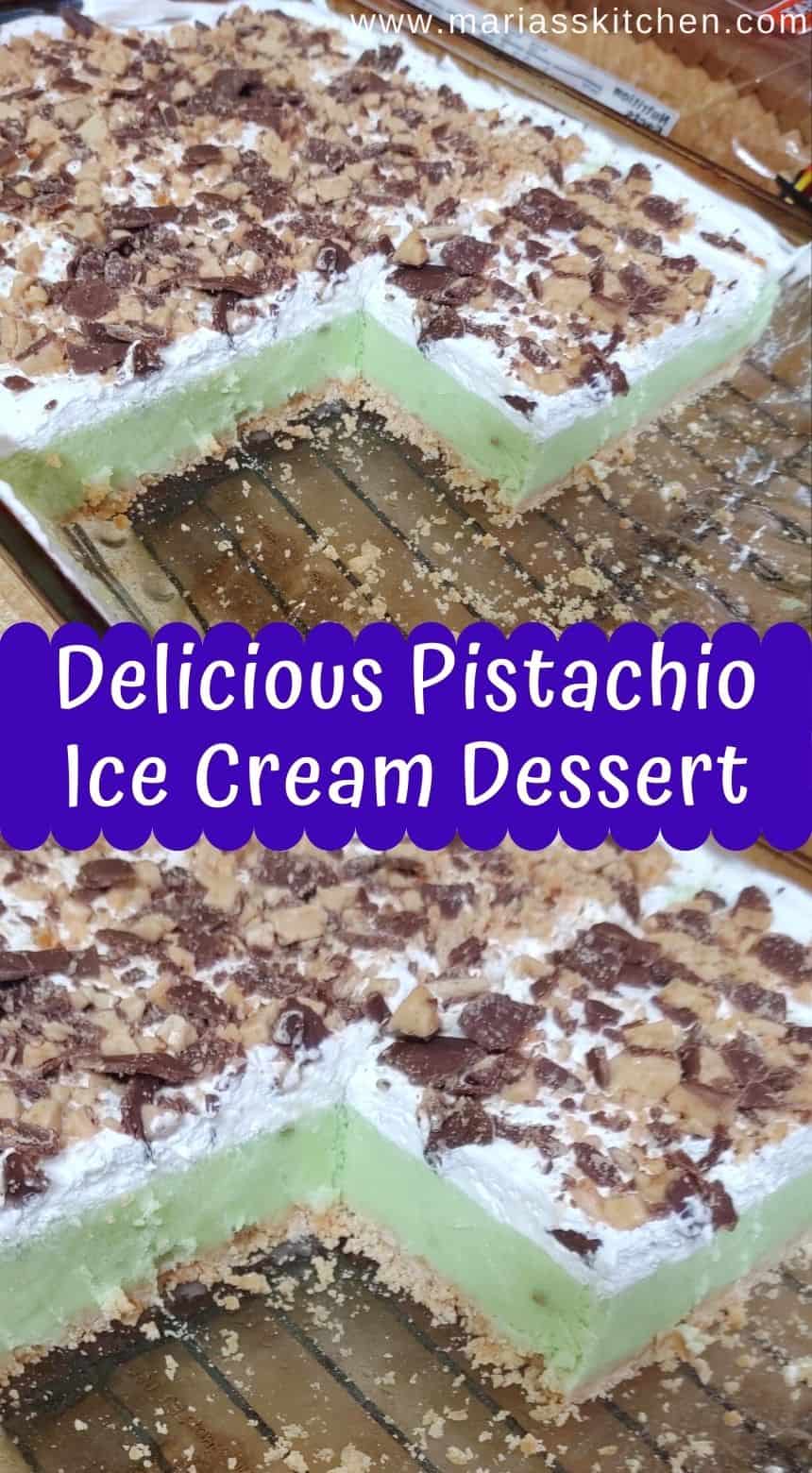 ---